NATO must respond to Russia's provocations in Belarus
Tensions have escalated in the region surrounding the Suwalki Gap, a strategically significant corridor linking Poland to Lithuania—and thus also to Latvia and Estonia. The narrow corridor is flanked by Russia's heavily militarized Baltic enclave, Kaliningrad, and Belarus, whose leader, President Alyaksandr Lukashenka, is a supplicating ally of Russian President Vladimir Putin. Were Putin to seize the corridor, the three Baltic states would effectively be cut off from the rest of NATO.
Over the last month, the Wagner Group—a paramilitary group that has served as Russian storm troopers in Ukraine and who are notorious for their brutality—has been prominently training Belarusian special forces at a military range three miles from the Polish border. As many as ten thousand Wagner troops have deployed to Belarus following their June munity against the Russian General Staff, according to a senior commander in the group.
Lukashenka, knowing Polish concerns about the Wagner Group, tried to goad the Poles. He publicly said: "Maybe I shouldn't say it, but I will: We are starting to get stressed out by the Wagnerites. They're asking to go west: 'Let us go!'" He added that the Wagner fighters have been talking about an "excursion" to Warsaw and Rzeszow. Earlier this month, two Belarusian helicopters violated Polish airspace near Bialowieza, a region south of the Suwalki Gap. Just last week, Belarus began military exercises in the Grodno region adjacent to the Suwalki Gap, further animating concerns in Poland and Lithuania.
These actions are unsurprisingly consistent with provocations by Putin. In late July, he accused Warsaw of intending to take back territories Soviet leader Joseph Stalin seized from Poland during World War II, including "a good chunk of Ukraine . . . to take back the historic lands." He added that "it's well known that they dream of Belarusian lands as well."
Putin has accompanied his heated rhetoric with military action. In addition to sending the Wagner Group to Belarus, he continues to use Belarusian territory to stage aggression against Ukraine and recently announced that Russia has deployed nuclear weapons to Belarus. In June, Russia conducted a mass military exercise in the Baltic Sea at the same time NATO conducted its annual and long-scheduled BALTOPS naval exercise. This month, Moscow announced the launch in the Baltic of Ocean Shield, an even larger exercise involving six thousand personnel, thirty warships and boats, and thirty aircraft.
Putin's objectives are obvious. He seeks to probe the Alliance's defenses. He is trying to seed dissension among the NATO allies. And he is trying to undercut Central European confidence in the Alliance.
The case for a snap exercise
Poland, Lithuania, and Latvia have responded by reinforcing their borders, with Warsaw sending some ten thousand military troops to its frontier with Belarus. But their response should be part of a NATO response to these provocations, one that goes beyond rhetorical condemnation and demonstrates the Alliance's military readiness and capability.
NATO should conduct a no-notice exercise in the Suwalki Gap, deploying maritime, air, and ground assets from other Alliance member states. The purpose would be to demonstrate and test operational readiness in coordination with Polish and Lithuanian forces and NATO Enhanced Forward Presence battalions now stationed in those two countries.
The Alliance's Very High Readiness Joint Task Forces (VTJF) would be an ideal element to serve as the core of this demonstration of force. This force, twenty thousand soldiers strong, features air, maritime, and special operations forces components as well as a multinational land brigade of five thousand troops. Leading elements are tasked to be ready to deploy within three days.
During the Cold War, NATO counterforce deployments exercises were a routine response to military provocations by the Soviet Union, including those similar to what Putin is doing in the region around the Suwalki Gap. NATO needs to do the same today.
A VTJF deployment would demonstrate that NATO does not fear conflict with Russia—an impression that allied leaders have unfortunately contributed to by repeating, mantra-like, that the West's response to Russia's invasion of Ukraine must not "NATO-ize" the conflict to avoid World War III. That mantra has only led Putin to question the Alliance's resoluteness.
Such a deployment would underscore the operationalization of NATO's new military strategy, which was rolled out at the Alliance's summit in Vilnius in July. The Concept for Deterrence and Defense of the Euro-Atlantic Area is designed to enable the Alliance to more effectively respond to aggression, including provocations such as those that Putin is orchestrating near the Suwalki Gap.
Such a "snap exercise" would contribute to the ongoing rejuvenation of the Alliance's war-fighting mindset and the practice of rapidly and assertively countering Russian provocations through rigorous demonstrations of resolve, unity, and force.
Some may argue that this would provoke Russia. But if there is anything to learn from Russia's 2022 invasion of Ukraine, it is this: The Alliance's failure to conduct more forceful deployments to Central Europe in the months leading up to that attack, when Moscow massed forces on Ukraine's frontiers, only further emboldened Putin. When considering provocations that warrant a snap exercise, recent events in the Suwalki Gap should be at the top of the list.
---
Ian Brzezinski is a senior fellow at the Atlantic Council. Formerly, he served as US deputy assistant secretary of defense for Europe and NATO policy.
Further reading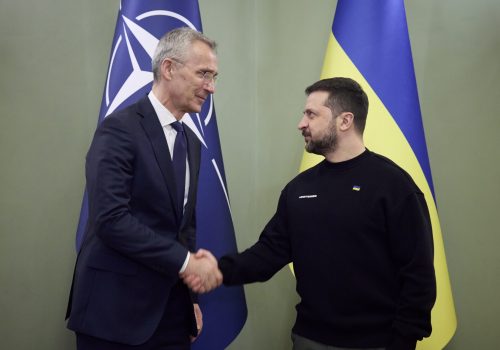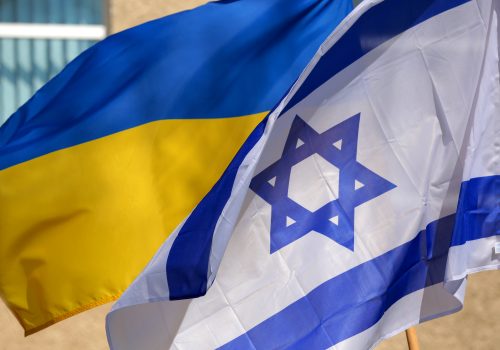 Thu, Jul 6, 2023
New Atlanticist By Ian Brzezinski
Granting NATO membership to Ukraine is critical to ensuring it wins the war against Russia quickly and decisively.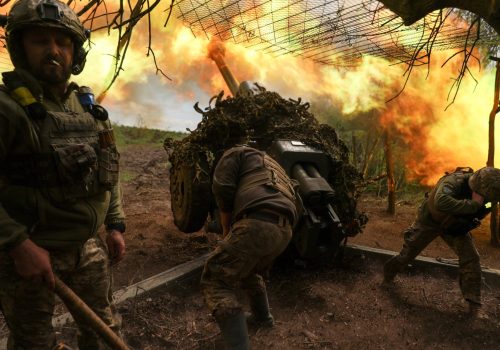 Tue, Jul 18, 2023
UkraineAlert By Peter Dickinson
Putin's relaxed response to the NATO accession of Finland and Sweden proves that he knows NATO enlargement poses no security threat to Russia but has used the issue as a smokescreen for the invasion of Ukraine, writes Peter Dickinson.