US President Joe Biden and his Argentine counterpart Alberto Fernández met on Wednesday in a discreet but strategically significant White House visit. Both sides' official readouts listed a litany of topics covered: Argentina's debt relief, democracy, food security, technology, exports, and Russia's war in Ukraine. Yet in doing so, Biden and Fernández sidestepped significant discussion—at least in what they revealed publicly—of two related themes crucial for US-Argentina relations in the long run: lithium and China.
The US-Argentina relationship is increasingly characterized by mutual interest in developing lithium deposits and in defining China's role in Argentina, in the latter case both in the area of China's growing lithium investments and in other areas. Wednesday's meeting coincided with the two hundredth anniversary of bilateral ties, but for this long-standing partnership to continue to grow, each side will have to clearly articulate its national interests and find consensus on those important topics.
Argentina, with one of the world's largest lithium reserves, has received renewed attention considering lithium's importance in electric vehicle and grid storage batteries, essential technologies that will be needed at large scale for an energy transition. The country has over twenty-eight lithium projects under exploration, including thirteen ongoing or announced projects with Chinese investment since 2018. Two of the thirteen Chinese projects are valued at or above one billion dollars, a significant promise of funds at a time when Argentina's economy is contracting.
The Biden administration has also set its sights on lithium acquisition, naming the mineral as a strategic component of its proposed "Made in America" supply chain. Because of this domestic focus and particularly constraints in the 2022 Inflation Reduction Act, the United States has thus far been unable to accommodate Argentina's efforts at greater bilateral lithium collaboration. If current trends continue, Argentine lithium could be largely channeled either toward Argentine national development or Chinese economic and energy growth, leaving the United States out of this critical mineral market. The Biden-Fernández conversation was a missed opportunity to demonstrate greater US flexibility on lithium sourcing and underscore how US and Argentine interests align on this theme.
Beyond lithium investments, the interest the United States and Argentina share in defining China's role in Argentina was another key topic left publicly unsaid, even if the ideal scope of Chinese engagement differs for each country. For the United States, in an age of geopolitical competition, any US ally's engagement with China draws increased scrutiny. Over the past year, attention has turned to Argentina's agreement with China to build a nuclear power plant and its participation in Beijing's Belt and Road Initiative.
For Argentina, China remains a strong trade and investment partner, and the country's public and private sectors are strongly focused on deepening opportunities for exports. In future encounters, Biden and Fernández—or other top officials from the respective countries—should dedicate part of their discussions to further parsing the other's posture on Chinese engagement. Hearing Argentina's rationales for engaging with China first-hand would greatly help the United States craft competitive alternatives that fulfill US and Argentine interests.
Fernández may be seeking a second four-year term in October. In an election year, voters are looking for tangible deliverables, which he will not receive from this week's Biden meeting alone. Without substantive bilateral engagement on two crucial long-term topics, Fernández will return to Argentina with limited guarantees for the future, independent of how discussions develop around restructuring the country's International Monetary Fund loan. Ultimately, managing Argentina's critical mineral resources and triangulating between Beijing and Washington will be a long-term challenge for whoever the country's next president may be.
---
Isabel Bernhard is an assistant director at the Atlantic Council's Adrienne Arsht Latin America Center.
Further reading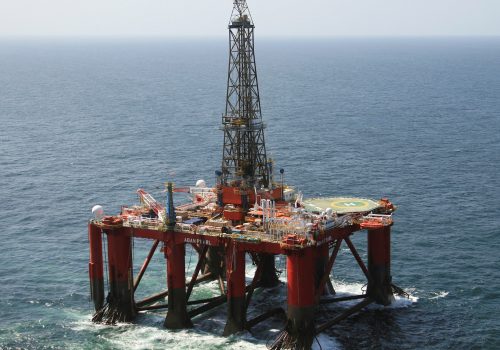 Wed, Jan 25, 2023
Experts react By Atlantic Council experts
The agreement would boost Caribbean energy supplies while creating an exception for some US sanctions on Caracas—without allowing cash payments to go to President Nicolás Maduro's government.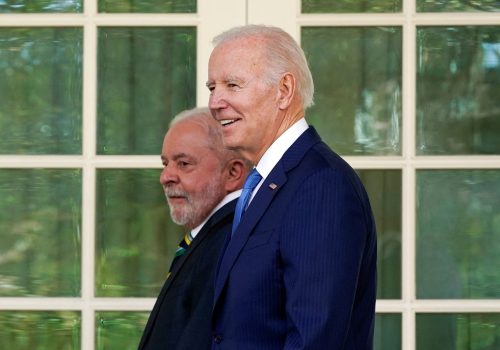 Fri, Feb 10, 2023
New Atlanticist By Caroline Arkalji
From democracy to the environment to UN Security Council reform, here are the big takeaways from Lula's big day in Washington.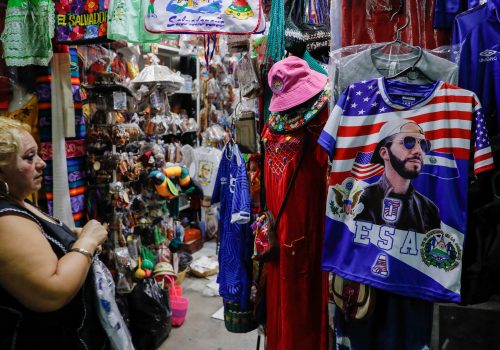 Wed, Mar 29, 2023
New Atlanticist By Antonio Garrastazu and Casey Cagley
All aid either hinders or helps democratic development, and donors to Latin America should be intentional about aligning all forms of assistance to make sure they support countries' democratic development.