On Friday, the Department of Justice unsealed charges against three members of an organized crime ring for an assassination attempt that prosecutors say was directed by the Iranian government against an American journalist who has been critical of the regime. For more on what was behind the plot and the ongoing threats from Iran, we turned to our experts on counterterrorism and the region to answer some critical questions.
1. What's the back story on this assassination plot?
This was an escalation from a previously disrupted Iranian government plot to kidnap the same journalist, Masih Alinejad. What makes this case different is that, thanks to the efforts of the FBI and foreign partners, all three plotters are now in custody.
—Thomas S. Warrick is a nonresident senior fellow in the Scowcroft Center for Strategy and Security's Forward Defense practice and a former deputy assistant secretary for counterterrorism policy at the US Department of Homeland Security.
While not named in the indictment, the journalist in question is Alinejad, a fierce critic of the Islamic Republic of Iran and its discriminatory gender-based policies. The events in the indictment relate to events in July, which predate the tragic killing of Mahsa Jina Amini—a twenty-two-year-old Kurdish Iranian woman who died in the custody of the Islamic Republic's so-called "morality police" in September—which sparked nationwide protests in Iran that continue to this day.
There can be no mistake that the efforts of the Islamic Republic to surveil, harass, kidnap, and even kill Iranian dissidents outside of Iran will have only accelerated in recent months, given the ferocity of the opposition to the regime and the critical role of advocates outside of Iran to convince governments to support a foreign policy that supports the Iranian people, not the Islamic Republic. Hacked emails circulating on Islamic Revolutionary Guard Corps (IRGC)-controlled Telegram channels, videos of personal moments obtained through surveillance technology, and unwanted visits from hit men paid by the Islamic Republic are just some of the ways the Islamic Republic is seeking to intimidate and threaten those outside of Iran's borders into submission and to quell the exercise of their freedom of speech, association, and assembly. Law enforcement around the world will be dealing with more and more requests to look into threats. Their ability to deal with the patterns inherent in this transnational repression will be key to the safety of regime opponents abroad.
—Gissou Nia is the director of the Strategic Litigation Project and a human-rights attorney.
2. What does this plot say about Iran's capabilities and ambition when it comes to targeting regime opponents overseas?
​​Tehran funnels resources to the IRGC for a strategy that relies on geographic unpredictability and plausible deniability for both deterrence and offense: You don't know when or where we'll hit you. And when we do, you can't prove it was us. The unpredictability still works in their favor, but plausible deniability proved fully eroded in 2019 at the United Nations General Assembly when European countries for the first time held Iran accountable for attacks, that time on Saudi oil facilities at Abqaiq. Since then, Western intelligence services beyond just the United States stepped up monitoring and collection and have foiled Tehran's plots to strike abroad. However, the regime's external strike ambition remains, and its strategy now seems to rely on luck and numbers: You may know when and where we wanted to hit you this time, but we just need to get lucky once to prove resilience.
—Kirsten Fontenrose is a nonresident senior fellow in the Scowcroft Middle East Security Initiative and former senior director for the Gulf on the US National Security Council.
As outrageous as this plot was, it is the latest in a long history of the current Iranian government's willingness to commit murder on US soil. There was, for example, the 1979 murder of Ali Akbar Tabatabai in Bethesda, Maryland, and the 2011 plot to kill the Saudi ambassador to the United States and others in a Washington restaurant.
—Thomas S. Warrick
3. How much of a threat is Iran to the US homeland, and what more can the United States do to stop it?
US administrations of both parties have understandably given top priority in recent years to radically different approaches to curtail Iran's nuclear program. Iranian officials, the IRGC, and many state-owned and private businesses in Iran are under some of the world's toughest economic sanctions, even though many of these sanctions are unilateral by the United States.
The fact that three individuals are now in custody for a plot to kill Alinejad is a welcome advancement. They will face justice. But today's announcement also highlights that conventional thinking about deterrence—including even the occasional military reprisal, such as the 2020 strike killing Iranian General Qasem Soleimani—has failed to deter Iran from continuing to sponsor terrorist attacks on US soil. There are, however, other methods, including working closely with allies to isolate the Iranian regime, that have proven successful in changing Iranian behavior. Iran has vulnerabilities. The United States now needs to broaden its focus beyond just the nuclear program to build an alliance that can succeed in changing the behavior of the current Iranian government, even as Iran's own citizens try to open up their society in ways that will end the need for arrests like the ones announced today.
—Thomas S. Warrick
Iran bungled its attempt to assassinate the Saudi ambassador to the United States at Café Milano in Washington's Georgetown neighborhood in 2011 and has not displayed the same ham-handedness in plots since. The United States nearly bungled its attempt to prevent that assassination and learned lessons about coordinating between intelligence services and processing gathered intelligence.
But since nothing in Iran's nuclear, ballistic missile, cruise missile, or drone arsenals can reach the US homeland, Iran still relies on targeting individuals. Americans live and travel globally, so the globe is target-rich. The United States can't round up all Americans into a homeland corral, so ways to reduce risk are to continue working with (and sometimes pressuring) other nations to make it tougher for Iranian operatives to travel outside of Iran, and to disincentivize these plots by revoking the visas that allow former plotters' families to live safely in the West.
—Kirsten Fontenrose
Further reading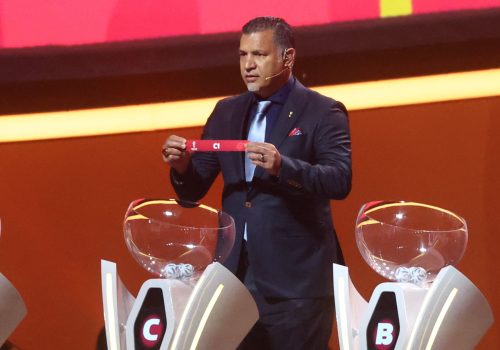 Wed, Jan 11, 2023
IranSource By Arash Azizi
Iranians know who their national heroes are.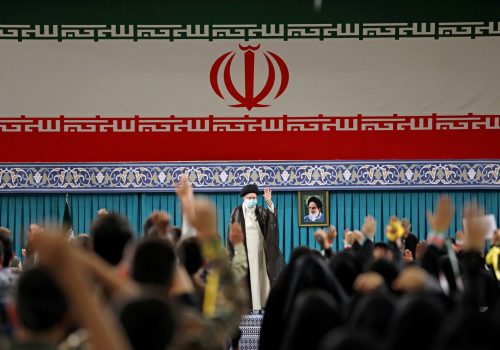 Wed, Dec 21, 2022
IranSource By Anonymous
Ayatollah Ali Khamenei appears to be willing to risk the disintegration of Iran as long as he remains in power.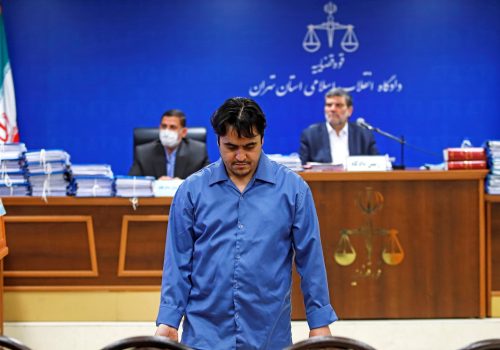 Thu, Jul 29, 2021
New Atlanticist By Gissou Nia
As autocrats reach beyond their borders to punish their opponents, the United States must meet the challenge by preparing effective, forward-thinking policy.