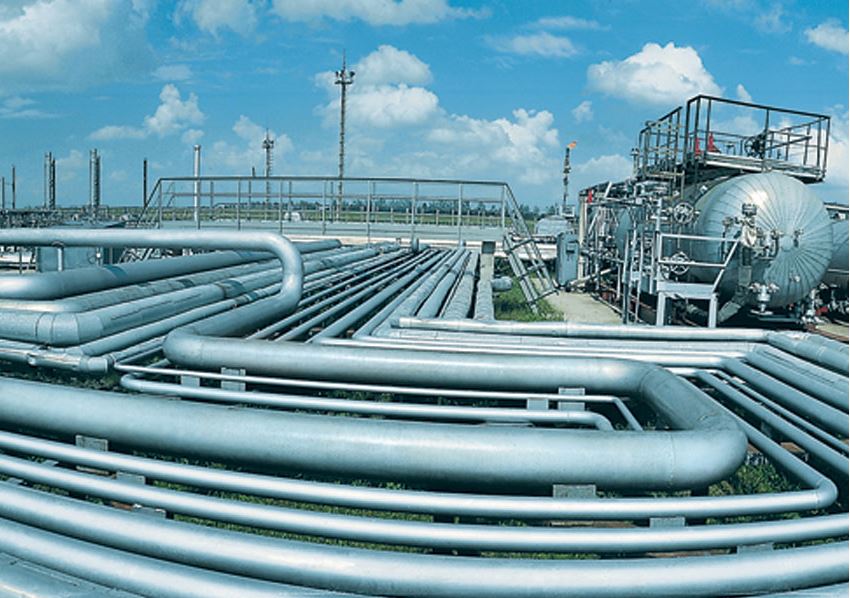 The gas supply deal signed in Brussels yesterday among Russia, Ukraine and the European Union "is perhaps the clearest indication yet that sanctions imposed on Russia are working in terms of changing Russia's behavior," writes Timothy Ash, an economist who directs emerging markets strategy at Standard Bank in London.

The agreement will provide Russian gas to Ukraine over the winter, and reduces the chance that a wintertime battle over gas supplies to Ukraine might disrupt flows of gas through Ukrainian pipelines to Russia's European customers.
For Ukraine, the deal represents an opportunity for a new Ukrainian government, to be formed after last week's parliamentary elections, to quickly begin talks with its Western partners and the International Monetary Fund about getting the loans it needs to fund basic needs, including gas supplies for beyond this winter. That international support will be tied to the new government's success in implementing broad reforms to build a more stable, market economy; stem corruption, and improve governance and its transparency.
In yesterday's agreement, Russia offered a concession in its long battle with Ukraine over prices for supplies over the past years, and over billions of dollars in unmet Ukrainian payments. Russia has charged Ukraine some of the highest prices in Europe for its gas, and Ukraine has said it was overbilled. In yesterday's agreement, Russia agreed to accept a smaller payment ($3.1 billion) for past supplies than the higher-priced payment ($5 billion) it has been demanding.
The Russian concession may not be permanent. After the deal was agreed, Russia's state news agency, RIA Novosti, reported that CEO Alexei Miller of Russia's state gas company, Gazprom, was sticking to the $5 billion figure as Russia's ultimate demand.
Russia also agreed to forgo a formal commitment by the European Union to guarantee Ukraine's payment for the coming winter's gas. The EU will supply a less formal letter offering to help ensure Russia's receipt of payment for this winter's gas.
In the gas talks, "the Russian side was desperate not to feel the wrath of the EU with the further extension of sanctions," according to Ash. The gas talks came two weeks after Germany and France warned Russian President Vladimir Putin at talks in Milan that they will maintain economic sanctions on Russia until it backs away from its sponsorship of separatist rebels in southeastern Ukraine.
In Russia's agreement to the deal, "perhaps it helped … that the countries in the EU most likely to suffer gas supply shortages this winter because of the crisis in Ukraine were precisely those in Southern Europe which have been more supportive generally of Russia's position through the Ukraine crisis—e.g. the likes of Italy, Bulgaria, Greece, et. al.," Ash wrote in an e-mail. The European Commission "likely lobbied these countries hard to put pressure on Moscow to cut a deal."
James Rupert is an editor at the Atlantic Council.