Since the Russian invasion of Ukraine first began in 2014, Russian aggression has included often-overlooked religious elements accompanied by the cynical use of religious narratives weaponized by Russian President Vladimir Putin and Russian Orthodox Patriarch Kirill.
Ukrainian religious communities in areas under Russian occupation have faced years of suppression and discrimination. Following Russia's full-scale invasion in 2022, the religious dimensions of Russia's war of aggression have spread as Russia expands and intensifies its attacks on the Ukrainian people and culture. This has included the repression of beliefs as well as physical attacks on religious leaders, relics, and places of worship.
In spite of Russia's crimes, Ukrainian society remains resilient, united, and determined to resist. In a demonstration of this unity and tenacity, a delegation of high-level religious leaders from the All-Ukrainian Council of Churches and Religious Organizations (AUCCRO) recently visited Washington DC to highlight the impact of Russia's ongoing invasion on religious communities and Ukraine's religious freedom. Christian, Jewish, and Muslim members of the delegation participated in a panel discussion to address these topics together with members of the American public.
The delegation arrived in the US at a critical time amid political debate over a new aid package for Ukraine. The religious leaders had a unified message of thanks for the United States and a shared request for continued support. They underlined that Ukraine is engaged in a battle for the future of global security that is also a fight for freedom of religion.
As the world watches the Russian invasion of Ukraine unfold, UkraineAlert delivers the best Atlantic Council expert insight and analysis on Ukraine twice a week directly to your inbox.
Russia's full-scale invasion has changed the nature of religious life in Ukraine. Religious communities have been forced to confront the violence of the invasion and adapt as members are impacted by the war, including suffering war crimes and facing religious persecution at the hands of Russian occupation forces.
Archbishop Yevstratiy Zoria of the Orthodox Church of Ukraine stated that Ukrainians are "eyewitnesses of Russian atrocities." This was echoed by Chief Rabbi Bleich, who stressed that Ukraine's religious leaders "represent millions of people that were displaced, the women and children being killed every single day." Further emphasizing the impact of the Russian invasion on today's Ukraine, Bishop Ivan Rusyn of the Ukrainian Evangelical Church said the war "is about the very existence of our freedom, identity, values, and culture."
The delegation acknowledged the importance of Ukraine's pluralistic religious landscape and addressed concerns, often spread by those questioning the legitimacy of aid to Ukraine, about the religious climate in the country. Freedom of religion is a critical part of modern Ukrainian society. In stark contrast, the Kremlin authorities in Russian-occupied regions of Ukraine have suppressed these freedoms along with other basic human rights.
As Bishop Ivan Rusyn explained, those living in temporarily occupied territories are being targeted simply for practicing a faith different to that imposed by Russia. An investigation into Russia's religious persecution in occupied regions of Ukraine found 43 cases of targeted persecution of clergy and more than 109 acts pressuring churches and religious figures representing Orthodox Christians, Catholics, Protestants, Muslims, and Jehovah's Witnesses since the start of Russia's full-scale invasion. Expert testimony at the United Nations has highlighted incidents of violence against Ukrainian religious communities included disappearances, arbitrary detention, torture, and unlawful deportations perpetrated by Russian forces against clergy and members of religious communities.
Beyond Russian-occupied territory and across the whole of Ukraine, religion has been physically targeted. In a February 2023 report, the Institute of Religious Freedom found that nearly 500 religious sites and spaces were damaged, destroyed, or looted during the first year of the Russian invasion.
Bishop Rusyn highlighted the grave impact of Russia's war on Ukraine's religious communities and recounted how his seminary in the Kyiv suburb of Bucha had been struck by six Russian missiles. "We have pastors and chaplains who were murdered," he stated , imploring American audiences to "please hear our cry."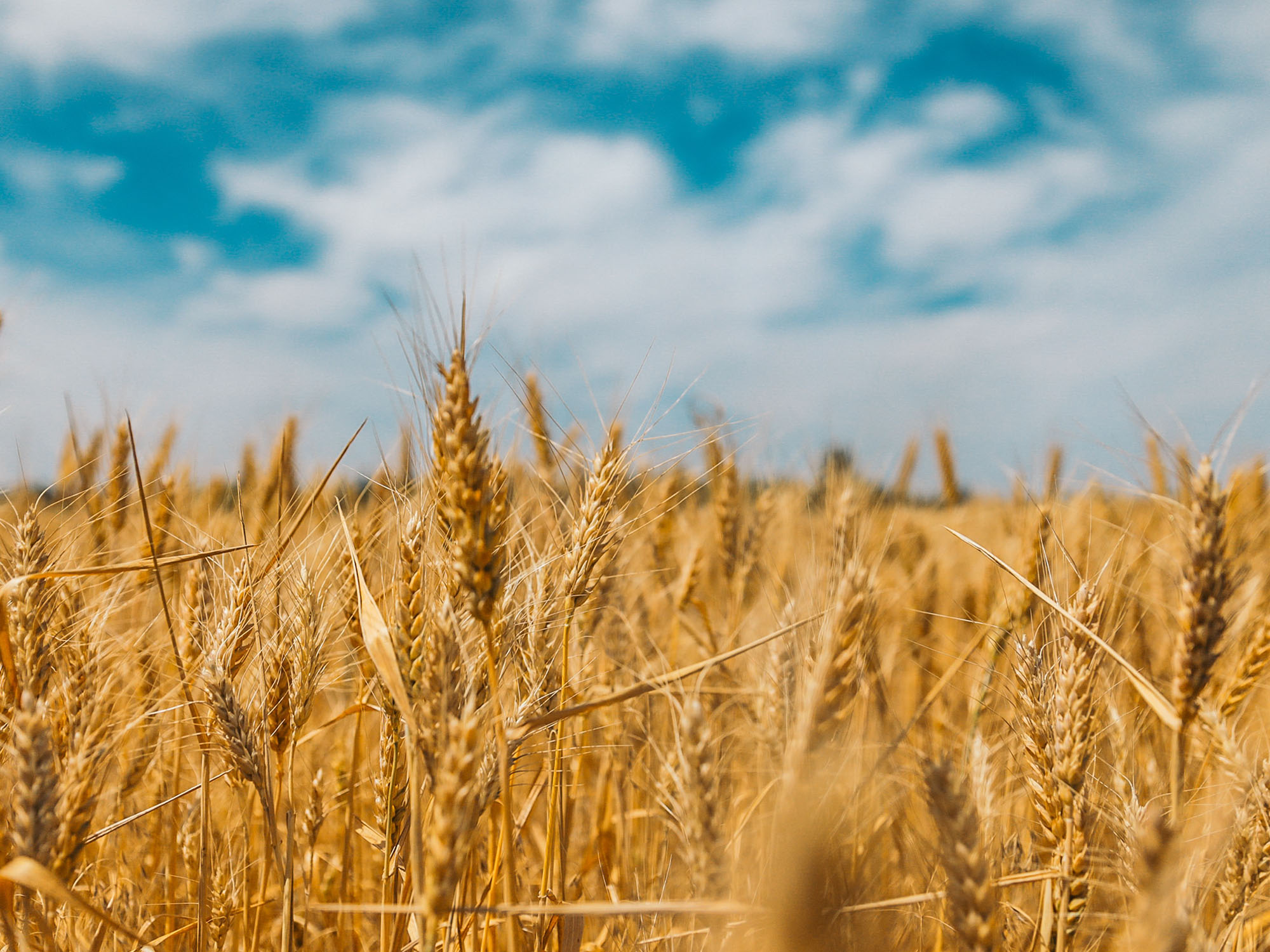 During their discussion about Russia's war on Ukraine and its impact on religion, visiting faith leaders also addressed concerns regarding recent developments in unoccupied Ukraine. A recent draft law adopted by the Ukrainian parliament addressing Russian influence has drawn significant attention to the state of religious freedom in wartime Ukraine. While some narratives decry the law as a threat to religious freedom, all members of the delegation stressed that the law will in fact protect Ukrainians against the Kremlin's ongoing attempts to weaponize religion through the Russian Orthodox Church.
This step against what the delegation identified as a Russian-controlled church comes as no surprise when considering recent actions by the Russian Orthodox Church. The Russian Orthodox Church has emerged as a prominent supporter of the war, with Russian Patriarch Kirill backing the invasion and assuring Russian soldiers that they will be absolved of all sins should they die in Ukraine. Orthodox private military companies have also reportedly been established to fight against Ukraine.
Bishop Rusyn stated that AUCCRO members do not consider the recent draft legislation to be a threat to religious freedom in Ukraine. Instead, he and fellow panel members emphasized that the protection of religious freedom should not be used as an excuse to permit Russian influence.
In his closing remarks, Ambassador John Herbst drew attention to Russian propaganda narratives surrounding religion in its war on Ukraine. One of the main lines of propaganda employed by the Kremlin and its proxies depicts Ukraine as a nation of Nazis, despite substantial evidence debunking such claims.
Russia's claims are particularly troubling in light of the Kremlin's own record of persecution. Since the full-scale invasion of Ukraine began in February 2022, the Russian authorities have continued to persecute religious minorities across Russia as part of a wider crackdown on Russian civil society.
Russian attacks on different religious denominations in occupied regions of Ukraine are just one aspect of the Kremlin's efforts to extinguish Ukraine's pluralistic national identity and impose an authoritarian Russian model on the country. As Rabbi Bleich explained, "Ukraine is taking the heat for the democratic world."
Delegation members stressed that supporters of freedom and human rights should treat Ukraine as a priority in the defense of global security and democracy. Lapses in support lead to vulnerabilities that create opportunities for Russia. The delegation's presentation to the American people painted a clear picture of the dangers posed by the Russian invasion of Ukraine and the threat this represents to the core value of religious freedom.
Shelby Magid is deputy director at the Atlantic Council's Eurasia Center. Mercedes Sapuppo is a program assistant at the Atlantic Council's Eurasia Center.
Further reading
The views expressed in UkraineAlert are solely those of the authors and do not necessarily reflect the views of the Atlantic Council, its staff, or its supporters.


The Eurasia Center's mission is to enhance transatlantic cooperation in promoting stability, democratic values and prosperity in Eurasia, from Eastern Europe and Turkey in the West to the Caucasus, Russia and Central Asia in the East.
Follow us on social media
and support our work