On September 6, 2018 the Atlantic Council IN TURKEY, in cooperation with the Atlantic Council's Africa Center and the Foreign Economic Relations Board of Turkey (DEIK), hosted a half-day conference in Istanbul titled Turkey's investment Opportunities in Africa, to explore business opportunities on the African continent.
Turkey's interest and engagement in Africa has grown significantly in recent years. Since 2013, bilateral trade volume between Turkey and Africa has grown to $17.5 billion and total Turkish investment in Africa is estimated at around $7 billion.
In this context, the conference was the second event this year organized by the Atlantic Council IN TURKEY in partnership with the Africa Center, following a roundtable on March 19 titled Africa in 2018 and Beyond: Challenges and Opportunities.
Atlantic Council Turkey Representative Defne Arslan opened the conference by outlining the growing economic relations between Turkey and Africa and stressing the opportunities for cooperation with third parties such as the United States, which can provide the financing necessary to undertake projects necessary for the development of Africa.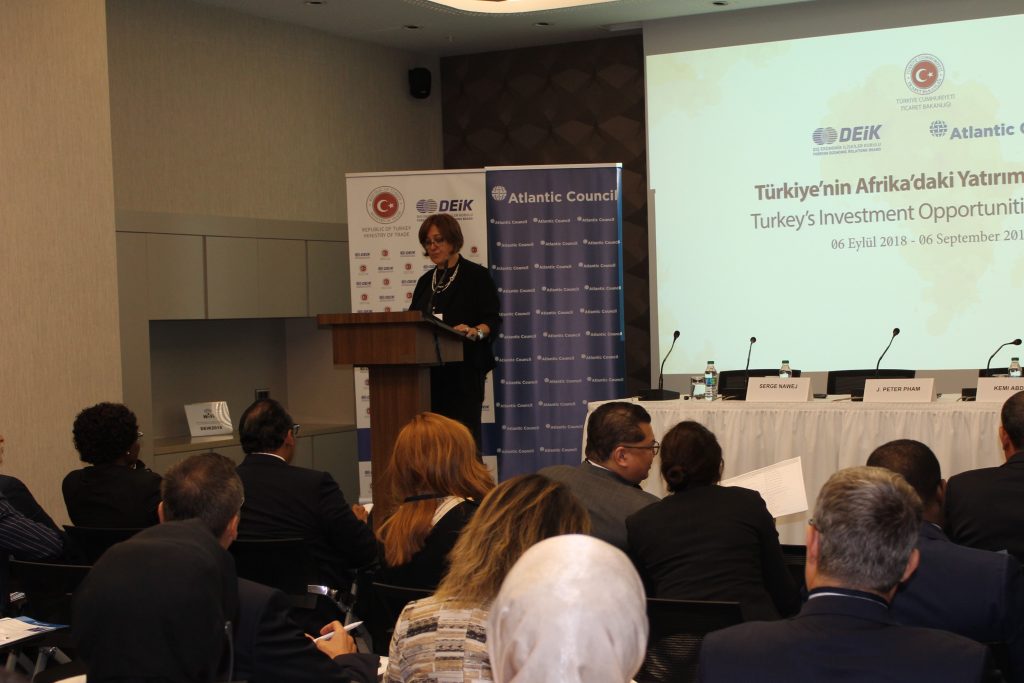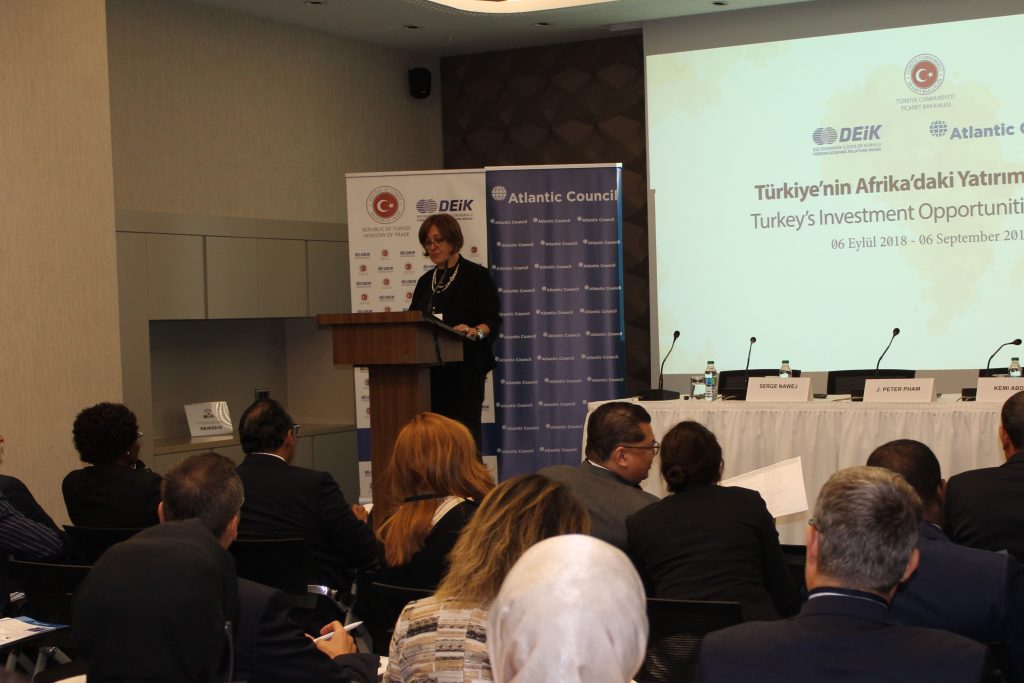 DEIK Africa Business Council's Deputy Coordinating Chairman Fatih Volkan Kazova spoke about growing Turkish-African relations, bolstered by the Turkish government's extensive diplomatic outreach, which has seen the number of Turkish diplomatic missions in Africa increase from twelve to forty-one since 2009.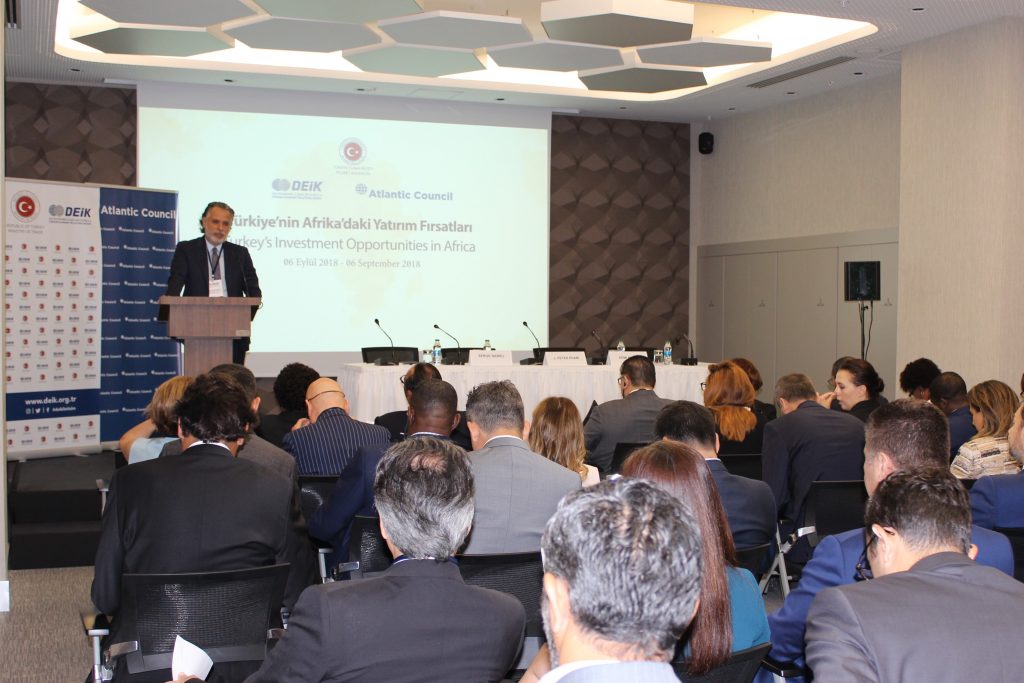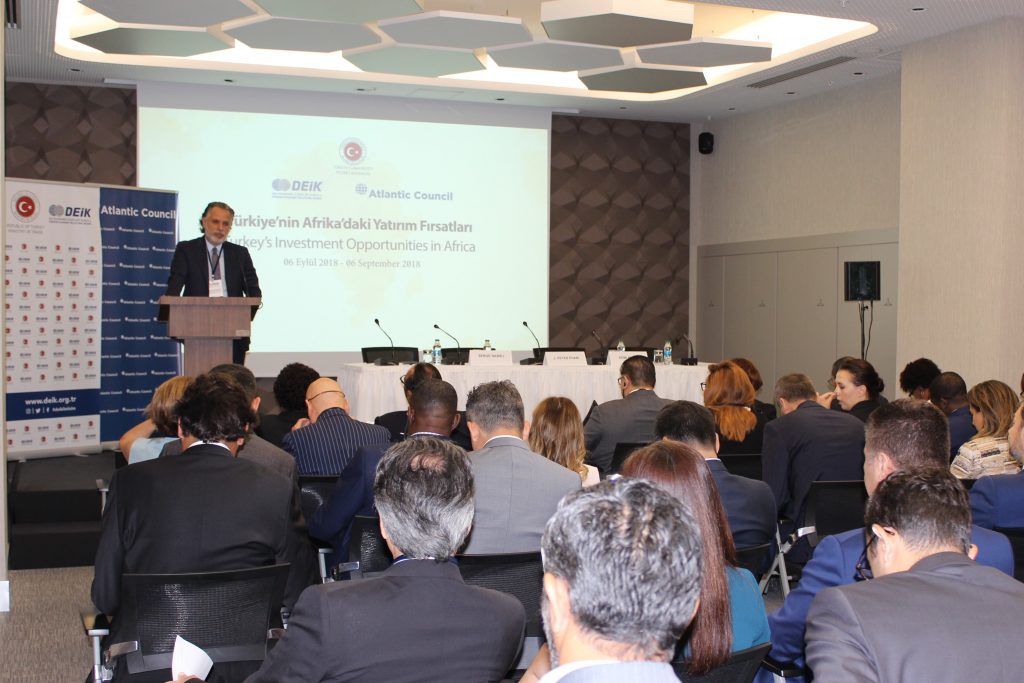 Atlantic Council Vice President for Research and Regional Initiatives and Africa Center Director Dr. J. Peter Pham noted that Turkey, with its close proximity and cultural ties to Africa, has an inherent interest in its push to develop diplomatic and economic relations with Africa. The focus of the conference was therefore on how, rather than the why, to engage with Africa.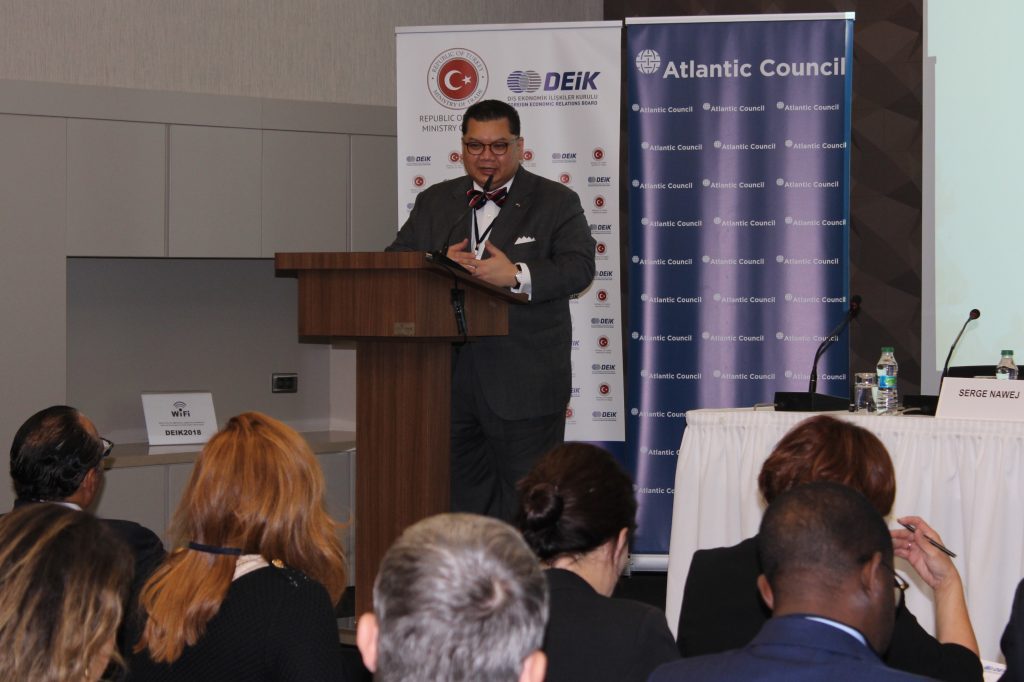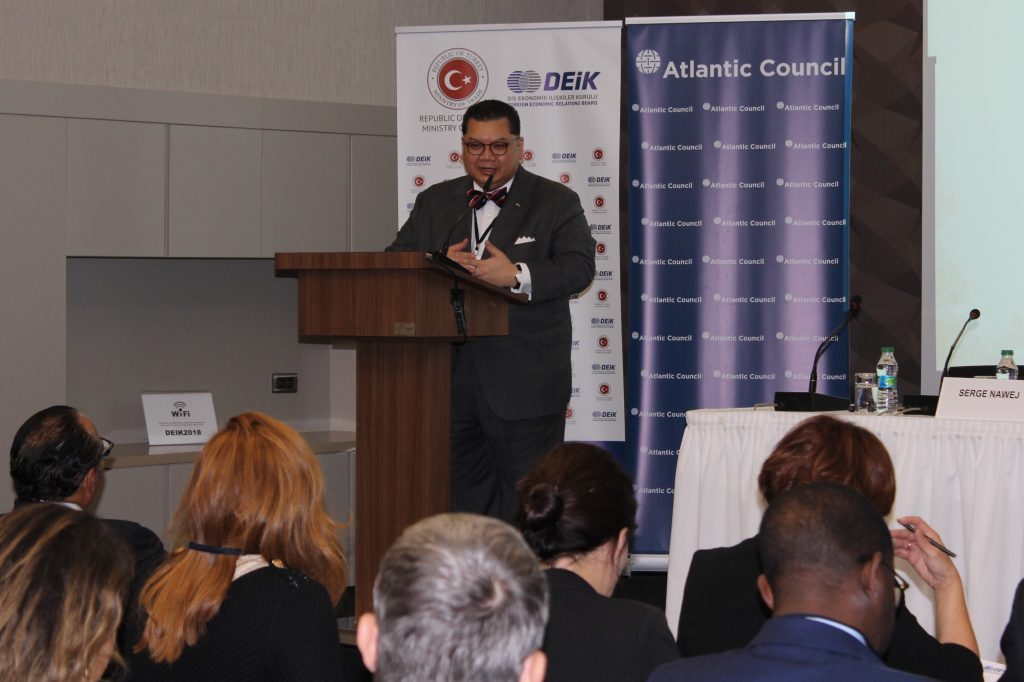 The first panel, "Financing Infrastructure and Industry in African Markets," moderated by Dr. Pham, consisted of Mubadala Infrastructure Partners Investment Director Kemi Abdul and Proxima Law Partner Serge Nawej. The panel addressed the enormous African infrastructure deficit, which lacks up to $170 billion per year of new funding. The panel shared their thoughts about how to best approach investing in the African market and the experiences of their companies in Africa.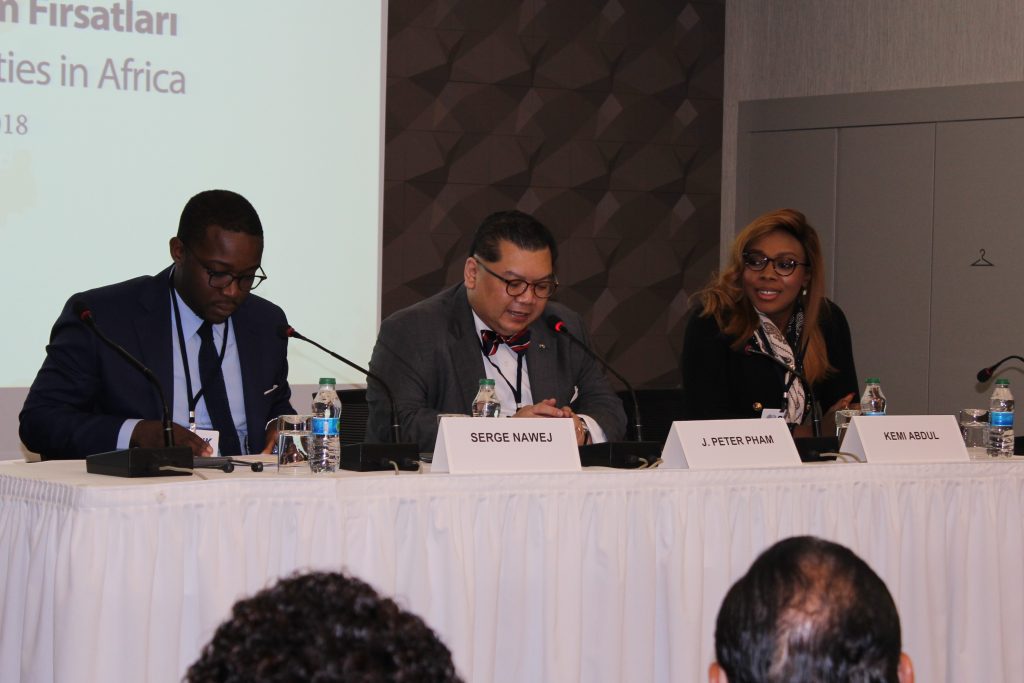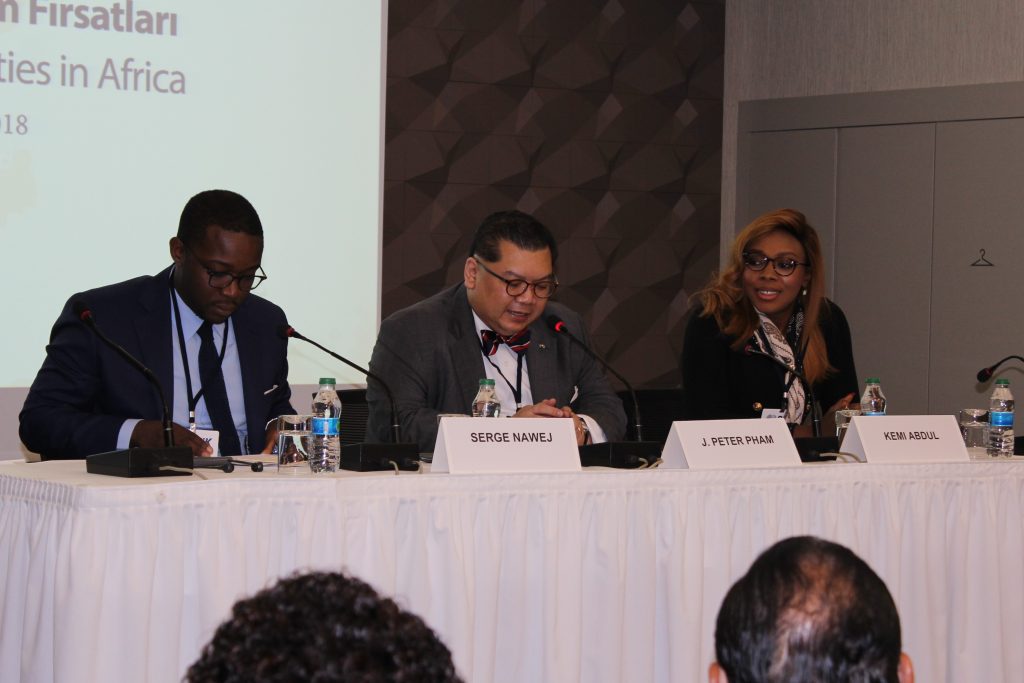 The second panel, "Bridging the Bankability Gap: Project Development and Execution," moderated by Africa Center Senior Fellow Aubrey Hruby, featured Africa50 Chief Operating Officer Carole Wamuyu Wainaina, Director of Transportation at the Infrastructure Concession Regulatory Commission of the Federal Republic of Nigeria Emmanuel Onwodi, and Limak Holding Global Head of Airports Haldun Köktürk. Africa50 is an infrastructure investment platform funded by the African Development Bank and African countries; it uses equity investments to catalyze public and private capital into viable projects in the energy, transport, and other sectors. The panel delved into the details of project development from the drawing board to financial close. In challenging and many times uncertain African markets, successful development can be a long and expensive process, creating a barrier as large or larger than the lack of financing. The panelists provided their insights into the development process, the challenges, and best practices to mitigate risk.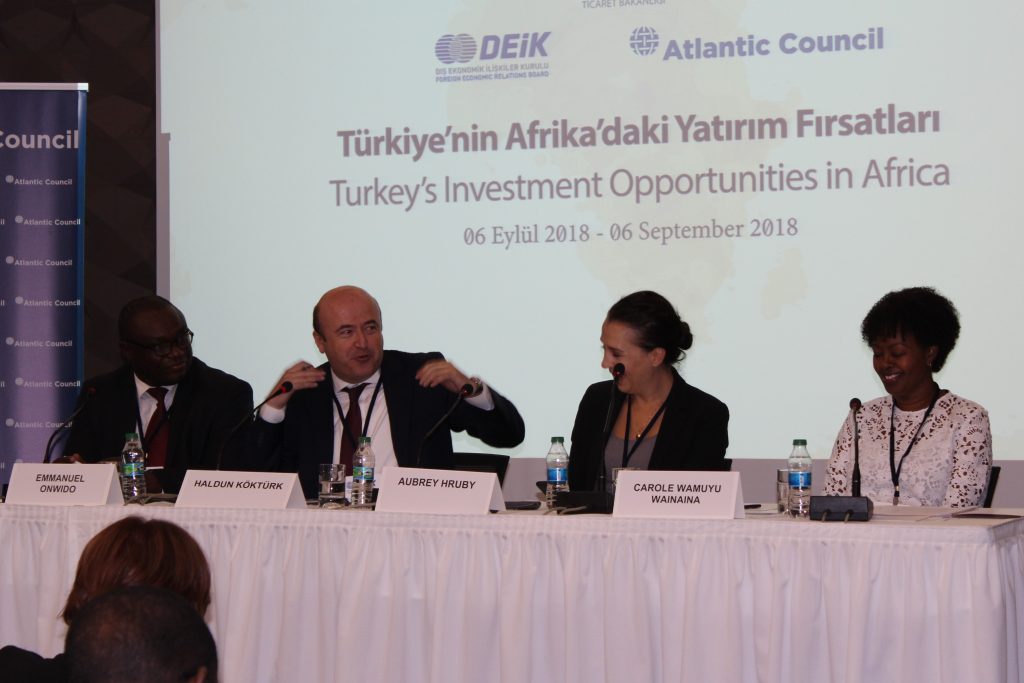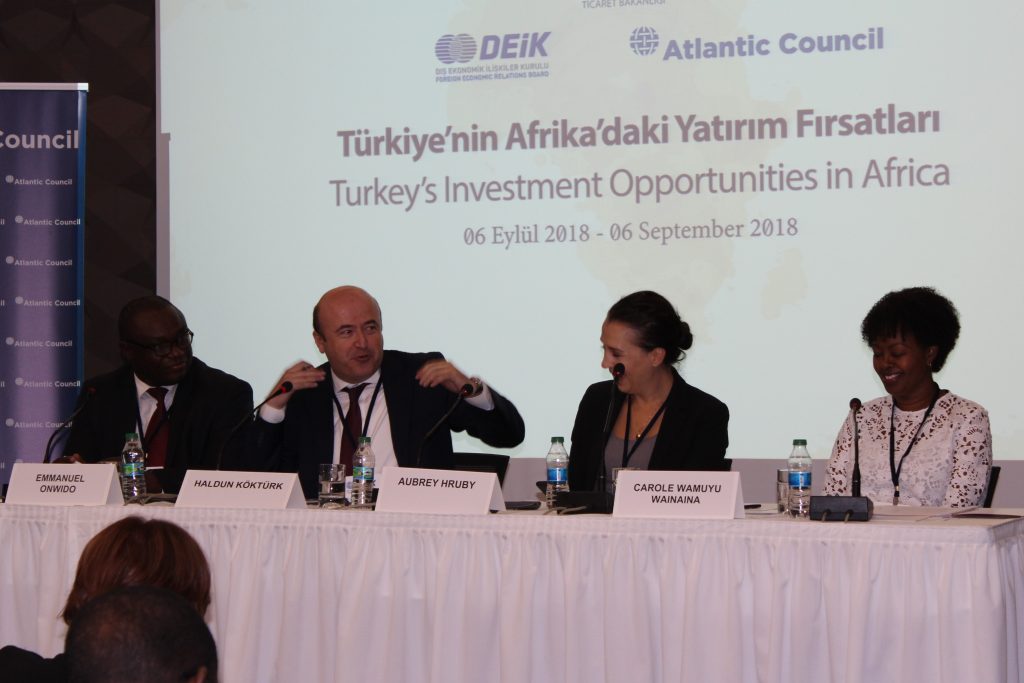 Africa's serious and persistent gap in critical infrastructure is a significant constraint to the continent's overall economic growth. Turkish companies, with a breadth of international experience in construction and infrastructure, can play an increasingly important role in helping Africa overcome its strategic deficiencies.