Founder, Chairman, CEO of Wesley K. Clark & Associates, LLC
Board Director, Atlantic Council
Honorary Advisory Board Member, Defense Journal by Atlantic Council IN TURKEY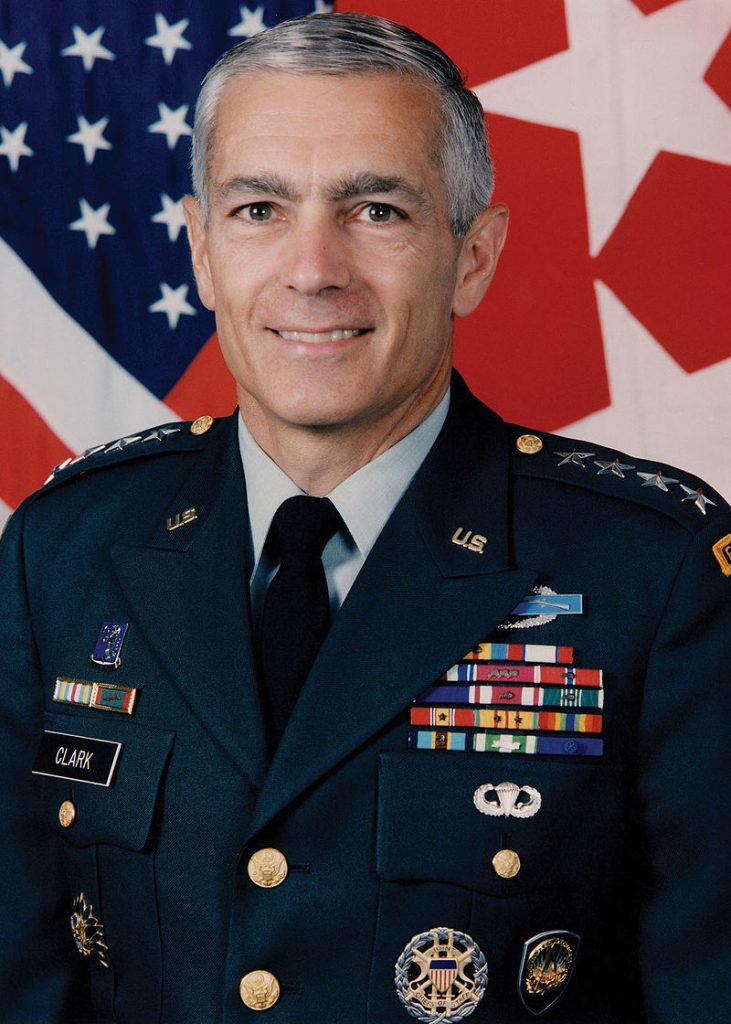 General Clark serves as Chairman and CEO of Wesley K. Clark & Associates, a strategic consulting firm; Chairman and Founder of Enverra, Inc. a licensed investment bank; Chairman of Energy Security Partners, LLC; as well as numerous corporate boards including BNK Petroleum and Leagold Mining. He is active in energy, including oil and gas, biofuels, electric power and batteries, finance, and security. During his business career he has served as an advisory, consultant or board member of over ninety private and publicly traded companies.
During his 38 years of service in the United States Army, Clark rose to the rank of 4-star general and NATO Supreme Allied Commander. He is the recipient of numerous U.S. and foreign military awards, including the Silver Star, Bronze Star, and Purple Heart. In August 2000, Clark was awarded the Presidential Medal of Freedom, the nation's highest civilian honor.
Clark and his wife, Gert, live in Little Rock, Arkansas. They have one son, Wesley. A frequent public speaker and commentator for CNN, he is the author of the best-selling Waging Modern War: Bosnia, Kosovo, and the Future of Combat. His most recent book, Winning Modern Wars, was published in October 2004.