Russia has massed over 100,000 troops on or near Ukraine's borders for months. At the same time, it has demanded negotiations with the United States and European powers with a view towards receiving legal guarantees that NATO will not expand any further and that there will be no deployment of NATO weapons on territory that joined NATO after the end of the Cold War.
Andriy Yermak is a key part of Ukraine's diplomatic efforts, including in conversations with the United States, and frequently engages with high-level diplomats at the White House and the US Department of State. He joins the Atlantic Council's Ambassador John Herbst, senior director of the Eurasia Center, for a conversation about the current heightened situation along Ukraine's borders. What role can the Biden administration play alongside its NATO allies in supporting Ukrainian sovereignty? How does the Office of the President of Ukraine interpret the outcome of this week's series of high-stakes meetings? And what challenges does Ukraine see in dealing with this combination of Moscow's ongoing war in Donbas and its threat of a major escalation?
An #ACFrontPage event
Atlantic Council Front Page is our premier live ideas platform for global leaders to discuss the defining challenges of our time.
Atlantic Council Front Page is a new virtual event series featuring top newsmakers across multiple digital platforms. Harnessing the convening power and expertise of the Council's thirteen programs and centers, #ACFrontPage leverages the Council's capabilities in social media, press, and digital outreach to spotlight the world's most prominent leaders and the most compelling ideas across sectors and engage new audiences eager for nonpartisan and constructive solutions to current global challenges. This widely promoted program features the Council's most important guests and content serving as the highlight of our programming each week.
Featuring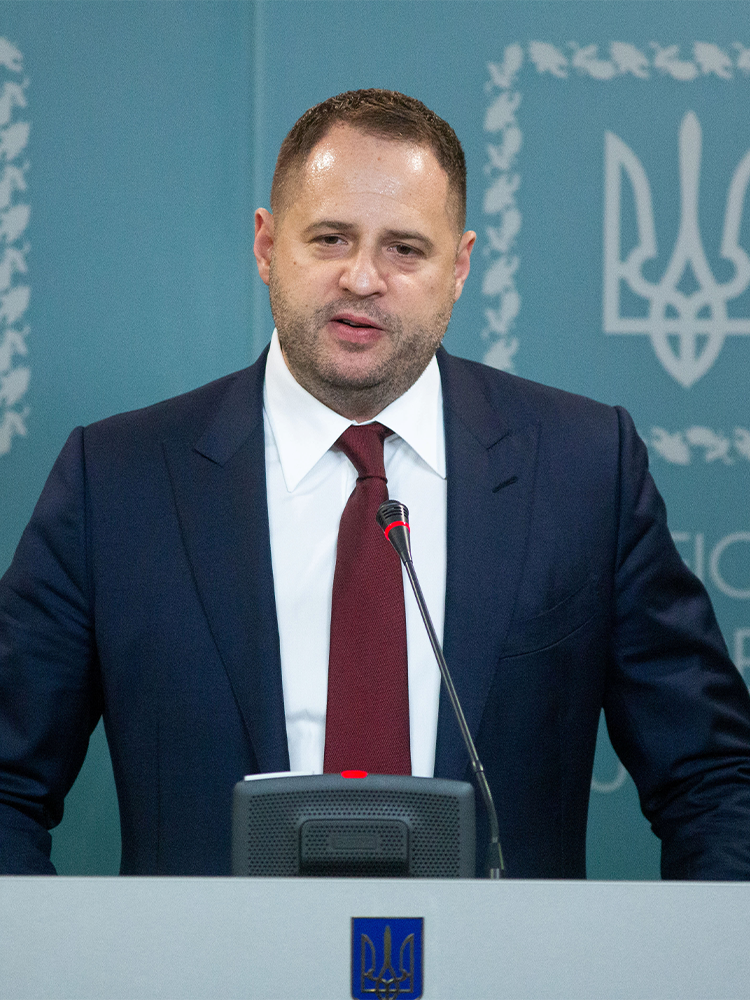 Andriy Yermak
Head
Office of the President of Ukraine
In conversation with
With opening remarks by
Follow us on social media
and support our work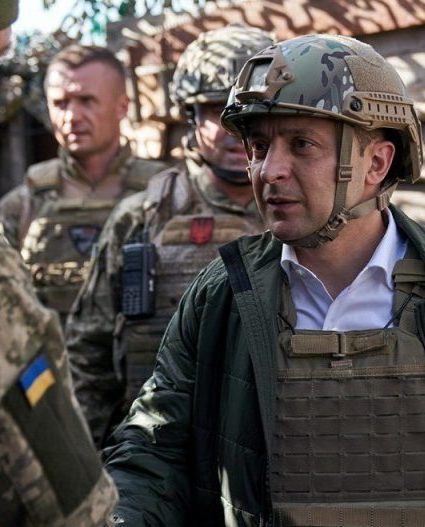 Russian aggression in Ukraine
Europe in crisis
Since the start of conflict in Ukraine's east in 2014, diplomatic efforts to end the violence are still punctuated by episodes of military confrontation. In 2021, Ukrainian President Volodymyr Zelenskyy said that if an easy solution to the war existed, someone would have found it already. With more than 1.4 million people displaced and over 13,000 dead, the Normandy Format discussions have made little progress. In 2021, over 100,000 Russian military forces amassed on Ukraine's border and in occupied Crimea, escalating tensions and leading to a series of high-stakes talks in early 2022.


The Eurasia Center's mission is to enhance transatlantic cooperation in promoting stability, democratic values and prosperity in Eurasia, from Eastern Europe and Turkey in the West to the Caucasus, Russia and Central Asia in the East.