As the global community continues to grapple with the coronavirus (COVID-19), the Atlantic Council is open for business. Our business, meetings, and events, however, are occurring virtually. For more information, please read an update from our President and CEO.
The Atlantic Council is delighted to invite you to the official launch of the Europe Center, featuring a conversation on Europe and transatlantic relations with His Excellency Emmanuel Macron, President of the French Republic. This launch event will take place on Thursday, February 4th, 2021, from 1:00pm-2:30pm EST/ 19:00 hrs – 20:30 hrs CET.

In 2021, the Atlantic Council is doubling down on its mission to promote relations with the European Union, with the Europe Center at its heart. With a new administration in the United States, this is an opportunity to re-invigorate the transatlantic community to tackle common challenges, from climate change to a more assertive China and technological change. But this relationship can't be steeped in nostalgia. This moment is an opportunity to reshape the Alliance with a more responsible global Europe at its core.
We're honored to welcome President Emmanuel Macron to the Atlantic Council as we launch our new Europe Center—his leadership, and vision for a sovereign and autonomous EU has prompted vigorous and innovative debates about Europe's role in the world. How can that be an asset for the transatlantic relationship? How to shape a common understanding of challenges coming from Beijing and Moscow, or start a new trade dialogue? Join us as we answer these questions with the French President.
An #ACFrontPage event
Atlantic Council Front Page is our premier live ideas platform for global leaders to discuss the defining challenges of our time. #ACFrontPage is a high-level event series featuring top newsmakers across multiple digital platforms. Harnessing the convening power and expertise of the Council's sixteen Programs and Centers, #ACFrontPage leverages the Council's capabilities in social media, press, and digital outreach to spotlight the world's most prominent leaders and the most compelling ideas across sectors and engage new audiences eager for nonpartisan and constructive solutions to current global challenges. This widely promoted program features the Council's most important guests and content serving as the highlight of our programming.

Featuring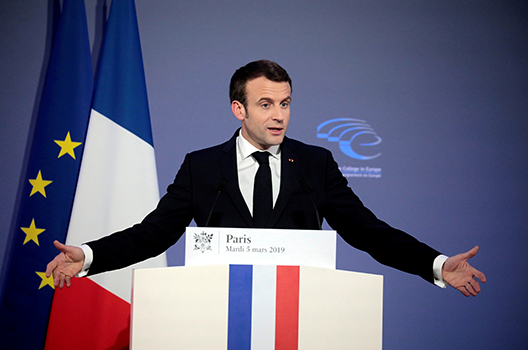 H.E. Emmanuel Macron
President of the French Republic
Introduced by
Moderated by
The Atlantic Council presents the launch of the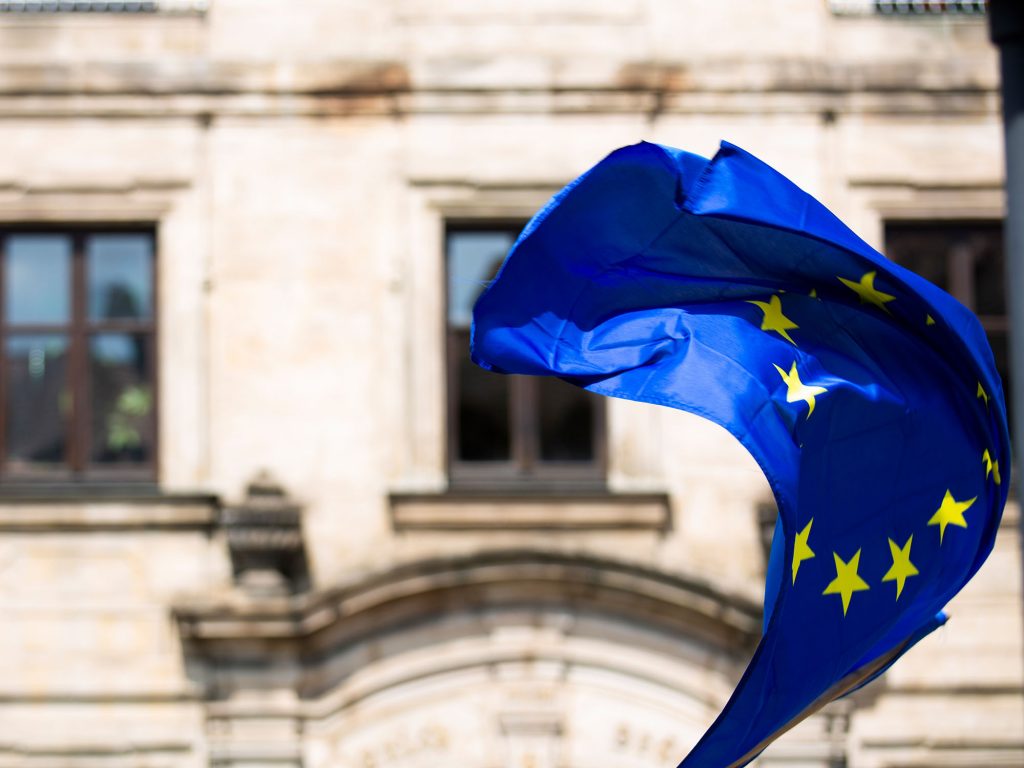 Providing expertise and building communities to promote transatlantic leadership and a strong Europe in turbulent times.
This event will be recorded in advance. If you wish to submit a question, please send it to [email protected] by Friday, January 29, 2021.