As the global community continues to grapple with COVID-19 (coronavirus), the Atlantic Council is open for business. Our business, meetings, and events, however, are occurring virtually. For more information, please read a statement from our President and CEO.
An #ACFrontPage event
Atlantic Council Front Page is our premier live ideas platform for global leaders to discuss the defining challenges of our time.
Atlantic Council Front Page
#ACFrontPage harnesses the convening power and expertise of the Council's fourteen programs and centers to spotlight the world's most prominent leaders and the most compelling ideas across sectors. The virtual platform engages new audiences eager for nonpartisan and constructive solutions to current global challenges. This widely promoted 45-minute program features the Council's most important guests and content serving as the highlight of our programming each week.
Please join the Atlantic Council on Friday, January 15, 2021, from 2:00 p.m. to 2:45 p.m. EST for a conversation featuring Senator Chris Murphy (D-CT).
The attack on the Capitol was a disturbing and poignant representation of the fraying of the American political system. The world watched in horror, and foreign leaders decried the violence and degradation of American democracy. The United States must address the urgent threat posed by violent domestic extremists. How can we find solutions to the partisan divide? What should Congress and the incoming administration do to repair the global image of the US?
This live event is part of the Atlantic Council's #ACFrontPage event series, a new ideas platform spotlighting global leaders who are championing constructive solutions to global challenges. The event is hosted by the Scowcroft Center for Strategy and Security's New American Engagement Initiative. The initiative aims to facilitate a wide-ranging debate about US foreign policy by drawing together cutting-edge and out-of-the-box thinkers to question key assumptions and challenge conventional approaches. It is committed to building a comprehensive strategy for America's global engagement that will help policymakers to manage risks, set priorities, and allocate resources wisely and efficiently, as they work to advance American security and prosperity and shape the global future.
To participate, please register below. Once you have registered, you will receive a confirmation email with information on how to join. To join the Q&A with Sen. Murphy, use the hashtag #ACFrontPage or #ACElections2020, or email Mr. Evan Cooper at [email protected]. Follow the Atlantic Council on Twitter at @AtlanticCouncil and the Scowcroft Center at @ACScowcroft.
Featuring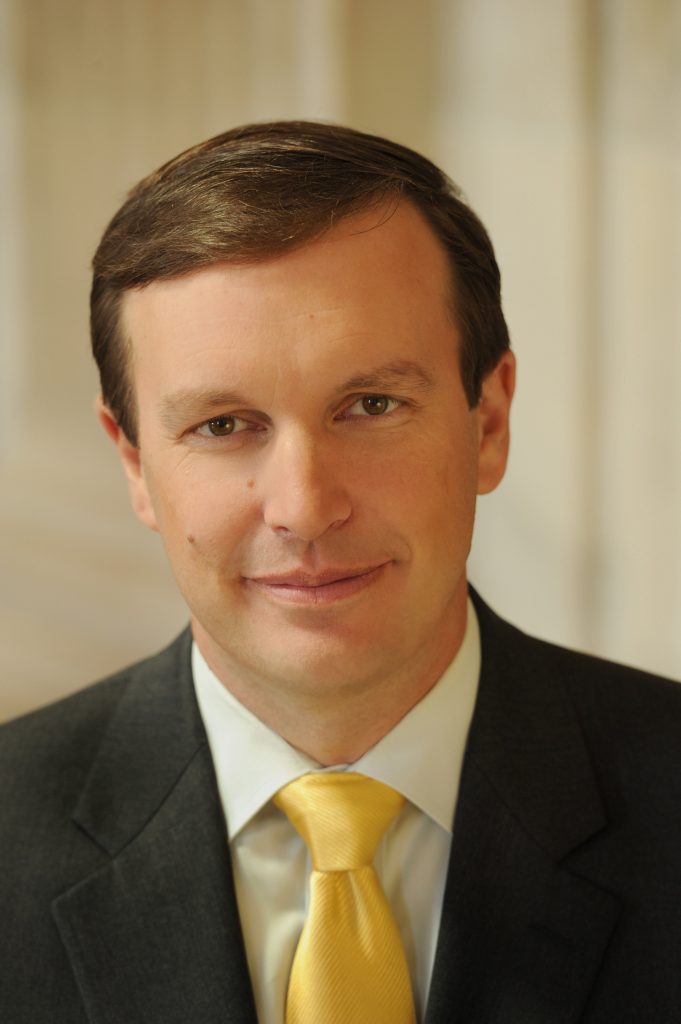 Hon. Chris Murphy
United States Senator (D-CT)
In conversation with
Mr. Major Garrett
Chief Washington Correspondent
CBS News
Introduced by