The Africa Center joined the Corporate Council on Africa (CCA) at its 2023 US-Africa Business Summit in Gaborone, Botswana, to kickstart the conversation about the future of the African Growth and Opportunity Act (AGOA), which is due to expire in 2025.
AGOA is a trade agreement between the United States and Africa launched in 2000 that allows duty-free access to the US market for products coming from countries meeting eligibility conditions.
Africa Center Senior Fellow Frannie Léautier highlighted findings from her upcoming report (produced in partnership with Goldman Sachs and Princeton University) and provided key recommendations on the future and for the renewal of AGOA.
Following the presentation, Africa Center Senior Director Rama Yade joined Léautier to host a ministerial panel examining the report as well as AGOA's impact and prospects on the continent. The speakers joining the panel were the following:
• Chipoka Mulenga, Minister of Commerce, Trade and Industry, Republic of Zambia
• Mmusi Kgafela, Minister of Investment, Trade and Industry, Republic of Botswana
• Mokhethi Shelile, Minister of Trade, Industry, Business Development and Tourism, Kingdom of Lesotho
Conversation highlights
The host of the Summit, CCA President and Chief Executive Officer Florizelle Liser delivered opening remarks that highlighted the importance of US-Africa ties and of listening to African voices; she set the stage for an impactful discussion on the future of US-African trade.
Mmusi Kgafela highlighted that since its inception in 2000, AGOA has been impactful in Botswana, especially in the textile and clothing sector—however, "the success of it is now waning," he said, pointing out that over time and with the emergence of better incentives elsewhere, companies have relocated.
He explained that companies' concerns "were by and large to do with the costliness, the logistical challenges of reaching the US market, stringent rules and measures—set in the United States itself."
"We are speaking with the same voice that AGOA should be extended," Kgafela stressed, pointing to meetings he has held with other African ministers, "We suggest an indefinite period of existence [for] AGOA… the desired outcome is an indefinite one."
Mokhethi Shelile began by stressing that one of Léautier's recommendations—that US congresspeople (specifically members of the House Ways and Means Committee – those who will draft any extension of AGOA) should visit the continent to see the impacts of AGOA—is key to future success. The minister added that visits should happen as soon as possible.
He also highlighted that he viewed AGOA as a success. "When AGOA came… we were very fast in terms of taking that opportunity and became the largest exporter of clothing to the US market," he explained.
He also highlighted how AGOA had a marked impact on the employment of women. "It changed the culture," he said, "you can imagine a woman who has never worked before, now she produces something." Shelile added that this was progress that could never be taken away, no matter the future of AGOA.
The minister pointed out that it isn't only Africa pushing for AGOA's renewal: The American Apparel & Footwear Association had urged for an immediate renewal of AGOA, and Shelile said he was glad to see the urgency in the United States. Like his counterpart from Botswana, he highlighted that turnaround time to the US market is quite long and that South Asia is becoming more attractive for buyers.
Chipoka Mulenga flagged that AGOA needs to be enhanced and that its goals have yet to be fulfilled. The recent debt restructuring Zambia has undergone is not in itself enough to develop or improve livelihoods and grow the economy. "We call for more investment and more enhanced trade," Mulenga said. Despite that, he flagged that African partners "have benefited, and we continue to do that but at a much smaller scale".
He argued the lack of industrialization is holding Africa back from tapping into the benefits of the continent's value-added products, and that until that changes, "we are mineral and resource rich, but can never get the full benefit of AGOA facility." Mulenga added that "to see AGOA succeed in Africa," the United States "must support African countries to industrialize to give value addition."
He also highlighted that it takes too much time for the US government to implement projects in Africa; so much time that it risks losing out to other players. "African governments are in a hurry to improve livelihoods for their people," he explained. "Therefore, they will respond quickly to those who will work quickly."
Yade highlighted that ARISE GDIZ/Benin has recently began exporting garments made in Benin to the North American continent. "That's made in Africa—and its coming, it's the industrial transformation on the continent," she said, stressing that it is imperative that Africa keeps its materials and transforms and processes them.
Must-haves for an extension of AGOA
Kgafela urged US and African authorities to conduct an impact regulatory assessment to determine how new regulations are going to impact benefits under AGOA. Changes to AGOA, and other deals that the United States makes globally, will inevitably have an impact. Authorities on both sides must be aware of how changes and additions will effect those benefits. Kgafela focused on the need for diversification: "We have focused on textiles; we need to expand what we can trade with the United States."
Shelile had a simple message, calling for "immediate renewal this year." He argued that the United States and African countries do not have time, and that while the sentiment that AGOA should be reformed and changed is valid, it should be renewed first and changed later.
Mulenga highlighted that on the US side, many are frustrated by the inconsistency in the supply of products. To fix this, he explained, a contract basis must be formed, African producers need certainty to produce to US market needs, and "[US] institutes should set up their own standard institutes in Africa so we produce what we need to for the [US] market." He added that the United States and Africa also need to cooperate on value addition especially in the agriculture and minerals sectors to enhance Africa's economic growth. On a home front, "Africa must learn to identify our comparative advantages in the US market," he explained.
Alexander Tripp is the Assistant Director of the Africa Center
At the 2023 US-Africa Business Summit in Gaborone, Botswana, the Africa Center is partnering with the Corporate Council on Africa to highlight the ever increasing importance of trade in US-African relations. With the African Growth and Opportunity Act (AGOA) due to expire in 2025, policymakers in the US and Africa must decide the basis for stronger US-Africa trade going forward.
Africa Center Senior Fellow Frannie Léautier will highlight findings from an upcoming report, produced in partnership with Goldman Sachs and Princeton University, and provide key recommendations on the future of AGOA. The Africa Center's Senior Director, Amb. Rama Yade, will then lead a fireside chat with senior US and African officials for a wider conversation on US-Africa trade.
Join us LIVE from Botswana on July 12 at 9:30 a.m. ET | 15:30 CAT.
Since 2000, the cornerstone of US trade policy for Africa has been AGOA. AGOA gives duty-free access to the US market for eligible countries in Sub-Saharan Africa, aiming to promote African economic development alongside market liberalization and democratic governance.
To read the report's executive summary click here:
Report extract
"As the United States reorients its international economic policy and African countries build new approaches to economic integration and collaboration, the future of US-Africa trade is ready to be defined. While setting the course for a renewed AGOA is important for maintaining business confidence, many of the challenges that African countries, firms, and individuals face will require deeper structural responses. In the push to achieve inclusive growth across the continent, capacity and investment constraints are particularly clear. There are also immense opportunities. The rise of digital, financial, and creative products and services will shape African economies going forward. The expansion of economic and political links across the continent will provide more unified markets and supply chains, with greater economies of scale. The resources, ideas, and human capital needed to deliver global public goods and the green energy transition are already making Africa central to the future economy. Taking steps to broaden and deepen US-Africa trade and collaboration in these directions will provide the basis for more inclusive, sustainable growth and serve strategic economic and political goals for both sides."
Dr. Frannie Léautier, Africa Center Senior Fellow
Opening remarks

Florizelle Liser
President and CEO
Corporate Council on Africa
Read Florizelle Liser's bio
Florizelle (Florie) Liser is the third President and CEO of CCA. Ms. Liser brings expertise and an extensive network on trade and Africa to her new role, along with a strong track record of working with the private sector to translate policy into action.
She is the first woman to lead the Council since its founding in 1993. Ms. Liser joined CCA from the Office of the U.S. Trade Representative (USTR), where she was the Assistant U.S. Trade Representative for Africa since 2003. At USTR, she led trade and investment policy towards 49 sub-Saharan African nations and oversaw implementation of the African Growth and Opportunity Act (AGOA).
Previously, Ms. Liser served as Assistant U.S. Trade Representative for Industry, Market Access, and Telecommunications from 2000-2003. She also served as Senior Trade Policy Advisor in the Office of International Transportation and Trade at the Department of Transportation from 1987-2000; worked as a Director in USTR's Office of GATT Affairs, and served as an Associate Fellow at the Overseas Development Council (ODC) from 1975-1980. Currently, Ms. Liser serves as a re-appointed member of the 2022-2023 Sub-Saharan Africa Advisory Committee for the Export-Import Bank (EXIM) where she previously served from 2019-2021. Ms. Liser also served as co-chair of the Advisory Council for the Millennium Challenge Corporation and has also served as a Board member for the Women in International Trade (WIIT).
Ms. Liser holds a M.A. in International Economics from Johns Hopkins University, School of Advanced International Studies (SAIS), and a B.A. in International Relations and Political Science from Dickinson College
Report launch on AGOA
Fireside chat moderated by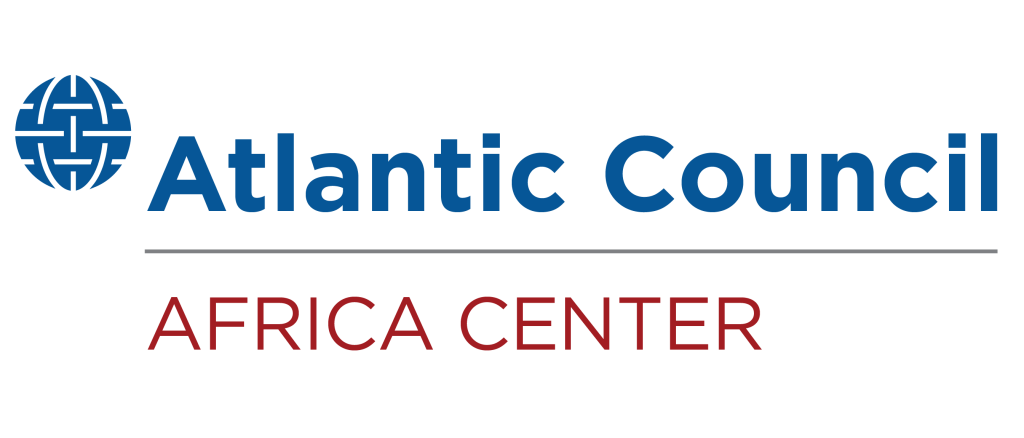 The Africa Center works to promote dynamic geopolitical partnerships with African states and to redirect US and European policy priorities toward strengthening security and bolstering economic growth and prosperity on the continent.