What does Russia's full-scale invasion of Ukraine mean for the future of China-Russia ties? Please join the Atlantic Council on February 28 at 3:00 PM (ET) for a discussion of the evolving trajectory of China-Russia relations in the months and years ahead. Recognizing the diverse political, security, and economic dynamics driving China-Russia strategic alignment, this session will bring together experts from the Atlantic Council's Global China Hub, Eurasia Center, Scowcroft Center for Strategy and Security, and GeoEconomics Center to explore key questions about what the future holds for Xi and Putin's authoritarian partnership, the likely areas of expanding cooperation, and the implications for the United States and its allies and partners.
Featuring
Julia Friedlander
C. Boyden Gray Senior Fellow & Director,
Economic Statecraft Initiative, GeoEconomics Center
Atlantic Council
Amb. John E. Herbst
Former US Ambassador to Ukraine
Senior Director, Eurasia Center
Atlantic Council
Sarah Kirchberger
Nonresident Senior Fellow,
Scowcroft Center for Strategy and Security
Atlantic Council;
Head of Asia-Pacific Strategy and Security, Institute for Security Policy
Kiel University
Moderated by
David O. Shullman
Senior Director, Global China Hub
Atlantic Council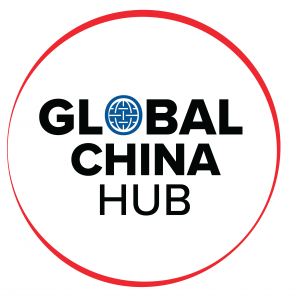 The Global China Hub researches and devises allied solutions to the global challenges posed by China's rise, leveraging and amplifying the Atlantic Council's work on China across its fifteen other programs and centers.
Image: Russian President Vladimir Putin attends a meeting with Chinese President Xi Jinping in Beijing, China, on February 4, 2022. Sputnik/Aleksey Druzhinin/Kremlin via REUTERS