When global oil prices collapsed in summer 2014, Saudi Arabia faced a daunting economic challenge. King Salman, who ascended to the throne in early 2015, and his son Prince Mohammed bin Salman responded with an ambitious economic and social reform plan, Saudi Vision 2030, which was unveiled in 2016 and designed to reduce the country's dependence on oil by facilitating the emergence of a robust private sector.
Saudi Arabia set 2020 as a deadline to evaluate the Vision with benchmark goals. In an unfortunate coincidence, the coronavirus pandemic and oil price war between Saudi Arabia and Russia ushered in another economic crisis this year, with plummeting oil prices compounded by the disruption of global trade and financial markets, a freeze on industries like tourism, and lost productivity in the government and private sectors. These economic and health crises may spell an uncertain future for the Saudi plan, even while underscoring the importance of Saudi Arabia succeeding in its economic transformation.
On Wednesday, June 17, from 10:30 a.m. to 12:00 p.m. we hosted the launch of a new Rafik Hariri Center report, "Assessing Saudi Vision 2030: A 2020 Review," by nonresident senior fellow Stephen Grand and associate director Katherine Wolff.
Their findings were challenged, expanded upon, and evaluated in the context of today's "new normal" by a panel of experts listed below.
Speakers
Dr. Yasmine Farouk
Visiting Fellow, Middle East Program,
Carnegie Endowment for International Peace
Dr. Stephen Grand
Nonresident Senior Fellow, Rafik Hariri Center for the Middle East,
Atlantic Council
Ms. Sara Lechtenberg-Kasten
Research Fellow, King Abdullah Petroleum Studies and Research Center (KAPSARC)
Mr. Fahad Nazer
Spokesperson, Embassy of the Kingdom of Saudi Arabia to the United States
Dr. Mark Thompson
Senior Associate Fellow and Head of the Socioeconomic Unit, King Faisal Center for Research and Islamic Studies
Ms. Katherine Wolff
Associate Director, Scowcroft Middle East Security Initiative, Atlantic Council
Read the report
Related content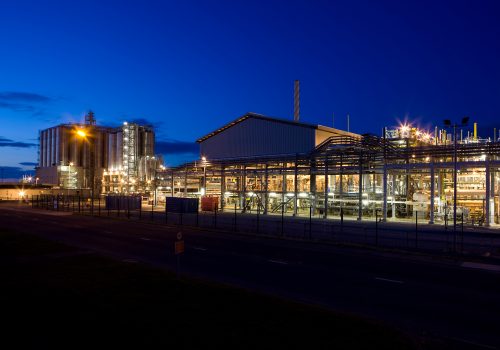 Thu, Jan 9, 2020
Throughout 2019, financial markets have watched the planned Saudi Aramco initial public offering (IPO), which was finally launched in December. A quieter, but no less significant, story was Saudi Aramco's acquisition of SABIC. Saudi Aramco strove to have a successful IPO, especially through increased transparency and diversification, and the SABIC acquisition was a key element of Saudi Aramco's diversification strategy. Going forward, what does the merger mean for both companies, what is the new relationship between Aramco and SABIC, and what are the merger's implications for the intricate relationship between the various bureaucracies and leadership in Saudi Arabia?
Issue Brief by Jean-François Seznec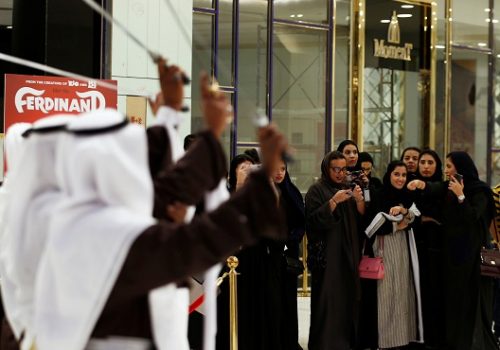 Thu, Mar 21, 2019
President Donald Trump famously bragged during his election campaign that "I could stand in the middle of Fifth Avenue and shoot somebody, and I wouldn't lose any voters." If the consensus of the US intelligence community is to be believed, Saudi Crown Prince Mohamed bin Salman may actually accomplish a comparable feat.
MENASource by Stephen Grand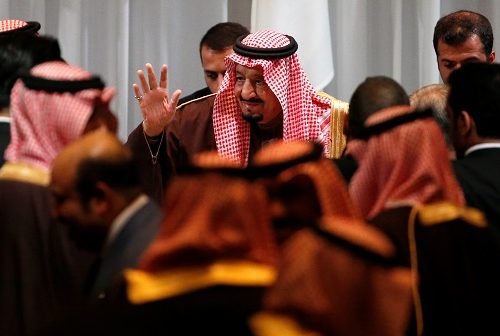 Tue, Sep 11, 2018
The Saudi government shelved plans in late August for an initial public offering (IPO) of shares in Saudi Aramco, the state's mammoth oil company. King Salman and his son, Crown Prince Mohamed bin Salman had intended the proceeds from the sale of a portion of the company's stock to underwrite their "Vision 2030" program, an ambitious roadmap […]
MENASource by Stephen Grand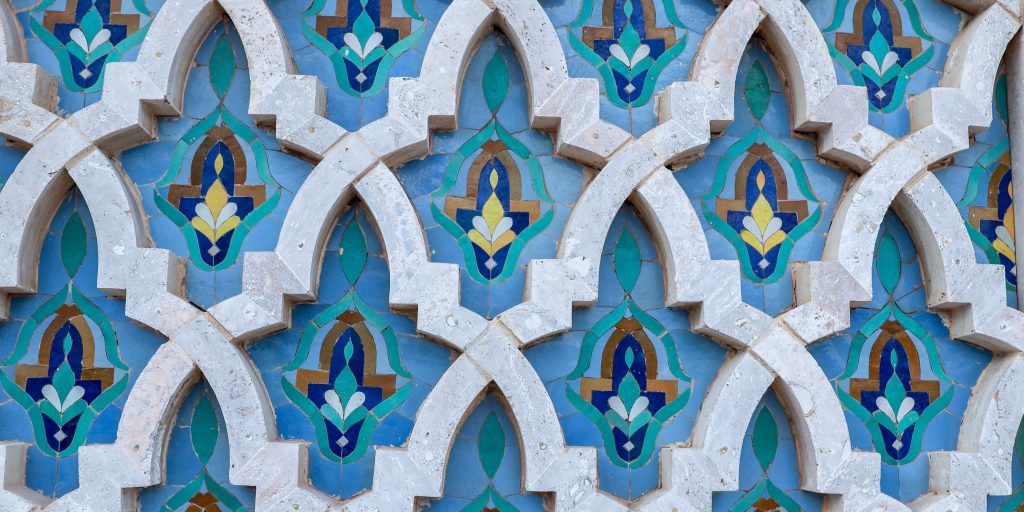 Middle East Programs
Working with allies and partners in Europe and the wider Middle East to protect US interests, build peace and security, and unlock the human potential of the region.