This event has been postponed and will now take place on Friday, April 8th at 8:30a.m. We apologize for the inconvenience and encourage you to register!


In October, Brazilians will elect their next president, Congressional representatives, and governors as part of a consequential year for Brazilian democracy. In a scenario of heightened polarization, the next president will be tasked with uniting the country toward economic recovery and long-term development.
Corruption will again be a top campaign issue. Placing himself as a third-way pre-candidate, Sergio Moro, as judge, led the Car Wash Operation, unveiling a net of corruption at the highest levels of government. Most recently, he served as Brazil's Minister of Justice. Now, he turns his focus to the upcoming elections, as a presidential pre-candidate.
What should be the priorities of the next Brazilian leader in fostering economic growth and strengthening the country's democratic institutions? How could Brazil be transformed politically, economically, and socially as it recovers from the COVID-19 pandemic and after this year's elections? What are key areas of cooperation between the US and Brazil?
Join the Atlantic Council's Adrienne Arsht Latin America Center for a public conversation transmitted live from our studios in Washington, DC on Tuesday, April 5, 2022, from 9:00 to 9:45 a.m. ET. We will discuss Sergio Moro's priorities and vision for Brazil in the years ahead.
This conversation is part of the Adrienne Arsht Latin America Center's series Brazil's Choice in 2022 that provides a laser focus on Brazil's upcoming elections, the strength of the country's democratic institutions, its priorities for development, and the challenges and opportunities ahead. All presidential pre-candidates with at least 1 percent voting intention as of January 2022 have been invited to speak as part of this series.
This event will be conducted in English.
Speaker
Sergio Moro
Presidential Pre-Candidate; Former Minister of Justice
Federative Republic of Brazil
In conversation with
Valentina Sader
Associate Director and Brazil Lead, Adrienne Arsht Latin America Center
Atlantic Council
Opening remarks
Jason Marczak
Senior Director, Adrienne Arsht Latin America Center
Atlantic Council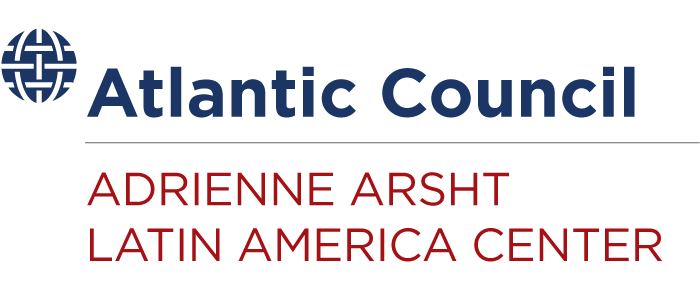 The Adrienne Arsht Latin America Center broadens understanding of regional transformations and delivers constructive, results-oriented solutions to inform how the public and private sectors can advance hemispheric prosperity.
Register