President Zelenskyy has said that 2022 will be a hard winter for Ukraine, and he's right. Ukraine faces numerous challenges to survive the cold months ahead—significant military, economic, and energy issues threaten Ukraine's near-term security. Ukraine needs upwards of $6 billion each month to pay state salaries, pensions, and otherwise maintain key state services. The European Union committed €9 billion but has yet to deliver the full amount. Hyperinflation remains a concern, access to capital remains a challenge, and the winter will be a cold one if sufficient gas or coal reserves are not secured. Ukraine also needs additional housing and jobs to attract workers back to liberated cities and towns.
What should Ukraine be doing now to prepare for winter? What are the most immediate needs, and how can Ukraine's Western partners be most helpful?
Melinda Haring, deputy director of the Atlantic Council's Eurasia Center, moderates a discussion with Anders Åslund, senior fellow at the Stockholm Free World Forum, Yevhen Hlibovytsky, partner at Ukrainian consulting firm Pro Mova, Oksana Nechyporenko, director of Ukraine Crisis Coordination Center and former chief of staff to Prime Minister Oleksiy Honcharuk, and Olena Zerkal, former Deputy Minister of Foreign Affairs of Ukraine for the European Integration.
---
This event will not feature an in-person audience. You will be able to join via desktop or mobile app, through your web browser, or by phone. To join the question and answer period, you must join by app or web.

Register below for details on joining the virtual audience.
---
Follow us on social media
and support our work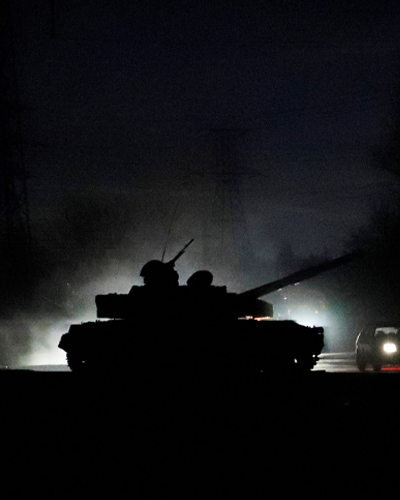 Europe in crisis
War in Ukraine
In February 2022, Moscow launched an all-out invasion of Ukraine after a months-long military build-up, threatening the country's sovereignty and its future. This existential moment for the country follows the 2014 Maidan revolution, a nexus for Ukraine's Europe-focused foreign policy and reform efforts. The ensuing Russian invasion and occupation of Crimea, aggression in Ukraine's east, and Kremlin disinformation efforts, cast a shadow over Ukraine's independence.


The Eurasia Center's mission is to enhance transatlantic cooperation in promoting policies that strengthen stability, democratic values, and prosperity in Eurasia, from Eastern Europe in the West to the Caucasus, Russia, and Central Asia in the East.