As the global community continues to grapple with the coronavirus (COVID-19), the Atlantic Council is open for business. Our business, meetings, and events, however, are occurring virtually. For more information, please read an update from our President and CEO.
El entorno de la información en Venezuela se desarrolla una batalla constante por controlar las narrativas e influir en la percepción de los ciudadanos. En un país con una profunda crisis de confianza, se presenta un nuevo dilema para la sociedad venezolana y la comunidad internacional: participar o no en las elecciones parlamentarias. El 12 de junio, violando la Constitución, el Tribunal Supremo de Justicia (TSJ) controlado por Nicolas Maduro nombró a cinco nuevos rectores del Consejo Nacional Electoral (CNE) para organizar elecciones parlamentarias previstas para el año 2020.
A medida que la crisis política, económica y humanitaria en Venezuela incrementa, la falta de información y la propagación de información falsa con fines políticos tenderá a aumentar elevando así los niveles de confusión, desconfianza y polarización política.
Únete al Atlantic Council, a la Universidad de Navarra y a Transparencia Venezuela el martes, 30 de junio, de 10:00 a.m. a 11:00 a.m., para una discusión virtual en español sobre la influencia de la desinformación en procesos electorales en Venezuela. Los panelistas abordaran el entorno de la información en Venezuela, las campañas de desinformación, y el impacto de narrativas falsas en la confianza en Venezuela y en la región.
El evento también marcará el lanzamiento de la publicación El fenómeno de la desinformación digital en el contexto venezolano, escrita por la Universidad de Navarra.
La conversación es parte de la iniciativa #AlertaVenezuela del Atlantic Council — en asociación con la Universidad de Navarra y varios medios independientes y organizaciones de la sociedad civil en Venezuela — con la misión de exponer y explicar la desinformación en Venezuela.
Presentadores
Carmen Beatriz Fernández
Investigadora y Profesora invitada, Digital UNAV, Center for Internet Studies and Digital Life.
Universidad de Navarra
Jordi Rodríguez-Virgili
Vicedecano, Facultad de Comunicación
Universidad de Navarra
Mercedes De Freitas
Directora Ejecutiva
Transparencia Venezuela
Daniel Suárez Pérez
Investigador, Laboratorio de Investigación Forense Digital
Atlantic Council
Moderador: Diego Area
Director Asociado, Centro Adrienne Arsht para la America Latina
Atlantic Council
Trust in elections and the problem of disinformation in Venezuela
ONLINE EVENT – Venezuela's information environment is a battleground for the control of narratives and influence. Facing a deep crisis of confidence, Venezuelans are up against a dilemma: whether or not to participate in parliamentary elections.
On June 12, in violation of the Constitution, the Maduro-controlled Supreme Court of Justice (TSJ) appointed five new members to the National Electoral Council (CNE) ahead of parliamentary elections expected to take place in 2020.
As the political, economic and humanitarian crisis in Venezuela worsens, the lack of information and the spread of false information increases levels of confusion, mistrust and political polarization.
Join the Atlantic Council, the University of Navarra, and Transparency International Venezuela on Tuesday, June 30, from 10:00 a.m. to 11:00 a.m. (EDT) for a virtual discussion in Spanish on the influence of disinformation on electoral processes in Venezuela. Panelists will address the information environment in Venezuela, disinformation campaigns, and the impact of false narratives on trust in Venezuela and in the region.
The event also marks the release of the publication The Phenomenon of Digital Disinformation in the Venezuelan Context, written by the University of Navarra.
The conversation is part of the Atlantic Council's #AlertaVenezuela initiative – in association with the University of Navarra and various independent media and civil society organizations in Venezuela – with the mission of exposing and explaining disinformation in Venezuela.
Speakers
Carmen Beatriz Fernández
Visiting Researcher and Professor, Digital UNAV, Center for Internet Studies and Digital Life.
Navarra University
Jordi Rodríguez-Virgili
Associate Dean, School of Communication
Navarra University
Mercedes De Freitas
Executive Director
Transparency International Venezuela
Daniel Suárez Pérez
Research Assistant, Digital Forensic Research Lab
Atlantic Council
Moderator: Diego Area
Associate Director, Adrienne Arsht Latin America Center
Atlantic Council
En asociacion con:




El Centro para América Latina Adrienne Arsht amplía la comprensión de las transformaciones regionales y propone soluciones constructivas para informar como los sectores públicos y privados pueden promover la prosperidad en el hemisferio.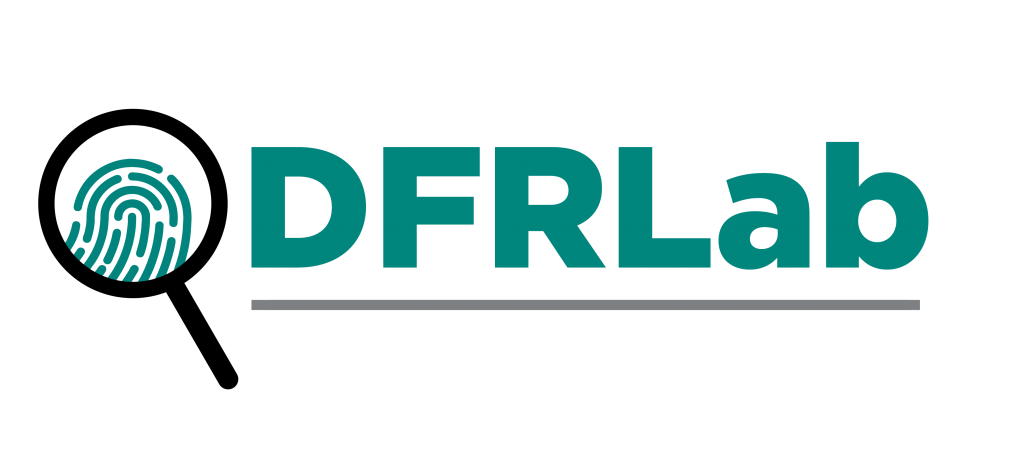 The Atlantic Council's Digital Forensic Research Lab (DFRLab) has operationalized the study of disinformation by exposing falsehoods and fake news, documenting human rights abuses, and building digital resilience worldwide.