Upcoming event
COVID-19 disinformation in Venezuela: See our latest event
#AlertaVenezuela
As the information environment continues to expand and transform at an ever-accelerating rate, monitoring the digital engagement space with an approach that actively informs this environment, as opposed to responding to it, is increasingly necessary. #AlertaVenezuela is paving the way for a deeper understanding of the complexities of the information environment in and around Venezuela. By exposing and explaining disinformation in this context, the Atlantic Council, in partnership with civil society and independent media organizations working on Venezuela, will shed light on the path ahead for combating disinformation and foreign interference around one of the hemisphere's largest economic, political and humanitarian crises.
Read our weekly #AlertaVenezuela newsletter
Recent #AlertaVenezuela analyses
Past work on disinformation in Latin America
The Digital Forensic Research Lab and Adrienne Arsht Latin America Center—in partnership with local think thanks, media, and fact-checking organizations—worked to identify, expose, and explain disinformation in the lead-up to elections in Colombia, Mexico and Brazil in 2018 and 2019. The cross-border effort supported democratic institutions and fostered digital resilience through engagement and capacity-building. The Atlantic Council will continue monitoring disinformation in elections to strengthen digital resilience around elections. Check out the #ElectionWatch Latin America work.
Disinformation in democracies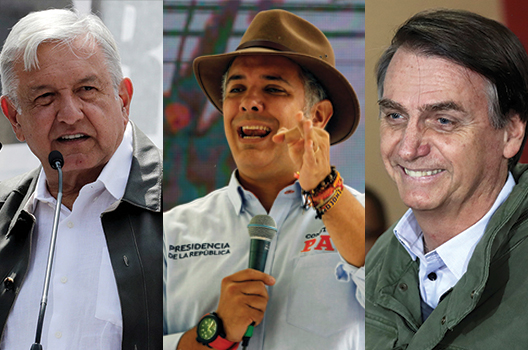 2018 saw political tides turn in three of Latin America's largest democracies. These elections also saw deep polarization and distrust in institutions among Brazilians, Mexicans, and Colombians in an information environment ripe with disinformation. And while disinformation and misinformation are nothing new, the spread of false information at alarming rates – facilitated by politicians, non-state actors, or even our own families and friends – are more effective and worrisome than ever. With this trend unlikely to change, how can we detect and combat this borderless phenomenon? What's next in the fight against disinformation?
#ElectionWatch Latin America
Meet the experts