As the global community continues to grapple with the coronavirus (COVID-19), the Atlantic Council is open for business. Our business, meetings, and events, however, are occurring virtually. For more information, please read an update from our President and CEO.
Event recap
The Atlantic Council Global Energy Center hosted Pratik Chandhoke, technical manager for sustainable aviation fuel (SAF) at Neste, for the June 25th production of EnergySource Innovation Stream. Moderated by Randolph Bell, director of the Atlantic Council Global Energy Center, this discussion focused on scaling sustainable aviation fuel (SAF) globally, decreasing the costs of SAF inputs, and addressing the impact of COVID-19 on the SAF sector and the aviation industry writ large.
To begin, Chandhoke gave an overview of SAF production and its current commercial status. SAF is made from 100% renewable, low-carbon feedstocks, such as oil residue, animal fat, and cooking grease. These waste products, once put through Neste's NEXBTL process, are chemically identical to commercial jet fuels but produce 80% less carbon emissions over their lifetime. SAF has the same chemical structure as traditional jet fuel, which allows airlines to use it without modifying existing aviation infrastructure or jet engines. Unlike other potential strategies to lower aviation emissions, SAF is already in play; airports in Amsterdam and Frankfurt currently use SAF, and Chandhoke shared that Neste will soon supply the fuel to major airports in California. Neste is also currently building a new refinery in Singapore that will increase overall company output from 34 million gallons to 150 million gallons per year of SAF when completed in 2022. However, SAF is currently about three times more expensive to produce than traditional jet fuels; Chandhoke asserted that policy reform would be necessary to bridge the price gap and incentivize increased production.
Audience questions focused on the supply chain for inputs and the impact of COVID-19 on SAF. Feedstocks hold the largest costs for SAF production, and rising demand for those inputs could increase SAF prices. In response to an audience question, Chandhoke indicated that COVID-19 has impacted Neste's supply chain, especially for cooking oil, as most restaurants are not open or are working below capacity. Neste aims to minimize this risk and avoid other potential price fluctuations by maintaining a diverse feedstock base; he noted that the company is looking into other potential inputs, such as algae oil, to ensure price stability in the future. With regard to how COVID-19 has affected SAF scalability, Chandhoke explained that the pandemic's large impact on the aviation industry has delayed plans for new airlines to adopt the innovative fuel. However, Chandhoke is optimistic that SAF will remain important to the airline industry; he shared that Neste is continuing to scale production and receive interest from airlines seeking to incorporate SAF into their business model in the near future.
Featuring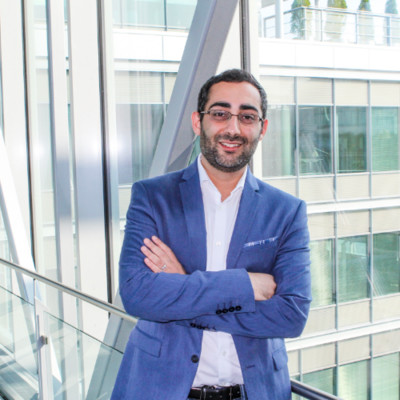 Pratik Chandhoke is Neste's technical manager for sustainable aviation fuel (SAF) in North America. His responsibilities include technical management and customer support for use of SAF. Prior to joining Neste in 2017, Pratik worked for ten years at Rolls Royce in various roles including product, project management, and engineering across various groups. His primary projects focused on fuel control systems development for R-R AE series engines for military, civil, and marine applications.
Related experts
Learn more about the Global Energy Center