As the global community continues to grapple with the coronavirus (COVID-19), the Atlantic Council is open for business. Our business, meetings, and events, however, are occurring virtually. For more information, please read an update from our President and CEO.
Hydrogen is poised to become a major factor in the energy system, but the costs to produce it using an emission-free process will need to be substantially reduced. Cosma Panzacchi, executive vice president of hydrogen at Snam, discusses his company's journey to accelerate this cost reduction by creating demand through blending hydrogen into Snam's existing pipeline network. Snam is creating the first network of industrial clusters supplied with up to 10 percent green hydrogen and natural gas blending. The company plans to spend around $2.2 billion on efforts like testing and upgrading Snam's network—a 25,000-mile web of transmission lines—to make sure it is safe to carry hydrogen, and on seeding new applications for hydrogen technologies. Panzacchi will share how by blending 10 percent hydrogen into the total annual gas capacity transported by Snam, seven billion cubic meters of hydrogen could be introduced into the network each year. This amount is the equivalent to the annual gas consumption of three million families and represents a reduction of five million tons of CO2 emissions.
Event recap
On July 30, 2020, the Atlantic Council Global Energy Center hosted Cosma Panzacchi, executive vice president of hydrogen at Snam, as part of EnergySource InnovationStream, an online series that highlights new energy technologies with the potential to reshape the global energy system. Panzacchi delivered a presentation on Snam's strategy to integrate hydrogen blending with natural gas in its current transmission network infrastructure. Randolph Bell, Richard Morningstar chair for global energy security and director of the Atlantic Council Global Energy Center, provided introductory remarks and moderated the discussion.
Panzacchi began the presentation with an overview of Snam's hydrogen development pilots and projects. Snam has spearheaded hydrogen blending technology as the first company in Europe to introduce a mix of hydrogen and methane to natural gas pipelines. Panzacchi outlined Snam's three priorities towards hydrogen development: adapting existing energy infrastructure to include cutting-edge hydrogen technologies; developing new technologies for downstream applications; and eventually applying these technologies to the rest of the energy system. Snam recognizes that hydrogen as a clean energy solution remains in its design phase and explained that the firm is committed to investing in both research and on-the-ground applications. Panzacchi highlighted that over the past six months, Snam has submitted eight different fuel cell and hydrogen joint undertaking project proposals in conjunction with major sector actors; participated in a project that would use hydrogen to power data sensor fuel cells; and crafted a proposal for the largest integrated green hydrogen project in southern Italy. Snam continues to actively collaborate with academic institutions and the public sector as means of contributing to hydrogen regulatory design and hydrogen storage research, with the ultimate goal of facilitating the full transformation of Italy's energy system.
Panzacchi continued to provide selective examples of how Snam is developing a hydrogen economy in Italy by bringing innovation to the industrial and transportation sectors. In March 2020, Snam partnered with Alstom to deploy hydrogen trains in Italy. The Snam-Alstom partnership aims to facilitate transport sector decarbonization by allowing trains running on Italy's 4,500 kilometers of non-electrified railway to use hydrogen instead of diesel as fuel. To accommodate increasing hydrogen usage, Snam is currently developing three industrial clusters that will be supplied with up to 10 percent of a green hydrogen-natural gas blend. Panzacchi shared that Snam plans to expand its network to include fifteen additional hydrogen clusters throughout Italy. Snam has likewise engaged in projects to scale up the percentage of hydrogen used in industrial capacities. In collaboration with Baker Hughes, Snam demonstrated that NovaLT12 gas turbines maintained strong engine performance when the percentage of hydrogen blending used in fuel increased. In April 2020, Snam engaged in a similar project with Rina to assess the feasibility of hydrogen blending in industrial furnaces and to evaluate the impact of high hydrogen fuel percentages on product quality.
The audience Q&A session focused on the technical considerations for hydrogen blending and the future of the hydrogen economy. Panzacchi explained that the greatest challenge that Snam faces to integrating hydrogen blending into its natural gas pipelines at scale is the relative newness of hydrogen technology. Many pipeline elements and, most critically, hydrogen storage need to be further developed before large-scale hydrogen blending can be implemented. As for Snam's economic model, repurposing existing pipeline infrastructure is key to making the gradual blending of natural gas with hydrogen value additive rather than counterproductive. Panzacchi affirmed the need to integrate infrastructure to generate physical and financial liquidity, as well as to define standards for low-carbon hydrogen. According to Panzacchi, the value of hydrogen will be connected to how it is produced, and there will be technological challenges in certifying how much of that production is powered by renewable energy.
Featuring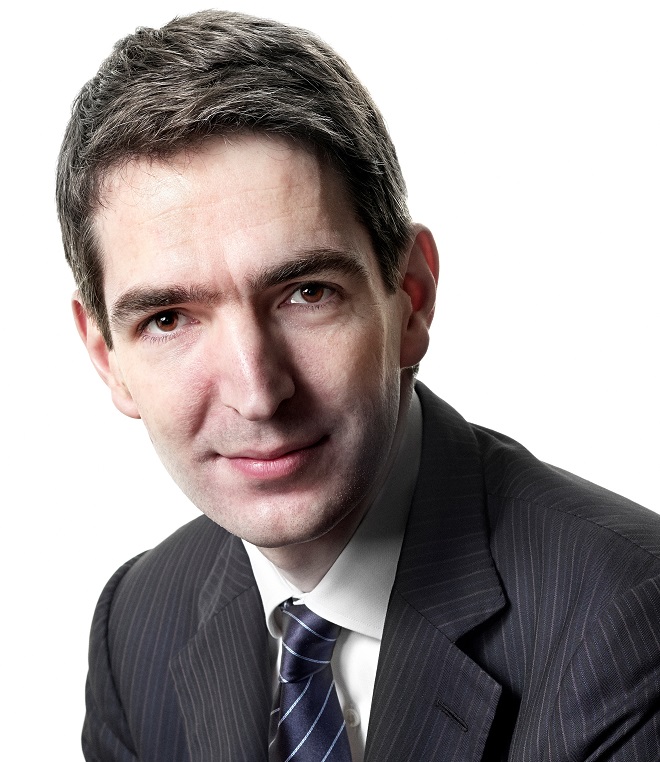 Cosma Panzacchi, born in Rome in 1978, is the executive vice president of the Hydrogen Business Unit at Snam, the second largest European regulated utility and one of the top five industrial companies in Italy by market capitalization. He was also directly in charge of the Lean Program, which encompasses the entire group (i.e. ~3,000 employees) and which was presented to financial markets in London in March 2017.
Previously, Cosma was the executive vice president of digital transformation & technology at Snam, dealing with three business areas: traditional ICT, digital transformation, and innovation. Before taking this position, Cosma was the chief of staff for Snam's chief executive officer and led the lean program, which involved the entire group and aimed to simplify processes.
Before joining Snam, Cosma Panzacchi was the senior research analyst (director) on the European Utilities Sector for Bernstein, the research division of AllianceBernstein (the global asset management company with ~$460bn AUM). Previously, Cosma was a junior partner at McKinsey & Company, with extensive cross-industry and multinational experience. He focused on serving clients in the energy (spanning Electric Power, Gas, Oil) and industrial sectors mainly on strategic and operational projects. Thanks to his expertise, Cosma was a member of the European Leadership of two McKinsey Practices: Electric Power & Natural Gas and Oil & Gas.
Cosma holds a MBA from the Stanford Graduate School of Business (where he was leader of the Media Club and the European Club and NOVA School Leader). He earned a MSc. in economics (Laurea) from the University of Pisa and a Licence (Diploma di Licenza) from the Scuola Superiore Sant'Anna di Pisa, both cum laude.
Related experts
Learn more about the Global Energy Center