As the global community continues to grapple with the coronavirus (COVID-19), the Atlantic Council is open for business. Our business, meetings, and events, however, are occurring virtually. For more information, please read an update from our President and CEO.
Event Recap
The Atlantic Council Global Energy Center hosted another installment of EnergySource Innovation Stream on Friday, August 7. The event featured Elizabeth Fretheim, head of business development at Nikola Motor Company. Randolph Bell, director of the Atlantic Council Global Energy Center and Morningstar chair for global energy security, offered introductory remarks and moderated the discussion. Fretheim's presentation covered Nikola's hydrogen-powered semi-trucks and market opportunities for hydrogen trucking.
Fretheim began with an overview of Nikola's operations. The company hopes to resolve the "chicken and egg" dilemma for hydrogen vehicles, in which infrastructure and vehicle producers debate whether infrastructure or vehicles should be produced first to improve prospects for commercialization. Nikola is constructing a wide range of hydrogen vehicles but focuses primarily on producing hydrogen trucks. The company has designed two types of trucks for market: one that uses a battery electric system and one that uses a hydrogen fuel cell. Nikola's fuel stations will use hydrolysis to convert water to hydrogen onsite and will ideally use onsite renewable energy to power these operations. Fretheim noted that renewable-powered electrolysis would help Nikola reach its goal of becoming a zero-emission company. To lower customer risk, Nikola plans to use a bundled lease model, in which the company charges for the vehicle, fuel, and maintenance on a per-mile basis. Fretheim shared that Nikola plans to deploy the battery electric semi-truck in the US by 2021.
The audience question and answer portion of the presentation focused on planned markets for deployment, the importance of incentives, and the business impact of innovation. Fretheim shared that existing incentives for zero emission vehicles in California and New York, as well as a fifteen-state memorandum of understanding for zero-emission trucking demonstrates growing interest across the country. California will likely have the first public fueling station as Nikola's first customer, Anheuser-Busch, is based there. Incentives, according to Fretheim, are important because of the high capital cost of Nikola's trucks, but the company ultimately aims to leverage efficiency gains to compete with fossil fuels. Fretheim concluded by explaining that Nikola's entire package is highly innovative; in particular, the systems and controls created for the trucks will drive further advancements in hydrogen generation and deployment of hydrogen vehicles in the trucking industry.
Featuring

Elizabeth Fretheim is the head of business development for Nikola Motor Company where she works with fleets to help them transition to a zero-emission future with hydrogen fuel cell and battery electric vehicles. Prior to Nikola, Elizabeth was the senior director of sustainability for Walmart, where she led sustainability for the supply chain division with over two hundred distribution centers and the third-largest private trucking fleet in the United States. Before joining Walmart, Elizabeth lived in Calgary, Canada, where she worked in business development for technology, facility management, and power generation companies. Her experience spans the spectrum of operational sustainability including alternative energy, efficiency, autonomous vehicles, building design and technologies, packaging, water, waste and recycling, and supplier engagement.
Elizabeth lead Walmart's achievement of doubling their fleet efficiency from 2005 to 2015 which saved the company $1 billion annually and for which they won Green Fleet of the Year in 2017. In 2016, she was one of Fleet Owner Magazine's Dozen Outstanding Women in Trucking and in one of three finalists for the 2nd Annual Distinguished Women in Logistics award. Elizabeth has a Bachelor of Commerce from the University of Calgary and gained an interest and appreciation for sustainability through her work with Indigenous peoples in the remote Northern regions of Canada.
Related experts
Learn more about the Global Energy Center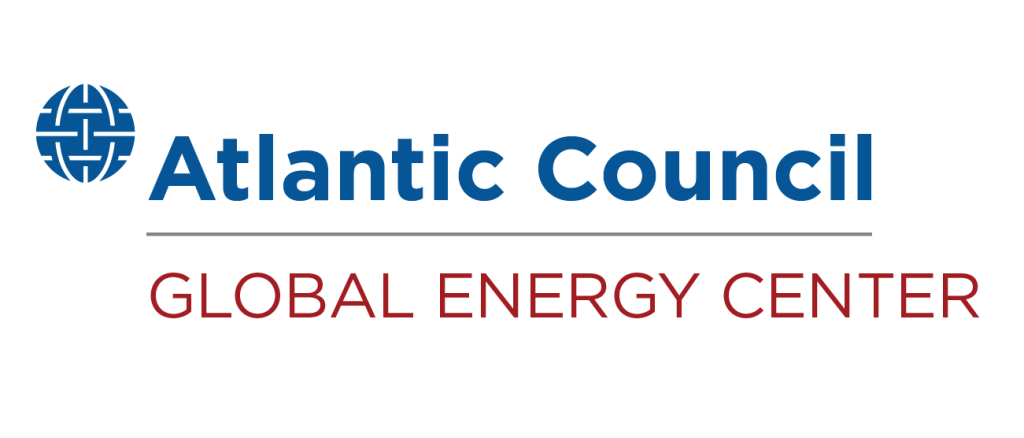 The Global Energy Center develops and promotes pragmatic and nonpartisan policy solutions designed to advance global energy security, enhance economic opportunity, and accelerate pathways to net-zero emissions.