As the global community continues to grapple with the coronavirus (COVID-19), the Atlantic Council is open for business. Our business, meetings, and events, however, are occurring virtually. For more information, please read an update from our President and CEO.
Please join the Atlantic Council Global Energy Center for the next episode of EnergySource: Innovation Stream. The series highlights new energy technologies with the potential to reshape the global energy system through discussions with companies and individuals working diligently to bring those innovations to market at scale. On Friday, October 30, from 10:00 – 10:30 a.m. EDT, the Global Energy Center will host Michelle Brechtelsbauer, director of stakeholder relations at the Energy Impact Center, who will discuss how OPEN100 provides open-source information intended to streamline the nuclear power plant design and licensing process.
Launched in February 2020, OPEN100 provides an open-source power plant design and supporting information for a standardized 100 MWe pressurized water reactor, including engineering schematics, construction, and detailed economic analysis. Ms. Brechtelsbauer will explain how the platform is detailed enough for any utility to begin early site studies with and abstract enough to allow for site-specific engineering details to be added. The free and publicly accessible nature of the OPEN100 platform is modeled after the real estate industry, where scalability and business success is driven by efficient project management and does not rely on proprietary technology.
Please join this conversation via the web application Zoom, which is accessible through your web browser, the Zoom desktop or mobile app, and by phone. If you wish to join the question and answer period, you must join by app or web. You must register to receive further information on how to join the virtual audience.
Featuring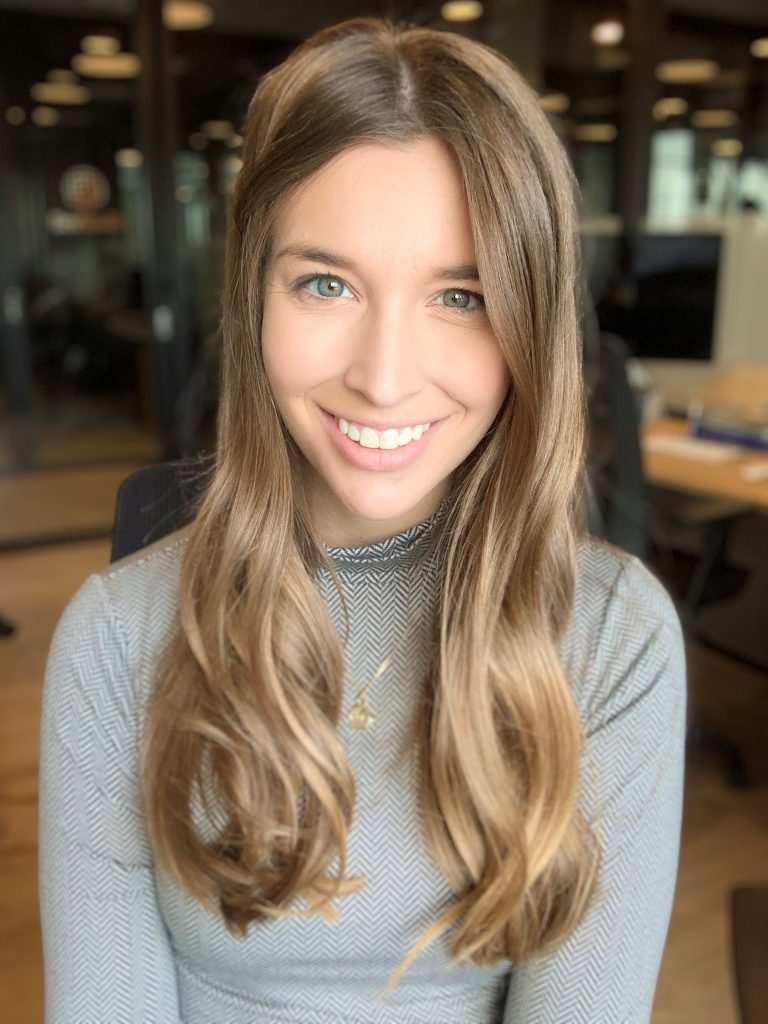 Michelle Brechtelsbauer director, stakeholder relations Energy Impact Center
Michelle Brechtelsbauer is director of stakeholder relations at the Energy Impact Center (EIC), a Washington DC-based research institute focused on nuclear energy deployment as a means to decarbonize global energy production and increase access to clean, affordable power. Within this role, Michelle is the head of partnerships for the OPEN100 Project, the world's first open-source platform for the design of a small nuclear power plant. Michelle also coordinates EIC's strategic initiatives, including the Nuclear Energy Grand Challenge, aimed at spurring innovation around nuclear power's greatest deployment challenges. Throughout her career, Michelle has leveraged her background in engineering and science policy to accelerate the deployment of carbon-negative energy technologies. Prior to joining EIC, Michelle worked as a policy analyst, coordinating science, energy, and environmental policy across US Federal Agencies through the White House Office of Science Technology Policy (OSTP), and later the Science and Technology Policy Institute (STPI). Michelle is currently a Women Leaders in Energy Fellow with the Atlantic Council's Global Energy Center. She previously held fellowships with the MIT Energy Initiative, MIT Climate CoLab, and the University of Michigan Graham Sustainability Institute. Michelle received her Masters in Public Policy from the University of Michigan and a BS in Chemical Engineering from the University of Alabama.
Related experts
Learn more about the Global Energy Center