As the global community continues to grapple with the coronavirus (COVID-19), the Atlantic Council is open for business. Our business, meetings, and events, however, are occurring virtually. For more information, please read an update from our President and CEO.
Event recap
On August 27, 2020, the Atlantic Council Global Energy Center hosted Dr. Robert Do, president and chief executive officer of SGH2, as part of EnergySource InnovationStream, an online series that highlights new energy technologies with the potential to reshape the global energy system. Dr. Do delivered a presentation on green hydrogen production via biomass gasification and discussed his company's plans to develop the world's largest green hydrogen production facility in Lancaster, California. Randolph Bell, director of the Atlantic Council Global Energy Center and Morningstar chair for global energy security, provided introductory remarks and moderated the discussion.
Dr. Do began the presentation with a brief overview of Solena Plasma Enhanced Gasification (SPEG) technology, which allows SGH2 to produce high-quality synthesis gas using recycled waste as a feedstock. SGH2 aims to use its SPEG proprietary technology to produce green hydrogen at a lower production cost and with fewer emissions than green hydrogen produced through electrolysis. SPEG integrates plasma torches–devices originally developed by NASA to test heat shields used for spaceships– into a fixed bed gasifier to achieve temperatures high enough to depolymerize biomass, including biogenic recycled waste such as mixed papers, plastics, and car tires. The resulting gas undergoes a thorough scrubbing and purification process to produce a rich synthesis gas free of tar, soot, heavy metals, and acid gases. Dr. Do hopes that SPEG will generate a viable source of green energy to replace fossil fuels while minimizing carbon emissions through a circular economy. By utilizing methane-producing waste as a feedstock, SPEG will displace 23-31 tons of carbon dioxide per ton of hydrogen produced and will be considered a negative-emissions technology. SGH2's Lancaster, California facility is projected to produce 11,000 kilograms (kg) of green hydrogen per day.
Dr. Do underscored SPEG's ability to produce hydrogen with greater reliability and at a larger scale than electrolysis. SPEG technology optimizes green hydrogen production by reducing land use and dependence on intermittent renewable energy sources. Electrolysis requires hundreds of acres of solar panels and wind turbines –which only function under specific weather conditions– to generate sufficient electricity to produce 1 kg of hydrogen. Dr. Do reasoned that the unreliability and high maintenance costs associated with solar and wind energy results in high green hydrogen production costs for electrolysis at $10-13 per kg. Green hydrogen produced by SPEG costs $2 per kg, which allows SGH2 to produce green hydrogen competitively with gray hydrogen produced through the reformation of natural gas and brown hydrogen generated from the gasification of coal and petroleum coke.

The audience question and answer session focused on the specifics of SPEG technology and SGH2's business model. Dr. Do explained that SGH2 repurposes gasification byproducts by reacting carbon monoxide with water vapor to form hydrogen and biogenic carbon dioxide, which can then be captured and sold. The plasma torches integrated into SPEG technology ensure energy efficiency by enhancing the heat naturally produced by gasification, ultimately requiring a lower energy input than electrolysis. As for SGH2's business model, the company operates under a build-own-operate structure and belongs to a consortium that includes Fluor, Munich RE, Stork, Edge Greentech, and Cater Communications. According to Dr. Do, collaboration with strategic partners allows SGH2 to provide investors with a complete performance guarantee. SGH2 helps cities to dispose of plastic waste, and in doing so, accepts biogenic feedstock free of charge. By capturing carbon dioxide generated from the gasification of plastic, SGH2's hydrogen production process remains emissions free.
Featuring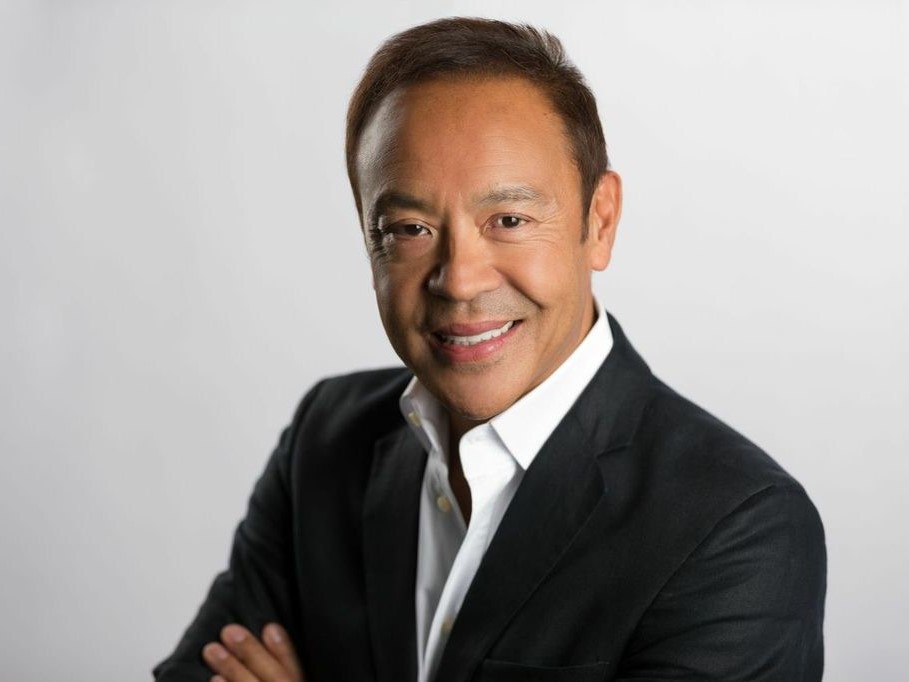 Dr. Robert Do is the president and chief executive officer of SGH2. He is the author and inventor of Solena Group's proprietary technology. With graduate degrees in Physics and Medicine from Georgetown University, as well as the Executive MBA program at Harvard University, Dr. Do has over thirty years of experience and expertise as an entrepreneur, scientist, and executive. Dr. Do is responsible for the overall strategy, technology offering, and management of SGH2.   
As chief executive, Dr. Do has led the growth of Solena Group into a multinational company. He has worked with airlines, waste management companies, government agencies, and municipalities around the world, including in the United States, United Kingdom, Turkey, Russia, Ukraine, Germany, Sweden, Norway, Denmark, Finland, France, Italy, Spain, Portugal, Indonesia, Malaysia, China, Hong Kong, Singapore, Thailand, Brazil and Mexico.  He is co-chair of the American Council on Renewable Energy Transportation Initiative and a member of the National Council for Science and Environment and the American Medical Association.
Related experts
Learn more about the Global Energy Center