Ukrainian forces' stunning ability to resist Russia's full-scale invasion has transformed the potential future of both Ukraine and Russia itself. The Kremlin's large invasion in February of 2022 has left Russia more diplomatically and economically isolated than ever before, while the failure of the invasion to achieve Putin's maximalist objectives has led to tensions in Moscow.
Cracks in the once tightly controlled edifice of the Putin regime are growing. Wagner Group leader Yevgeny Prigozhin has stepped up rhetorical attacks on Kremlin leadership and Russian security services have struggled to repel a spate of recent attacks on Russian soil. Political repression at home forced Russian opposition groups abroad, reinvigorating initiatives that aim to shape a post-Putin Russia.
The West has adapted its approach to Russia's naked imperial ambition, moving to strengthen NATO, wean itself off Russian oil and gas, and broaden sanctions against the Kremlin and its proxies. Rather than "parking Russia" to focus on China, the White House now more clearly understands the threat of Russian aggression today and possibly for the long term. The strength of American policy on Russia can help shape the outcome of the war and set the stage for postwar relations with Russia that better serve the interests of the US and its partners.
Has Putin's regime been fundamentally weakened by Russia's failures in Ukraine? What might happen in Russia if or when Ukraine wins this war? How should the West engage with Russia, given Moscow's diplomatic and economic isolation? How should Washington construct a Russia policy that better suits American interests? What future scenarios are possible for Russia? The Atlantic Council's Eurasia Center and the Open Minds Institute gather a panel of experts to discuss.
Speakers
Radjana Dugar-DePonte
Representative in the USA
Democratic Movement "Buryad-Mongol Erkheten;"
Secretary of the Executive Committee
Free Nations League
Yevhen Hlibovytsky
Partner
Pro Mova
Dylan Myles-Primakoff
Nonresident Senior Fellow, Eurasia Center
Atlantic Council;
Senior Program Manager
National Endowment for Democracy
Amb. Stephen Sestanovich
George F. Kennan Senior Fellow for Russian and Eurasian Studies
Council on Foreign Relations;
Kathryn and Shelby Cullom Davis Professor of International Diplomacy
Columbia University
Moderated by
---
This event will not feature an in-person audience. You will be able to join via desktop or mobile app, through your web browser, or by phone. To join the question and answer period, you must join by app or web.

Register above for details on joining the virtual audience.
---
Follow us on social media
and support our work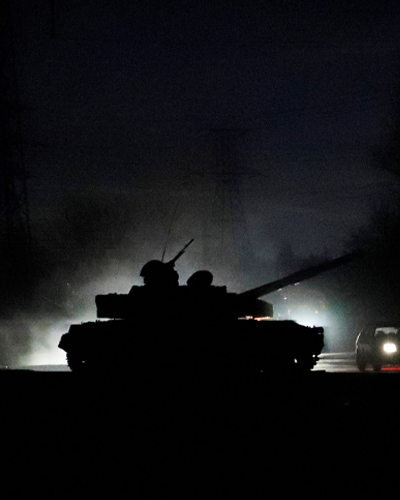 Europe in crisis
War in Ukraine
In February 2022, Moscow launched an all-out invasion of Ukraine after a months-long military build-up, threatening the country's sovereignty and its future. This existential moment for the country follows the 2014 Maidan revolution, a nexus for Ukraine's Europe-focused foreign policy and reform efforts. The ensuing Russian invasion and occupation of Crimea, aggression in Ukraine's east, and Kremlin disinformation efforts, cast a shadow over Ukraine's independence.


The Eurasia Center's mission is to enhance transatlantic cooperation in promoting policies that strengthen stability, democratic values, and prosperity in Eurasia, from Eastern Europe in the West to the Caucasus, Russia, and Central Asia in the East.