Ukraine began its long-anticipated counteroffensive in early June. Ukrainian forces have been striking at many points along the 1200-kilometer active front probing for weak spots in the fortifications that Moscow has had months to build. While the fighting has been constant, the forces involved have been small. Kyiv has claimed advances in Ukrainian villages in the south and east and continues to strike behind Russian lines.
Yet reports of Ukrainian advances have also been marked by images of hit tanks and armored vehicles stopped in their tracks. Moscow claims that all Ukrainian gains have stopped short of their defensive positions.
The destruction of the Nova Kakhovka dam created a humanitarian and ecological disaster, but also may have an impact on the battlespace in the south, making it harder for Ukraine to advance, at least in the short term.
What is the current state on the battlefield? What might be expected next? To what extent has Russia learned lessons from Ukraine's successful counter offensive last year and how is Ukraine reacting to the developments thus far? What can the West do to further support Ukraine as it seeks to liberate all of its territory?
Please join us for an in-depth look at the state of play as the counteroffensive moves into higher gear.
Speakers
General (ret.) Phil Breedlove
Former Supreme Allied Commander Europe
Debra Cagan
Senior Advisor, Eurasia Center
Atlantic Council
Konstantin von Eggert
Columnist
Deutsche Welle Russian Service
Minister Kostyantyn Gryshchenko
Former Minister of Foreign Affairs of Ukraine
Ambassador William B. Taylor
Former US Ambassador to Ukraine;
Vice President, Russia and Europe
United States Institute of Peace
Moderated by
---
This event will not feature an in-person audience. You will be able to join via desktop or mobile app, through your web browser, or by phone. To join the question and answer period, you must join by app or web.

Register above for details on joining the virtual audience.
---
Follow us on social media
and support our work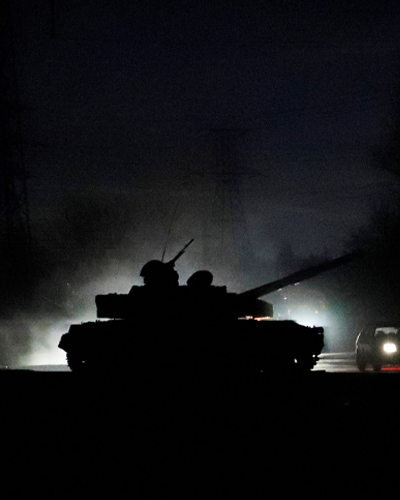 Europe in crisis
War in Ukraine
In February 2022, Moscow launched an all-out invasion of Ukraine after a months-long military build-up, threatening the country's sovereignty and its future. This existential moment for the country follows the 2014 Maidan revolution, a nexus for Ukraine's Europe-focused foreign policy and reform efforts. The ensuing Russian invasion and occupation of Crimea, aggression in Ukraine's east, and Kremlin disinformation efforts, cast a shadow over Ukraine's independence.


The Eurasia Center's mission is to enhance transatlantic cooperation in promoting policies that strengthen stability, democratic values, and prosperity in Eurasia, from Eastern Europe in the West to the Caucasus, Russia, and Central Asia in the East.