As the global community continues to grapple with the coronavirus (COVID-19), the Atlantic Council is open for business. Our business, meetings, and events, however, are occurring virtually. For more information, please read an update from our President and CEO.
Iran's regional policies are widely considered to be the product of a number of competing priorities centered around the ideology of Iran's Islamic revolution and the perception of threats to the regime from external interests. As a result, Iran supports and supplies a range of armed non-state actors in support of its foreign policy objectives.
The extent and impact of the security threats have been established in the recently released report by the Atlantic Council, "A Guide to Illicit Iranian Weapons Transfers: The Bahrain File," authored by Mr. Tim Michetti. The report highlights the necessity of developing transparent monitoring systems in the Gulf region for stopping illicit weapons transfers.
The Atlantic Council and the Bussola Institute are delighted to welcome Ms. Rasha Al Joundy, senior researcher for Gulf affairs at the b'huth – Dubai Public Policy Research Centre, Dr. Richard Burchill, senior research fellow at the Bussola Institute, and Mr. Tim Michetti, investigative researcher on illicit weapons transfers, for a conversation on Thursday, April 8, at 10:00 a.m. ET. Secretary General of the Bussola Institute Mr. John Dennehy will moderate the discussion.
This webinar will examine what action can be taken to support regional and international measures to address the threats posed by illicit weapons transfers in the Gulf. As the US administration considers re-joining the Joint Comprehensive Plan of Action (JCPOA), a range of confidence-building measures will be necessary in the pursuit of regional cohesion. This webinar will explore how the EU can work with Gulf states in support of effective security measures for the region.
Related content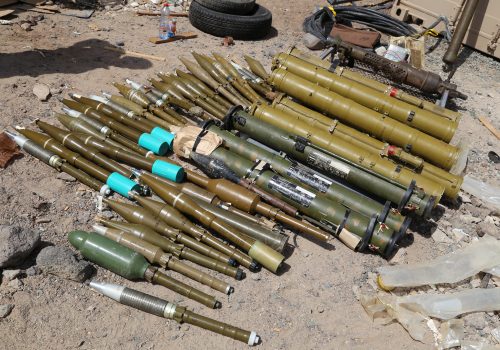 Tue, Dec 15, 2020
A new report by illicit weapon flows expert Tim Michetti offers a comprehensive, field-based case study on illicit Iranian weapon flows. The report is based on a confidential assessment of the materiel procurement networks of militants operating inside Bahrain.
In-Depth Research & Reports by Tim Michetti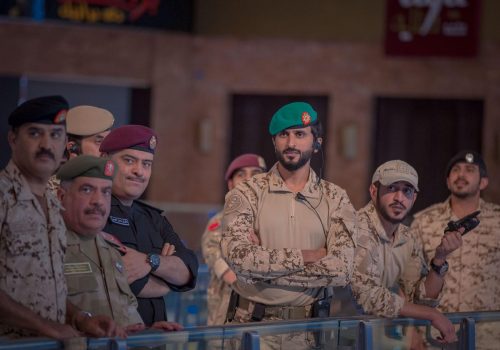 Tue, Oct 20, 2020
Thomas S. Warrick and Joze Pelayo present recommendations to improve and increase cooperation in civilian counterterrorism, law enforcement, border security, and aviation security between the United States and the Arab countries of the Gulf.
In-Depth Research & Reports by Thomas S. Warrick, Joze Pelayo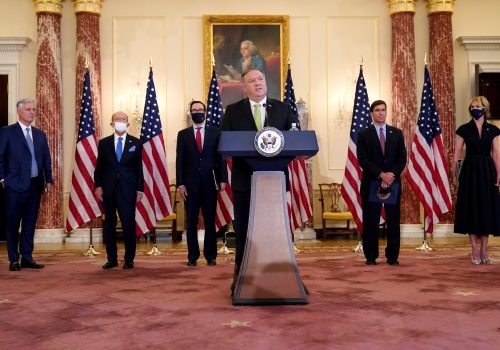 Wed, Sep 23, 2020
As seen from Europe, which has its own continuing embargo on arms transfers to Iran through 2023, the Trump administration will likely not insist on imposing its "parallel reality" on reluctant allies.
IranSource by Michel Duclos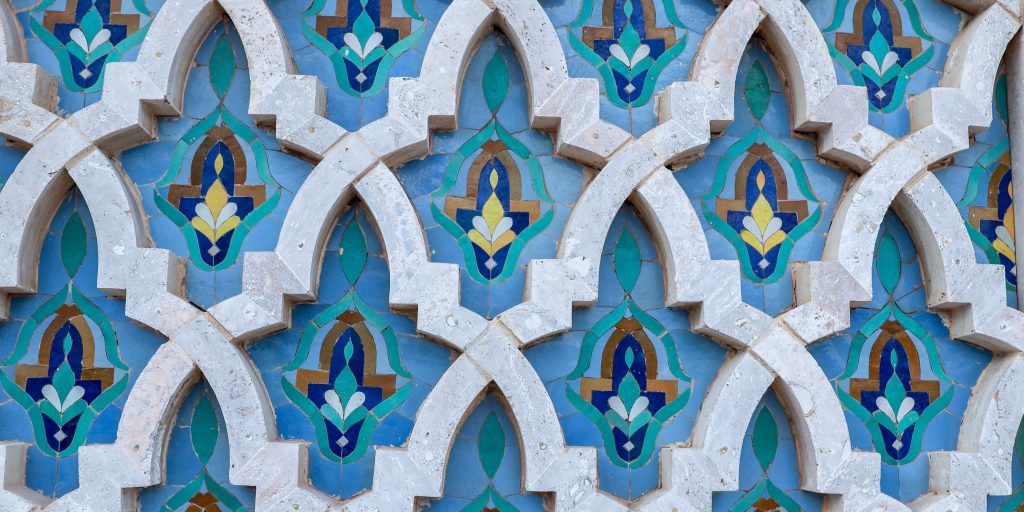 Working with allies and partners in Europe and the wider Middle East to protect US interests, build peace and security, and unlock the human potential of the region.