A guide to illicit Iranian weapon transfers: The Bahrain file
In-Depth Research & Reports by Tim Michetti
Summary
A new Atlantic Council report, "A Guide to Illicit Iranian Weapon Transfers: The Bahrain File," by illicit weapon flows expert Tim Michetti, offers a comprehensive, field-based case study on illicit Iranian weapon flows. This report is based on a confidential assessment of the materiel procurement networks of militants operating inside Bahrain. With analysis of over 250 images, Mr. Michetti clearly demonstrates that a majority of the conventional and unconventional materiel recovered in Bahrain entered the country as a result of illicit transfers that originated in Iran.
This report provides one of the most comprehensive, publicly available resources in identifying illicit arms transfers that are attributable to Iran. As such, it is a useful tool for anyone who would like to scrutinize allegations of Iranian military support to groups within the region, as well as peel back the veil of plausible deniability for attacks in the region.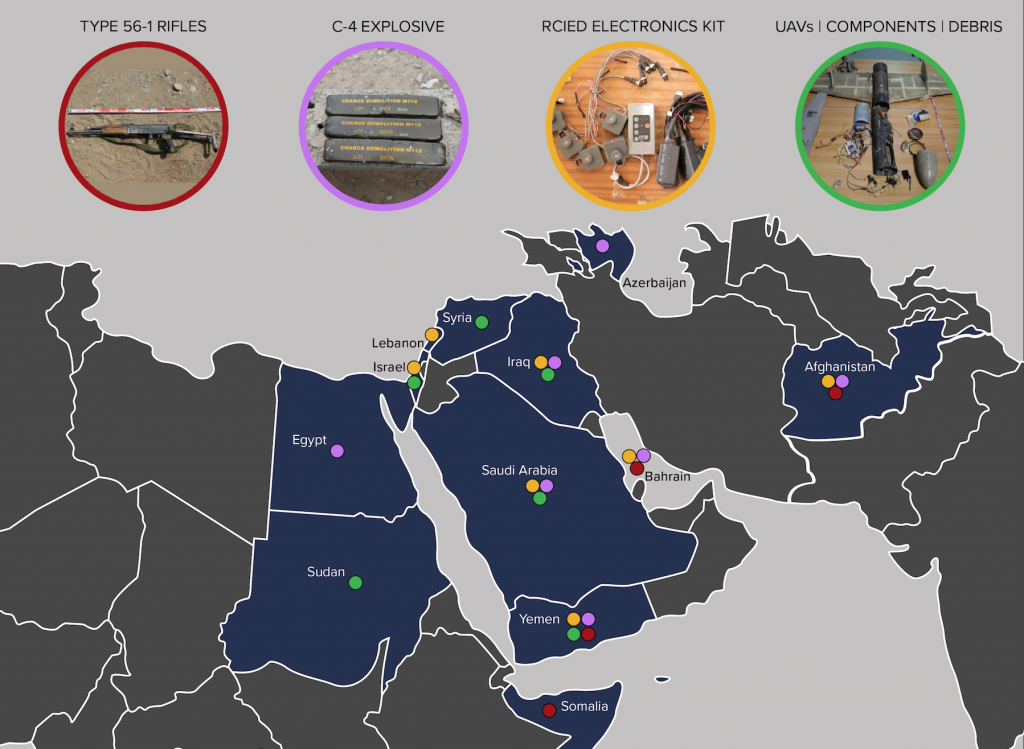 Recommendations
Based on these findings, Mr. Michetti outlines steps the international community should take to increase transparency and strengthen monitoring systems to deter illicit weapon transfers from any actor and encourage coordination to expedite the development and release of future findings, including:
Pressure Iran to accede and adhere to international instruments designed to mitigate the illicit proliferation and misuse of conventional materiel and dual-use components, such as the ICAO Convention on the Marking of Plastic Explosives, the Wassenaar Arrangement, and the UN Arms Trade Treaty.

Ensure the UN Panel system is properly funded, with specialized technical assistance made available upon request, and dedicate a portion of foreign aid budgets toward supporting independent weapon investigation and arms control research organizations.

Standardize third-party verification of illicit materiel recovered from non-state armed actors by facilitating access for UN Panels and independent weapon investigation organizations.

Establish regional and international mechanisms to promote the equitable exchange of information among interested governments with access to different aspects of the illicit arms trade.
Watch the event
Related content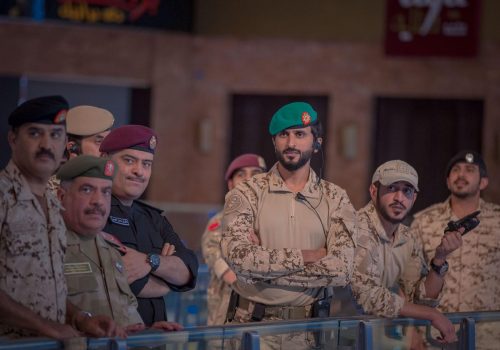 Tue, Oct 20, 2020
Thomas S. Warrick and Joze Pelayo present recommendations to improve and increase cooperation in civilian counterterrorism, law enforcement, border security, and aviation security between the United States and the Arab countries of the Gulf.
In-Depth Research & Reports by Thomas S. Warrick, Joze Pelayo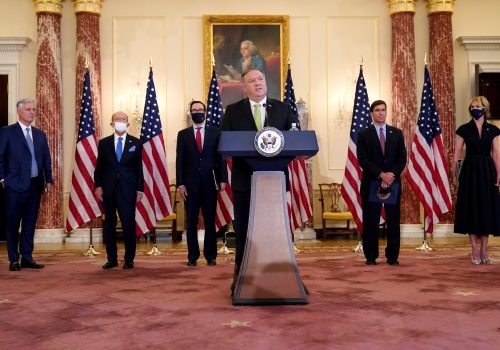 Wed, Sep 23, 2020
As seen from Europe, which has its own continuing embargo on arms transfers to Iran through 2023, the Trump administration will likely not insist on imposing its "parallel reality" on reluctant allies.
IranSource by Michel Duclos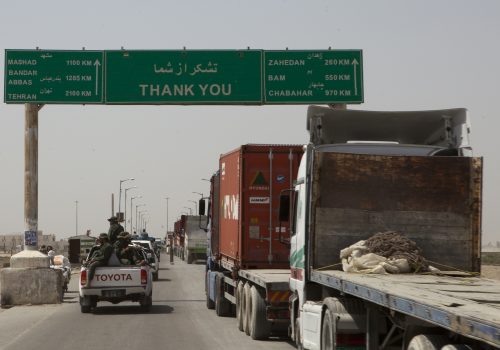 Wed, Jul 15, 2020
Authored in-house and advised upon by senior fellows Ambassador James B. Cunningham, Ambassador Omar Samad, Marika Theros, Javid Ahmad, and Fatemeh Aman, this report explores illicit networks in Afghanistan in the context of peacebuilding, democratic consolidation, and enhancing state capacity. It concludes by outlining several specific policy recommendations that will be necessary to combat the illicit networks in a manner that supports the durability of the ongoing peace process in Afghanistan and the continued consolidation of its fragile democratic institutions.
In-Depth Research & Reports by Harris Samad and Fatima Salman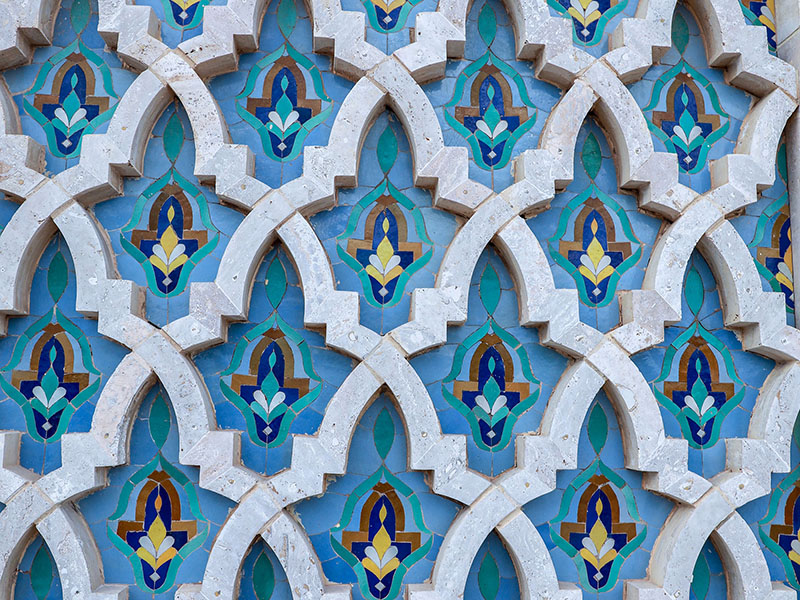 Sign up for all the latest updates!
Sign up for the MENASource newsletter, highlighting pieces that follow democratic transitions and economic changes throughout the region.