International support for Ukraine has been historic with people around the world rallying for the country as it defends itself from Russia's invaders. Despite significant mobilization of relief organizations and manpower to deliver humanitarian aid to the Ukrainians who need it most, some of the aid is not being delivered—medical supplies especially are getting stuck in transit or in storehouses outside of Ukraine.
What can be done to unlock critical humanitarian aid and move it quickly to where it needs to go in Ukraine? Are there key mistakes being made by well-intentioned donors that can be corrected? How can suffering populations in devastated places like Mariupol be helped?
Melinda Haring, deputy director of the Atlantic Council's Eurasia Center, moderates a conversation with Michael Bociurkiw, nonresident senior fellow at the Atlantic Council's Eurasia Center, Hlib Shamal, co-founder and head of IT for Spivdiia, Andrey Stavnitser, founder of Help Ukraine Center, and Olga Stefanishyna, deputy prime minister of Ukraine for European and Euro-Atlantic Integration.
---
This event will not feature an in-person audience. You will be able to join via desktop or mobile app, through your web browser, or by phone. To join the question and answer period, you must join by app or web.

Register below for details on joining the virtual audience.
---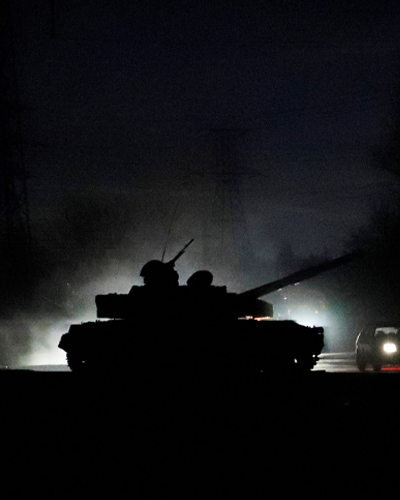 Europe in crisis
War in Ukraine
In February 2022, Moscow launched an all-out invasion of Ukraine after a months-long military build-up, threatening the country's sovereignty and its future. This existential moment for the country follows the 2014 Maidan revolution, a nexus for Ukraine's Europe-focused foreign policy and reform efforts. The ensuing Russian invasion and occupation of Crimea, aggression in Ukraine's east, and Kremlin disinformation efforts, cast a shadow over Ukraine's independence.