Financial markets, industry and regulation have become the front lines of foreign policy. The Atlantic Council's new Economic Statecraft Initiative leverages deep sectoral expertise in sanctions, trade, investment, and finance to examine how America and its partners navigate policies based less on strategies than fine print, and how governments can work arm-in-arm with the private sector.
Join the Atlantic Council on Wednesday, December 1 for a morning of conversation with White House leadership, industry executives, and leading academics and journalists on issues ranging from US-EU regulatory cooperation on China and the future of combatting illicit finance, to how the US frames national policy when economics—not traditional security—plays the most important role.
Agenda
Time
Session name
9:00 am – 9:15 am
Opening remarks

FEATURING
Fred Kempe, President and CEO, Atlantic Council
Julia Friedlander, C. Boyden Gray Senior Fellow and Director, Economic Statecraft Initiative, Atlantic Council
9:15 am – 10:25 am
Panel 1: How can the US and EU better align financial, economic, and regulatory tools when managing their relationship with China?

FOREWORD
C. Boyden Gray, Founding Partner of Boyden Gray & Associates; Former U.S. Ambassador to the European Union

PAPER PRESENTATION
Agatha Kratz, Associate Director, Rhodium Group

PANELISTS
Kim Jørgensen, Head of Cabinet for Margrethe Vestager, Executive Vice-President for A Europe Fit for the Digital Age and Competition, European Commission
Penny Naas, President, International Public Affairs and Sustainability, UPS
Jörg Wuttke, President, EU Chamber of Commerce in China

MODERATED BY
Ana Swanson, The New York Times
10:50 am – 11:15 am
Fireside Chat: Financial transparency as a national security priority

FEATURING
Dr. Marcus Pleyer, President, Financial Action Task Force
11:15 am – 12:30 pm
Panel 2: How does the US deploy economic statecraft within its national security framework?

PAPER PRESENTATION
Carla Norrlöf, Associate Professor of Political Science, University of Toronto; Non-resident senior fellow, Atlantic Council

PANELISTS
Caroline Atkinson, former Deputy National Security Advisor, The White House
David Baldwin, Senior Political Scientist, Princeton School of Public and International Affairs
Sameera Fazili, Deputy Director, National Economic Council, The White House

MODERATED BY
Vivian Salama, Wall Street Journal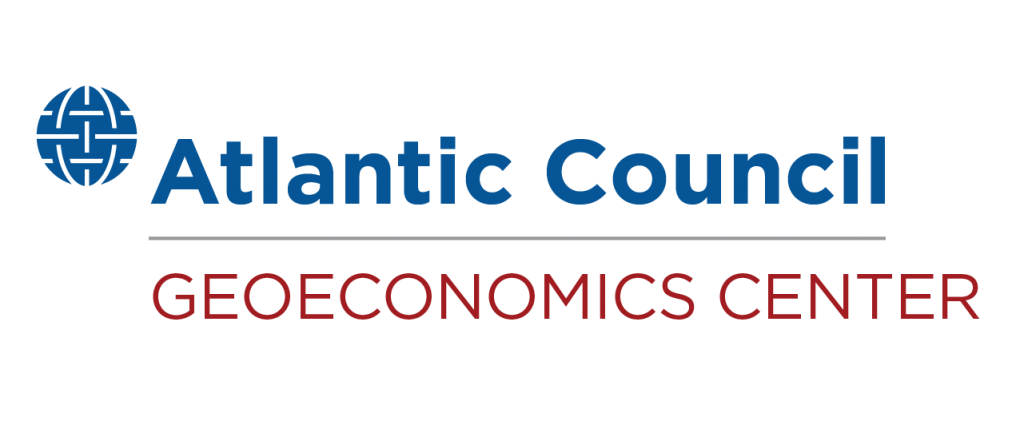 At the intersection of economics, finance, and foreign policy, the GeoEconomics Center is a translation hub with the goal of helping shape a better global economic future.