Please join the Atlantic Council Global Energy Center on June 28th, from 2:00 – 3:00 p.m. EDT for a virtual discussion on the role of oil and gas companies in a net-zero world, featuring remarks from Al Cook, Executive Vice President, Exploration & Production International, Equinor, joined in discussion by Juliana Garaizar, Vice President of Innovation, Greentown Labs, and Greg Sharenow, Portfolio Manager, Real Assets, PIMCO, and moderated by Helima Croft, Managing and Global Head of Commodity Strategy, RBC Capital Markets.
The oil and gas industry remains a critical part of the energy system, and will continue to do so as governments, industries, and individuals push for decarbonization and emissions reductions. Yet as ambitions around the world to reach net-zero emissions by 2050 grow, innovative business models, new technologies, and a sharp assessment of the investment landscape are crucial for oil and gas companies to not just realize their own net-zero targets, but also to meet the opportunities and challenges of a rapidly decarbonizing energy system.
Please join this conversation via the web application Zoom, which is accessible through your web browser, the Zoom desktop or mobile app, and by phone. If you wish to join the question and answer period, you must join by app or web. Register below to receive further information on how to join the virtual audience.
Agenda
Opening remarks by
Amb. Richard Morningstar
Founding Chairman, Global Energy Center
Atlantic Council
Keynote address by
Al Cook
Executive Vice President, Exploration & Production International
Equinor
A conversation with
Al Cook
Executive Vice President, Exploration & Production International
Equinor
Juliana Garaizar
Vice President of Innovation
Greentown Labs
Greg Sharenow
Portfolio Manager, Real Assets
PIMCO
Moderated by
Helima Croft
Managing and Global Head of Commodity Strategy
RBC Capital Markets
Related content

Thu, Jan 9, 2020
Many oil and gas companies have recognized the need to decarbonize the energy system to avoid the impacts of climate change. Initial industry efforts to play a role in the energy transition show sincerity and promise. Yet the urgent need for more oil and gas production for the foreseeable future suggests that a comprehensive framework for the oil and gas industry to support a low-carbon future while simultaneously ensuring the world has enough energy to meet development and economic growth goals has yet to be fully developed. What role can the oil and gas industry play lead the way to an energy-rich, globally prosperous, low-carbon future?
Global Energy Forum by Robert J. Johnston, Reed Blakemore, Randolph Bell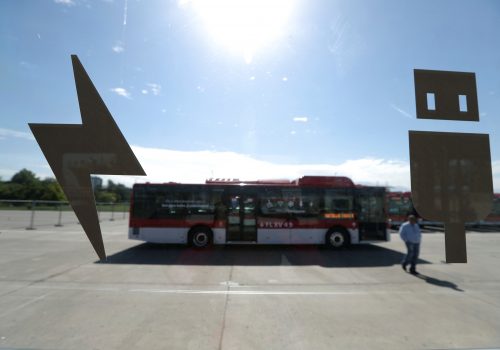 Thu, Jun 10, 2021
A peak in global oil demand would have significant geopolitical and geoeconomic consequences for oil-producing and importing states alike. And while oil resources have afforded leverage to producing nations, many of these countries have not diversified their economies and remain highly dependent on oil revenue for economic and national stability.
Report by Robert J. Johnston