On Tuesday, February 21, 2023, the Atlantic Council's Africa Center and the Policy Center for the New South, in collaboration with the Atlantic Council's Europe Center, hosted a twin report launch event for Russia's influence in Africa on the occasion of the first year of the Russian invasion of Ukraine. This research, co-authored by Sarah Daly and Abdelhak Bassou in English and French, contextualizes the Kremlin's objectives in Africa since its invasion of Ukraine in the broader history of Russia's operations on the continent, dating back to the Soviet Union. The event featured keynote remarks from Maj. Gen. Kenneth P. Ekman, Director of Strategy, Engagement, and Programs at US Africa Command, a conversation with authors, and a high-profile expert panel with Atlantic Council Senior fellows Dr. Michael Shurkin and Petr Tuma, Nataliya Bugayova, a Russia Fellow at the Institute for the Study of War, and Ovigwe Eguegu, a Policy Analyst at Development Reimagined. Chris Condon, a journalist at Bloomberg News, moderated the discussion, and he had just returned from the US Treasury Secretary Janet Yellen's recent Africa tour. The event was closed with keynote remarks by Atlantic Council Board Franklin D. Kramer, former US Assistant Secretary of Defense for International Security Affairs.
The war in Ukraine
With the invasion of Ukraine, Daly stated that Russia "revealed some vulnerabilities, both on the supply side and the demand side of their bilateral relationships." The "somewhat lackluster performance in Ukraine, in addition to the poor and problematic performance of their [private military corporations] in African counterterrorism operations," she said, "might dampen the desire of some African nations and leaders to seek those services in the first place."
Anti-Western sentiment may also drive closer alignment with Russia. "There were several African nations at the U. N. General Assembly, who refused to vote to condemn Russia's attack on Ukraine strictly because they did not want to align with the United States or the West," Bassou said.
Russia's influence in Africa
According to Bassou, "the military and security relationship between Russia and Africa is the core of Russia's influence in Africa." From a cost standpoint, Russian weapons supposedly are far less expensive to African countries than those coming from the United States or other Western nations," he said. However, the upcoming Russia-Africa Summit in St Petersburg may reveal whether "Russia still [enjoys] this past military recognition and admiration, considering its military defeats or lack of success in Ukraine."
West African countries are facing increasingly dire situations, including losing territory to insurgents and fracturing various state regimes. "If you look at what the military governments are saying, it is that [they] want to provide [the population] with security now," Eguegu said. According to Eguegu, this is the "context that needs to be addressed if [the West} is to really understand why there is such a revival of pro-Russian sentiment."
"The illegal and destructive activities conducted by Russian private military companies like the Wagner Group have undermined democracies, violated human rights, and extracted resources at the expense of their African hosts," Major General Eckman argued. Furthermore, he noted that the group has sponsored gray zone operations, for example, "strong disinformation campaigns," that have "denied African governments, and the societies they represent, the ability to make informed choices."
Russia's goals in Africa
According to Bugayova, "the Kremlin's investments in Africa, despite their limited scope, have always been strategic." The regime has been using "trying to use Africa to offset some of the limits of Russia's power," she observed. These operations involve "trying to get new revenue sources, [expanding] its military bases on cheap, and probably most important, [using] Africa in some of Russia's information operations to try to posture as a great power."
Given the recent spike in violence in the Sahel, Tuma argued that Mali "might be taken by Russia as a model and as a launchpad for further engagement" in the region. This stems from the perception that Russian operations are led by "opportunists," according to Tuma, who "are waiting for weak spots."
United States' responses to Russian influence
In the continent's international relations, "many African militaries have strong, longstanding defense relationships with a variety of nations," General Eckman noted. When these ties involve the United States' geopolitical competitors, for example, Russia and China, the United States Africa Command does "not want to force [its] African partners to make a choice," he said. "However, we do want them to be forewarned."
When it comes to strategic communication on the United States' engagement with Africa, and in the backdrop of recent cabinet-level trips to the continent, Shurkin observed that "the US government has figured out it is in its best interest in trying to compete with Russia and China, that perhaps the best thing they should do is not talk about Russia and China." Tuma built on this point by acknowledging that the West has failed to create a "counter-narrative" against "pro-Russian information" operations.
Recent failures of the Russian security apparatus, both in Ukraine and in African countries, "certainly [present] an opportunity for other providers of security assistance, including the US and other Western nations, to redouble their existing engagements in countries where security threats have not subsided," Daly said. Furthermore, since the United States "[shares] a lot of common goals with [its] African partners, including a desire for human security and economic prosperity," she said, "Russia's distraction in Ukraine provides even more opportunity to step in and perhaps fill gaps that may have been left or in some cases create by Russian engagement on the continent."
Alexandra Gorman is a young global professional at the Atlantic Council's Africa Center.
On the occasion of the one-year anniversary of the war in Ukraine, the Atlantic Council and Policy Center for the New South (PCNS), in cooperation with the Atlantic Council's Europe Center, will present their twin reports in English and French: "Russia's influence in Africa, a security perspective" by Sarah Daly and Abdelhak Bassou.
The outbreak of the war in Ukraine has placed a spotlight on Russia-Africa relations and subsequent implications on the global geopolitical stage. Seventeen African nations abstained in the March 2022 UN General Assembly vote to condemn Russia's unprovoked invasion of Ukraine. This vote, coupled with the growing influence of BRICS (chaired this year by South Africa), has sent a clear signal to the US and its allies that Russia is a strong competitor with deep-rooted and strategic ties on the African Continent.
With the withdrawal of French Barkhane and European Tabuka forces, the growing role of the mercenary Wagner group in the Sahel, a region hit by recent military coups in Mali and Burkina-Faso, marks a significant change in the region; meanwhile, the economic consequences of the war in Ukraine are worsening the humanitarian situation on the ground by increasing energy prices and ongoing food insecurity.
In the present state of the war between Russia and Ukraine, it is premature to assess the effect of such a war on military cooperation relations between Russia and Africa. Nevertheless, considering recent developments in this war, it is reasonable to anticipate several African questions on the sustainability of Afro-Russian cooperation in military matters.

Report excerpt
Yet Africa remains a crucial player in this new geopolitical order because of its natural resources and emerging business opportunities. Following the promising US-Africa Leaders Summit in December last year, a Russia-Africa Summit will occur after a four-year hiatus, and a BRICS Summit will also happen this year. What are Russia's goals in Africa? What are African expectations of this relationship? What will be the United States answer to Russian influence in Africa? What kind of cooperation should be set up with French and European allies?
Join us as we discuss the next steps in the new geopolitical order where Africa will be a significant player in geopolitics and security aspects on Tuesday, February 21 at 9:00am ET by registering below.
Opening remarks
Amb. Rama Yade, Senior Director, Atlantic Council's Africa Center
Karim El Aynaoui, President, Policy Center for the New South 

Dialogue with report authors 
Authors
Sarah Daly, Fellow, Atlantic Council's Africa Center
Abdelhak Bassou, Fellow, Policy Center for the New South 

Moderated by
Chris Condon, Journalist, Bloomberg News
Keynote speaker
Maj. Gen. Kenneth P. Ekman, Director of Strategy, Engagement, and Programs, US Africa Command
Expert discussion
Moderated by
Chris Condon, Journalist, Bloomberg News

Panelists
Nataliya Bugayova, Russia Fellow, Institute for the Study of War
Ovigwe Eguegu, Policy Analyst, Development Reimagined
Michael Shurkin, Senior Fellow, Atlantic Council's Africa Center
Petr Tuma, Senior Fellow, Atlantic Council's Europe Center

Closing remarks
Franklin D. Kramer, Atlantic Council Board Member, Former Assistant Secretary of Defense for International Security Affairs 
Report authors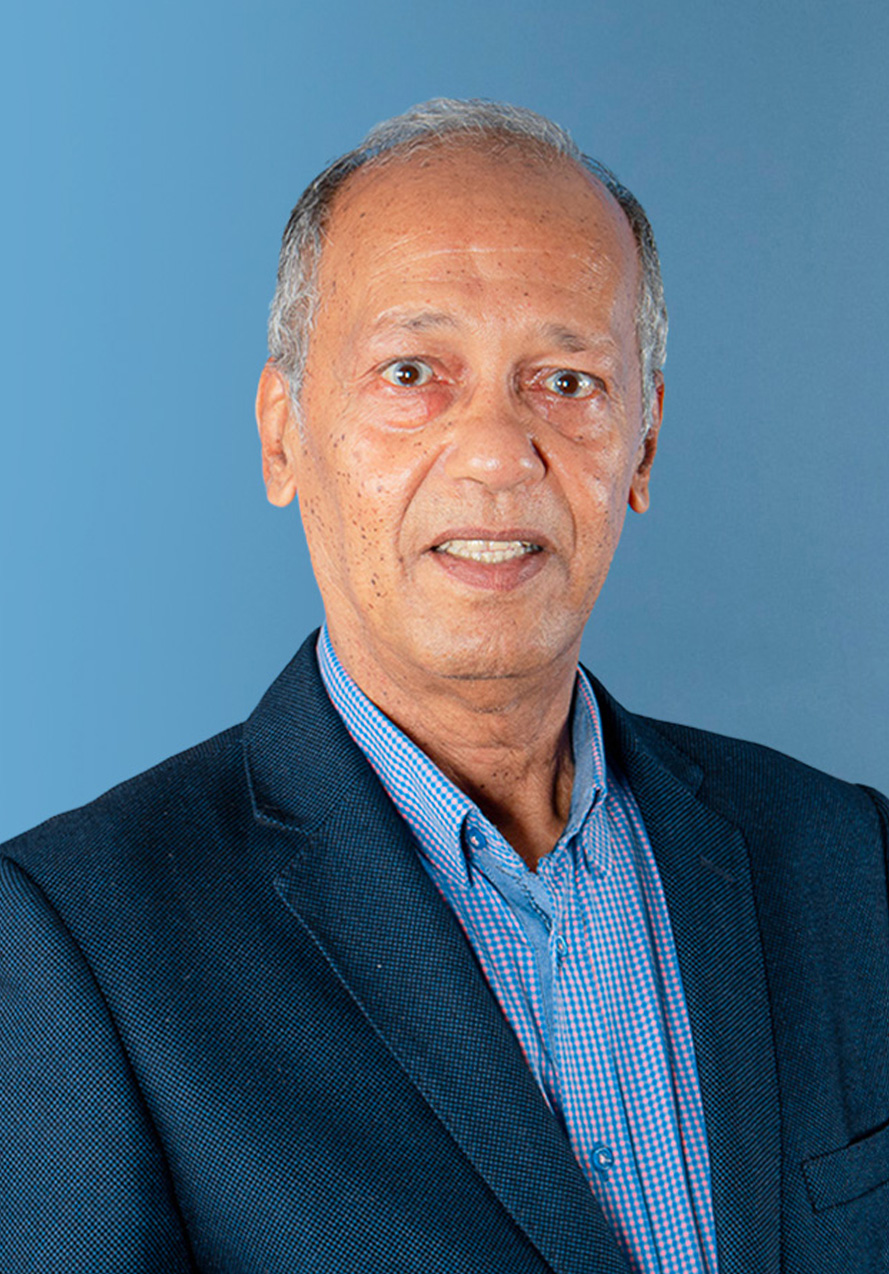 Abdelhak Bassou
Senior Fellow
Policy Center for the New South
Abdelhak Bassou is Senior Fellow at the Policy Center for the New South, Member of its Editorial & Research Oversight Steering Committee, and Affiliate Professor at the Faculty of Governance, Economic and Social Sciences (FGSES) of the Mohammed VI Polytechnic University (UM6P).
Specializing in security, strategy and defense studies, he previously occupied several offices within the Directorate General of the Moroccan National Security where he was Borders' Division Chief from 1978 to 1993. He was appointed Director of the Royal Institute of Police in 1998, before serving as the Chief of Regional Security in Errachidia from 1999 to 2003, and Sidi Kacem from 2003 to 2005. In 2006, he became Head of the Central General Intelligence until 2009. Bassou contributed to the output of several endeavors of international organizations including the Council of Arab Interior Ministers from 1986 to 1992, where he represented the Directorate General of National Security in various meetings.
Since 2018, Bassou has been directing and editing the collectively written annual report on Africa's geopolitics, originally titled 'Miroir d'Afrique' and published by the Policy Center for the New South. His works have been featured in numerous world-renowned think tanks and institutions, including a contribution in 'Towards EU-MENA Shared Prosperity' (Bruegel, 2017),  Evolving Human Security Challenges  in the Atlantic Space (Jean Monnet Network, 2019), and is also recurring author and participant in the HEC-PCNS Strategic Dialogues and its corresponding written volumes. 
Abdelhak Bassou holds a Master's Degree in Political Science and International Studies from the Faculty of Law, Economics and Social Sciences of Agdal in Rabat.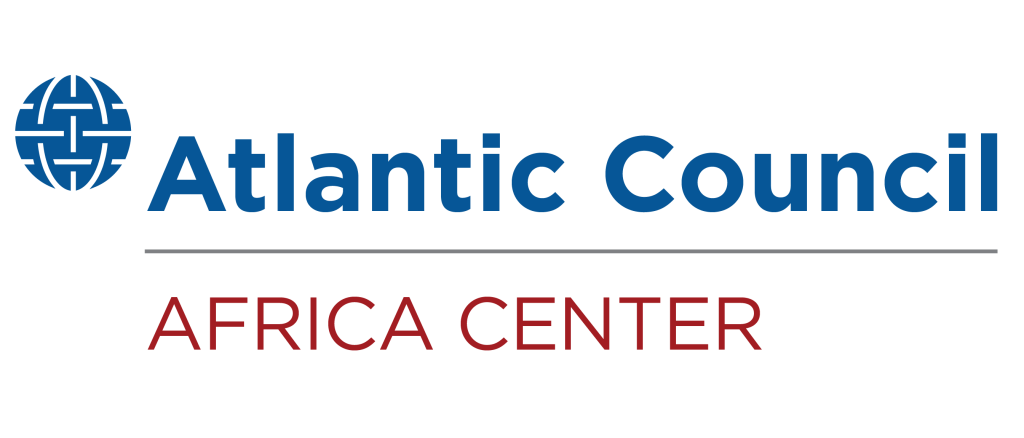 The Africa Center works to promote dynamic geopolitical partnerships with African states and to redirect US and European policy priorities toward strengthening security and bolstering economic growth and prosperity on the continent.