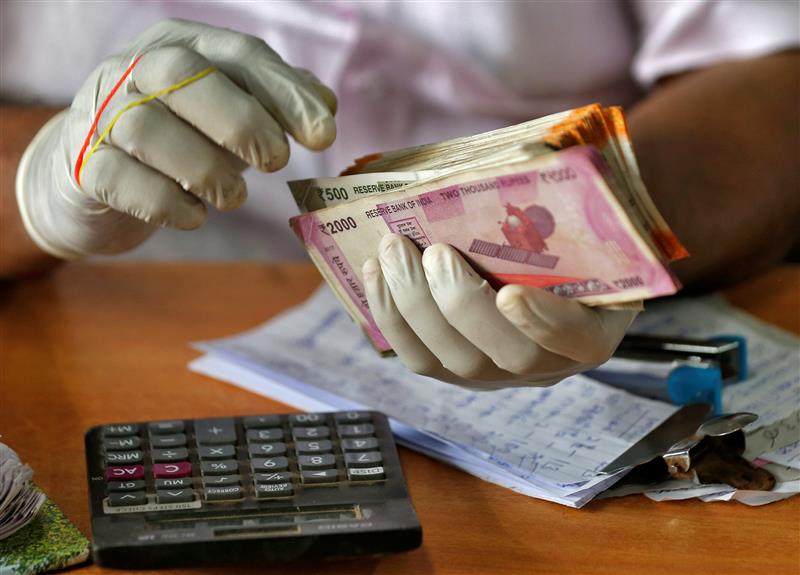 South Asia represents one of the largest and most diverse emerging markets in the world. However, the COVID-19 pandemic now represents a major threat to the region's growth and deepening influence on the global economy. Join the South Asia Center's Irfan Nooruddin, Uzair Younus, Dr. Ali Riaz, and the Centre for Policy Research's Yamini Aiyar for a timely and robust discussion on the long-term ramifications of COVID-19 on the regional South Asian economies.
Speakers
Irfan Nooruddin
Director
South Asia Center
Uzair Younus
Nonresident Senior Fellow
South Asia Center
Dr. Ali Riaz
Nonresident Senior Fellow
South Asia Center
Yamini Aiyar
President and Chief Executive
Centre for Policy Research
Please note that this is a virtual event on Zoom. Instructions for access will be emailed upon registration.
Related Content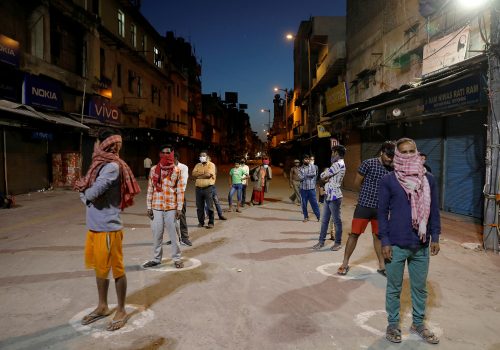 Tue, Mar 31, 2020
Experts from the Atlantic Council's South Asia Center analyze the current efforts of these governments and the potential economic consequences of the coronavirus pandemic on South Asia:
New Atlanticist by South Asia Center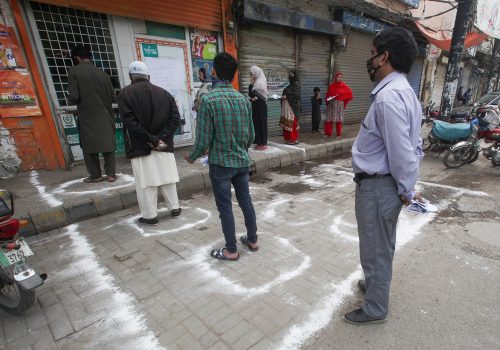 Mon, Mar 30, 2020
During every major economic crisis in Pakistan—and there have been several of them—the wheels of the informal economy have chugged along. Today, the informal sector stands to lose the most, particularly the tens of millions of workers who rely on this cash-based sector to provide them with the bare-minimum income required to meet their daily needs.
New Atlanticist by Uzair Younus

Mon, Mar 30, 2020
Bangladesh has a health crisis in the making. The lack of preparation in the United States and Europe that has spawned the ongoing crisis there still exceeds the preparedness of developing countries such as Bangladesh, which will have to battle the COVID-19 pandemic with limited financial resources and a legacy of poor healthcare infrastructure, especially for the urban poor.
New Atlanticist by Irfan Nooruddin and Rudabeh Shahid