As the global community continues to grapple with the coronavirus (COVID-19), the Atlantic Council is open for business. Our business, meetings, and events, however, are occurring virtually. For more information, please read an update from our President and CEO.
The COVID-19 pandemic has caused a serious questioning of the liberal global order created in the aftermath of World War II. The global community's lack of coordinated action and disunity in the face of a common threat poses a wakeup call for international institutions such as the United Nations, which have been criticized for ineffectiveness in dealing with international challenges from conflict to migration in recent years.
Will the crisis serve as a reminder to countries around the world of the importance of multilateralism or will it accelerate the current trajectory towards the prioritization of national interests? Does regionalization provide a compromising alternative? The answer to this question will be laid bare as the global economic system is redesigned – from international trade and supply chains to international finance and will have important implications for how the world copes with ongoing and emerging challenges such as great power competition and climate change. The crisis has exposed a lack of leadership at the international level.
Since the beginning of the crisis, Turkey is one of the countries which has been advocating for greater international cooperation, and coordination, pointing to platforms such as the G20, which was instrumental in coordinating action during the global financial crisis. The only certainty is that the COVID-19 pandemic will change the world. It just remains to be seen how. In this uncertain environment, how is Turkey preparing for the future and what are its perspectives on the shaping of the new global system? How will this new era shape international institutions such as WHO, UN, and others.


Event Coverage
Featuring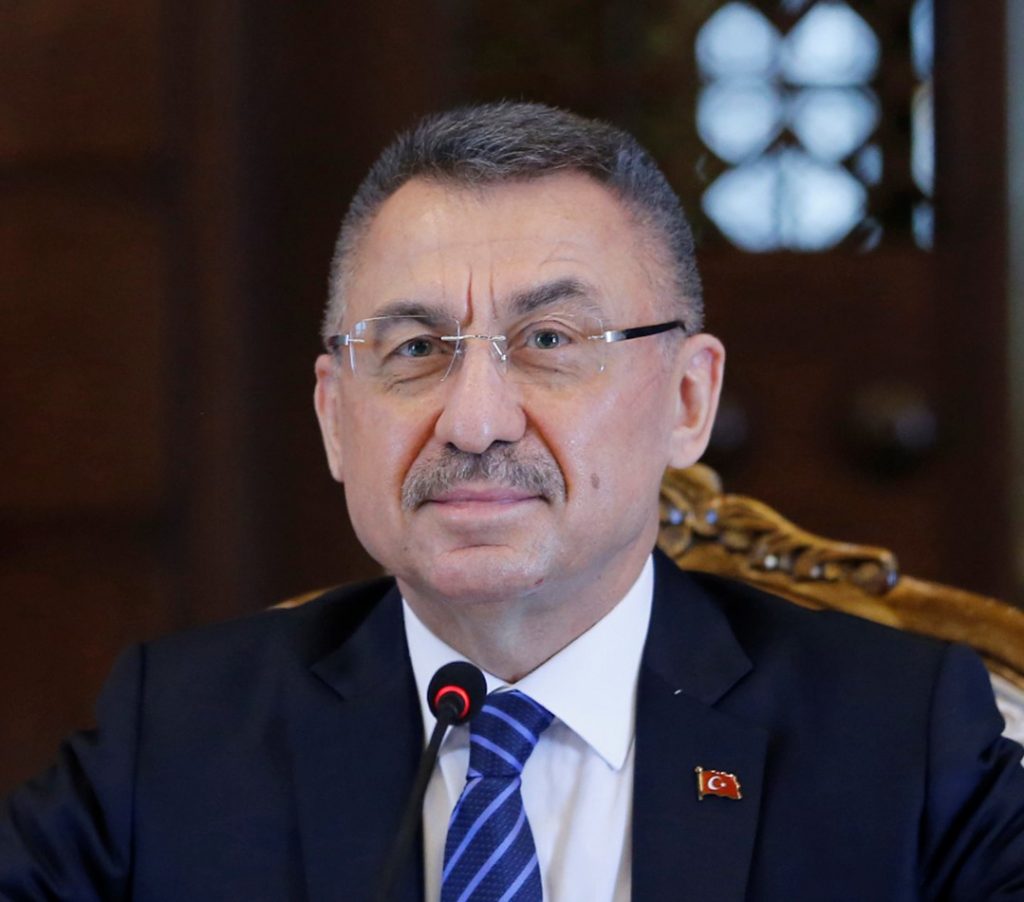 Fuat Oktay was born in 1964 in Çekerek, Yozgat and studied Management at Çukurova University. Graduating in 1985, he began working at the university as a research assistant. In 1990, he obtained a master's degree from Wayne State University in Detroit in business and manufacturing engineering, as well as a PhD in industrial engineering. While in the United States, he specialized in the fields of aviation and automotive engineering. He served as the head of the Management Department and Deputy Dean at Beykent University. Alongside his academic career, Oktay also served as a consultant and advisor for both state-owned and private businesses, serving in the capacities of general manager, vice president and executive board member for many of them. Oktay served as deputy general manager responsible for strategic planning and business development, production planning and information technology as well as sales and marketing at Turkish Airlines between 2008 and 2012. He was responsible for many development projects under the Turkish Airlines brand. Between January 2, 2012 and June 19, 2016, Oktay served as the Head of the Presidency of Disaster and Emergency Management (AFAD). Between June 19, 2016 and July 9, 2018, he served as the undersecretary of the Prime Ministry. He was appointed as Vice President on July 9, 2018 by President Recep Tayyip Erdoğan. Fuat Oktay speaks English and is married with 3 children.
Agenda
Welcoming remarks by
Damon Wilson
Executive Vice President
Atlantic Council
A conversation with
H.E. Fuat Oktay
Vice President
Republic of Turkey
Moderated by
Defne Sadıklar Arslan
Director, Atlantic Council IN TURKEY
Atlantic Council
Ali Çınar
President
Turkish Heritage Organization
Relevant experts
By registering for this event, you are consenting to share your contact information with event hosts, the Atlantic Council and the Turkish Heritage Organization.