The Kremlin's bellicose rhetoric on Ukraine and NATO has some analysts convinced that Moscow is preparing to launch a major invasion of Ukraine. Other experts see President Vladimir Putin's aggressive statements and menacing military moves as a ploy to extract concessions from the West. Kyiv does not want more war but will be prepared to defend its territory to the death should the Kremlin decide to renew military aggression against Ukraine.
What might the Kremlin hope to achieve by escalating its invasion? What can the West do to avoid war without selling out its Ukrainian partners to Moscow?
Gen. (Ret.) Wesley Clark, former NATO Supreme Allied Commander Europe, Oleksandr Danyliuk, former secretary of the National Security and Defense Council of Ukraine, Dr. Evelyn Farkas, former US deputy assistant secretary of defense for Russia, Ukraine, & Eurasia, Ambassador John Herbst, senior director of the Atlantic Council's Eurasia Center, & Dr. Harlan Ullman, senior advisor at the Atlantic Council, join to discuss the prospect of renewed Kremlin aggression in Ukraine and what the West can do now to prevent another invasion. Melinda Haring, deputy director of the Eurasia Center, moderates.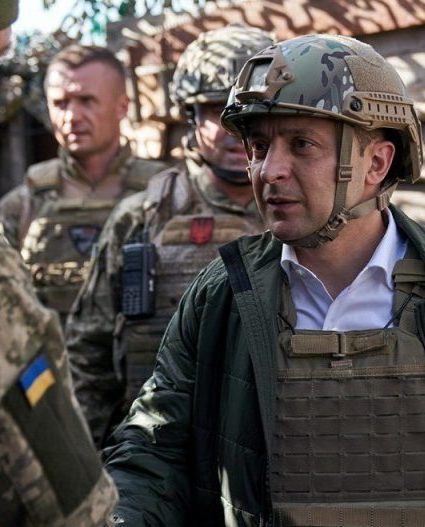 Russian aggression in Ukraine
Europe in crisis
Since the start of conflict in Ukraine's east in 2014, diplomatic efforts to end the violence are still punctuated by episodes of military confrontation. In 2021, Ukrainian President Volodymyr Zelenskyy said that if an easy solution to the war existed, someone would have found it already. With more than 1.4 million people displaced and over 13,000 dead, the Normandy Format discussions have made little progress. In 2021, over 100,000 Russian military forces amassed on Ukraine's border and in occupied Crimea, escalating tensions and leading to a series of high-stakes talks in early 2022.


The Eurasia Center's mission is to enhance transatlantic cooperation in promoting stability, democratic values and prosperity in Eurasia, from Eastern Europe and Turkey in the West to the Caucasus, Russia and Central Asia in the East.
Follow us on social media
and support our work