The Belarusian people have brought their country to a historic crossroads by challenging President Alyaksandr Lukashenka's fraudulent election and demanding change. A brutal crackdown against protesters, followed by subsequent mass demonstrations and strikes, has drawn the world's attention. Belarusians have displayed immense courage in standing up to their authoritarian ruler, and their response has drawn the support of the international community. The EU has already decided on sanctions and is seeking to help mediate a peaceful resolution of the crisis. Congress has spoken out in support of the demonstrators and the US Department of State has dispatched Deputy Secretary of State Stephen Biegun to Moscow and Vilnius to explore ways to end this peacefully and in accordance with the wishes of the Belarusian people.
Congressman William Keating (D-MA) and Congressman Adam Kinzinger (R-IL) will deliver opening remarks on Belarus and the Western response. After the congressmen speak, Ambassador John Herbst, director of the Eurasia Center, will host an expert panel featuring Franak Viačorka, fellow at the Eurasia Center, Dr. Michael Carpenter, senior fellow at the Eurasia Center and senior director at the Penn Biden Center for Diplomacy & Global Engagement, Natalia Kaliada, co-founding artistic director and CEO of the Belarus Free Theatre, and David J. Kramer, director of European and Eurasian Studies, and senior fellow at Florida International University's Steven J. Green School of International and Public Affairs. This discussion will dive into the specifics of what the United States can do and how the fast-moving events in Belarus are unfolding.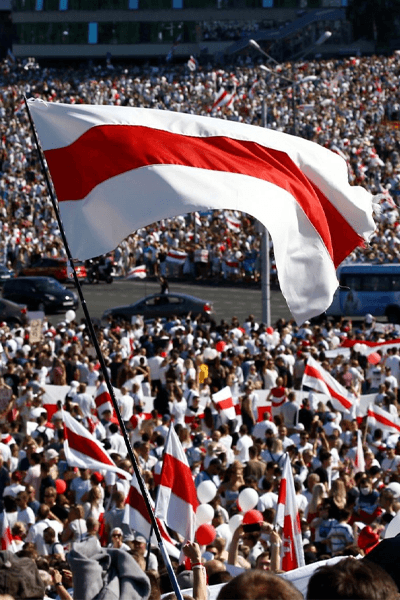 Will democracy prevail?
Belarus
Belarus' August 2020 presidential election saw widespread protests and serious fraud allegations as President Lukashenka claimed victory against popular opposition candidate Sviatlana Tsikhanouskaya. Following a brutal crackdown against protestors by security forces, will Belarus begin its transition to democracy, or will Belarusians face further repression as Lukashenka's rule falters?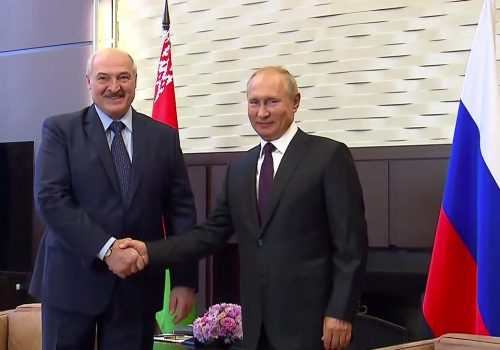 Wed, Sep 16, 2020
Vladimir Putin has successfully intervened in neighboring Belarus over the past month to prop up fellow post-Soviet dictator Alyaksandr Lukashenka, but the cost may be rising anti-Russian sentiment.
Read More

Tue, Sep 15, 2020
The Belarus crisis has exposed the EU's foreign policy limitations, but a tougher European Union response could still succeed in bringing Belarusian dictator Alyaksandr Lukashenka to the negotiating table.
UkraineAlert by Franak Viačorka

Thu, Sep 10, 2020
The constitutional amendments adopted by Russia in summer 2020 have far-reaching implications for the Russian population, but the potential repercussions are also causing considerable unease in Ukraine and other post-Soviet countries.
UkraineAlert by Pavlo Klimkin, Volodymyr Ivanov and Andreas Umland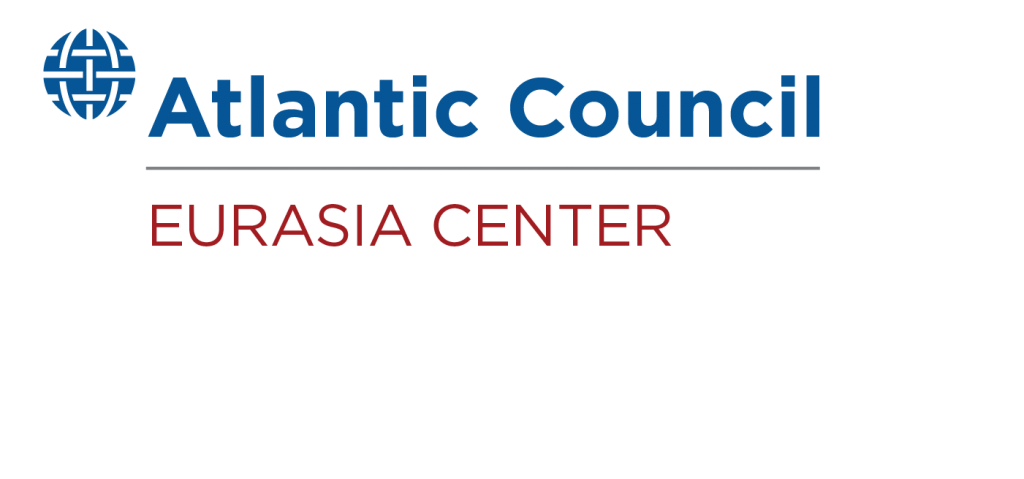 The Eurasia Center's mission is to enhance transatlantic cooperation in promoting stability, democratic values and prosperity in Eurasia, from Eastern Europe and Turkey in the West to the Caucasus, Russia and Central Asia in the East.