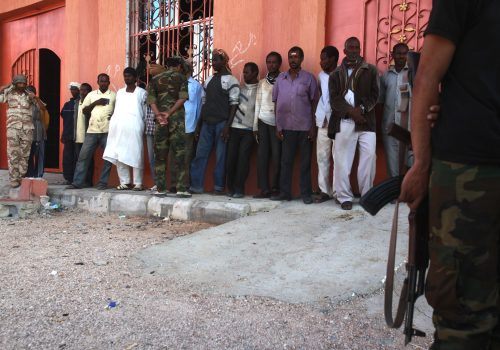 Fri, May 21, 2021
One of the darker realities of the war in Libya is that the conflict (now in its eleventh year) is powered by layers of actors from outside the contested territory. Libyans have been killed and their country ravaged by foreign soldiers of fortune.
MENASource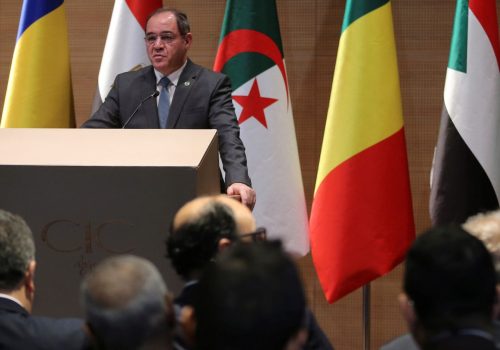 Fri, Mar 6, 2020
Foreign military interference in Libya has overwhelmed local dynamics, taking on an escalatory logic of its own and marginalizing the inclusive, negotiated solution advanced by Algeria.
MENASource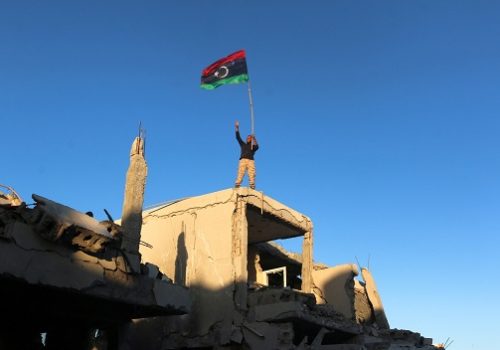 Tue, May 16, 2017
Though accompanied by curiously little fanfare, the Obama administration's most significant victory against the Islamic State (ISIS, ISIL, Daesh) came not in Iraq or Syria, but in Libya. After eight months of fighting, the coastal city of Sirte was 'liberated' in December 2016, by a coalition of forces allied to the UN-backed government in Tripoli.
MENASource
Dr. Alia Brahimi is a nonresident senior fellow within the Middle East Programs at the Atlantic Council. She previously held several academic positions, as Research Associate at the Changing Character of War Programme, University of Oxford; Research Fellow in Global Security at the London School of Economics of Political Science; and Visiting Research Fellow at Pembroke College, Oxford. She has also worked as a political advisor on policy areas related to the Middle East and North Africa.
Alia's regional expertise lies in the Middle East and North Africa; her thematic interest centers on issues of morality, narratives and conflict. She is the author of Jihad and Just War in the War on Terror (Oxford University Press) and has published widely on jihadism, Islamism, just war theory, ideology and the politics of region, with a focus on Libya. Alia's work has appeared in a variety of academic journals and edited volumes, and with think tanks such as the Institut Français des Relations Internationales, IISS, and the Carnegie Middle East Center. Her commentary for a wider audience has been published by the Guardian, Foreign Policy, the Telegraph and Al Jazeera, and she appears regularly in the broadcast media.
Alia read Philosophy at the University of Edinburgh for her undergraduate degree. She then read for her Master's (MPhil) and PhD (DPhil) in International Relations at the University of Oxford, where she also taught undergraduate and graduate students and completed her postdoctoral research.