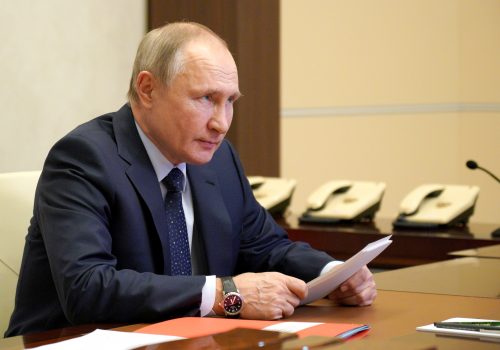 Wed, Mar 31, 2021
For more than 250 years, Russian leaders have sought to project power and influence in the Mediterranean region. Sometimes these efforts have met with a significant degree of success. At times, though, Russia has pulled back from the Mediterranean because of setbacks in the region, events in Europe, or convulsions inside Russia. These pullbacks, however, have never been permanent and have always been followed by renewed Russian efforts to gain influence in the region.
Issue Brief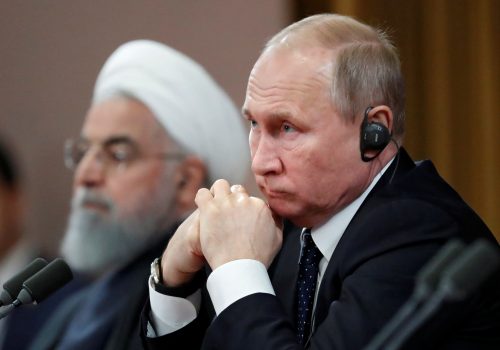 Sat, Jan 4, 2020
Moscow, not surprisingly, has reacted negatively to Washington's announcement that Iranian Quds Brigade Commander, General Qasem Soleimani, was killed in Baghdad in a US drone attack.
MENASource by Mark N. Katz,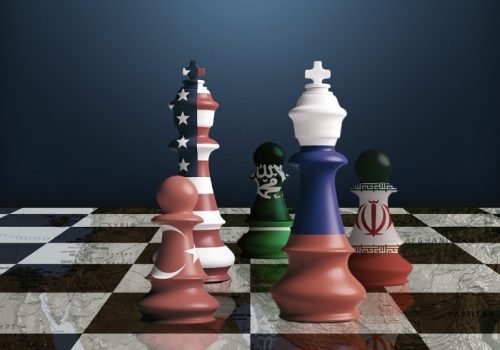 Dr. Mark N. Katz is a nonresident senior fellow with the Atlantic Council's Middle East Programs. Dr. Katz is also a professor of government and politics at the George Mason University Schar School of Policy and Government.
Katz was born and raised in Riverside, California. He earned a B.A. in international relations from the University of California at Riverside in 1976, an M.A. in international relations from the Johns Hopkins University School of Advanced International Studies in 1978, and a Ph.D. in political science from the Massachusetts Institute of Technology in 1982.
Before starting to teach at George Mason University in 1988, he was a research fellow at the Brookings Institution (1980-81), held a temporary appointment as a Soviet affairs analyst at the U.S. Department of State (1982), was a Rockefeller Foundation international relations fellow (1982-84), and was both a Kennan Institute/Wilson Center research scholar (1985) and research associate (1985-87). He has also received a U.S. Institute of Peace fellowship (1989-90) and grant (1994-95), and several Earhart Foundation fellowship research grants.
He has been a visiting scholar at the King Faisal Center for Research and Islamic Studies (Riyadh, May 2001), the Hokkaido University Slavic Research Center (Sapporo, June-July 2007), the Higher School of Economics (Moscow, March 2010), the Middle East Policy Council (Washington, DC, September 2010-January 2011), the Arab Gulf States Institute in Washington (January-March 2017), and the Finnish Institute of International Affairs (Helsinki, April-September 2017).
In 2018, he was in the UK first as a Fulbright Scholar at the School of Oriental and African Studies (SOAS) (January-March), and then as the 2018 Sir William Luce Fellow at Durham University (April-June). In January 2018, he became a member of the Scientific Advisory Council of the Finnish Institute of International Affairs.