A strategic concept for countering Russian and Chinese hybrid threats
In-Depth Research & Reports by Lauren Speranza
Tackling hybrid threats, particularly from state actors such as Russia and China, remains one of the greatest challenges for the transatlantic community. Hybrid threats have gained more traction among policymakers and publics across Europe and the United States, especially in a world with COVID-19. Over the last five years, Euro-Atlantic nations and institutions, such as NATO and the European Union (EU), have taken important steps to respond to hybrid issues. But, as hybrid threats become more prominent in the future, policymakers must move toward a more coherent, effective, and proactive strategy for countering Russian and Chinese hybrid threats.
To develop such a transatlantic counter-hybrid strategy for Russia and China, this paper argues that two major things need to happen. First, transatlantic policymakers have to build a common strategic concept to guide collective thinking on hybrid threats. Second, transatlantic policymakers need to take a range of practical actions in service of that strategic concept.
In a strategic concept for countering Russian and Chinese hybrid threats, Lauren Speranza offers five strategic priorities that could form the basis of this strategic concept and presents a series of constructive steps that NATO, the EU, and nations can take, in cooperation with the private sector and civil society, to enhance their counter-hybrid capabilities against Russia and China.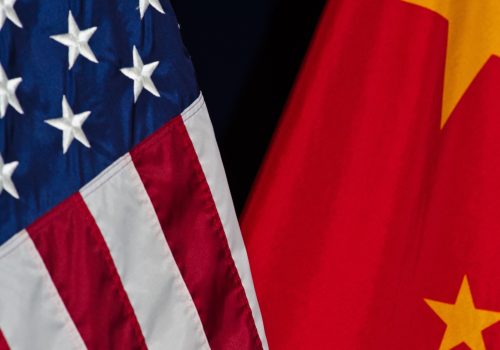 Thu, Dec 12, 2019
Understanding and responding to the challenges China presents requires a broad perspective, recognizing the interaction of economic, diplomatic, and security issues.
Report by Franklin D. Kramer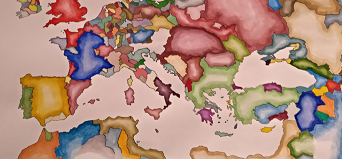 Tue, Oct 22, 2019
Though NATO has made considerable progress in deterring an aggressive Russia to the east, it falls short in its "southern strategy." Ambassador Alexander Vershbow and Lauren Speranza suggest three major courses of action to develop NATO's strategy towards its southern flank.
Report by Ambassador Alexander Vershbow and Lauren Speranza

Tue, May 30, 2017
Since its takeover of Crimea in 2014, Russia has become increasingly emboldened, undertaking actions that, rather than propping up a failing regime, strike directly against the functioning of Western democracy. Employing a combination of "hybrid" actions–political, diplomatic, informational, cyber-, economic, covert and low-level force–the Kremlin has targeted countries not only on the fringes of its […]
Report by Franklin D. Kramer and Lauren M. Speranza
Subscribe for events and publications on transatlantic security
Sign up for updates from the Atlantic Council's Transatlantic Security Initiative, covering the debate on the greatest security challenges facing the North Atlantic Alliance and its key partners.