Ambassador John Herbst, director of the Atlantic Council's Dinu Patriciu Eurasia Center, writes in a new issue brief entitled Partners or Competitors? The Future of the Iran-Russia Power Tandem in the Middle East that Russia and Iran are currently drawn into partnership over common regional interests and anti-American policies and sentiments despite centuries of historical rivalry. While their strategic partnership might not survive long-term shifts in either country's politics, it remains inimical to US interests in the short-term.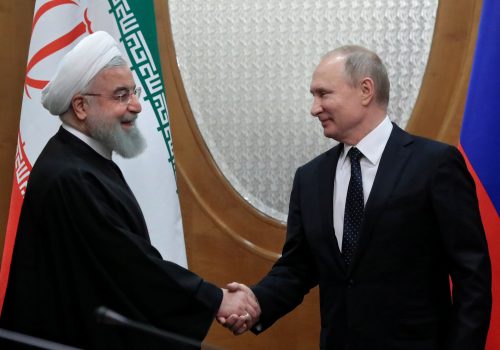 Mon, Jun 17, 2019
Russia and Iran are allies in Syria not out of mutual sympathy, but for pragmatic reasons. Iranian leaders were instrumental in convincing Vladimir Putin to send his air force to Syria to support Bashar al-Assad in September 2015, and the two countries cooperate within Syria to this day. However, their various differences highlight the limits of what looks like an alliance of convenience.
Issue Brief by Ambassador Michel Duclos
Thu, Sep 14, 2017
Revolution Unveiled: A Closer Look at Iran's Presence and Influence in the Middle East, by Phillip Smyth, Tim Michetti, and Owen Daniels, pieces together snapshots of Iran's influence in the region using photographic analysis, geolocation, social media monitoring, and other methods. Through four case studies, this report systematically examines new or lesser-known methods Iran employs […]
Report by Phillip Smyth, Tim Michetti, and Owen Daniels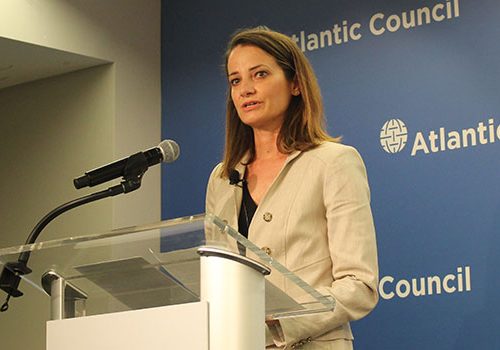 Mon, Jun 3, 2019
Russia's support for Bashar al-Assad's regime in Syria is just the beginning of Moscow's designs on the wider Middle East, Kathryn Wheelbarger, acting US assistant secretary of defense for international security affairs, warned on May 30.
New Atlanticist by David A. Wemer