The chosen people vs. their chosen people
Issue Brief by Shalom Lipner
As Israeli Premier Benjamin Netanyahu's court trial and the Knesset's deadline to negotiate a fiscal deal draw near, the Israeli government faces a crisis of accountability. A bloated bureaucracy and constant competition have impaired the government's ability to formulate and implement sound diplomatic, security, and economic decisions.
A new Atlantic Council issue brief, "The Chosen People vs. Their Chosen People," authored by Shalom Lipner, a nonresident senior fellow for Middle East programs at the Atlantic Council, describes the ways in which competition among Israeli politicians has caused them to prioritize scoring against their political adversaries rather than finding effective solutions for their people.
The issue brief discusses the ways in which Netanyahu has used his call to annex the West Bank and subsequent deal with the United Arab Emirates to try to maintain his political capital. It also focuses on the government's disorganized and poor management of the COVID-19 pandemic, and how competition between key Israeli ministers within the swollen infrastructure has led to inefficiencies. The report concludes with recommendations for how the Israeli government can change to ensure its policy apparatus is acting in the best interest of its citizens.
Related content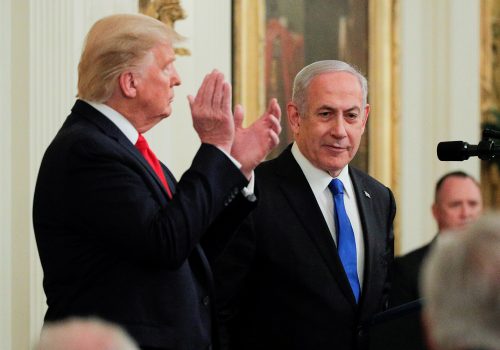 Thu, Aug 13, 2020
A US-brokered deal has seen Israel and the United Arab Emirates normalize relations for the first time in history. Atlantic Council experts discuss what the agreement means and what is next for the wider region:
New Atlanticist by Atlantic Council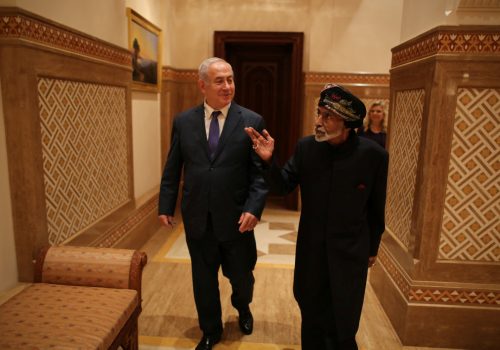 Tue, Jul 7, 2020
Once thought to be irreconcilable adversaries, Israel and the Gulf states have grown closer in recent years. What started as under-the-table intelligence sharing designed to counter Iran's ambitions throughout the Middle East has morphed into greater cooperation not only on security but also on economic, political, and cultural issues.
Issue Brief by Jonathan H. Ferziger, Gawdat Bahgat

Mon, Apr 20, 2020
Most Israelis want to avoid a fourth election. Most Israelis want to see an empowered government—not a caretaker regime—in place to deal with the coronavirus pandemic.
New Atlanticist by Daniel J. Samet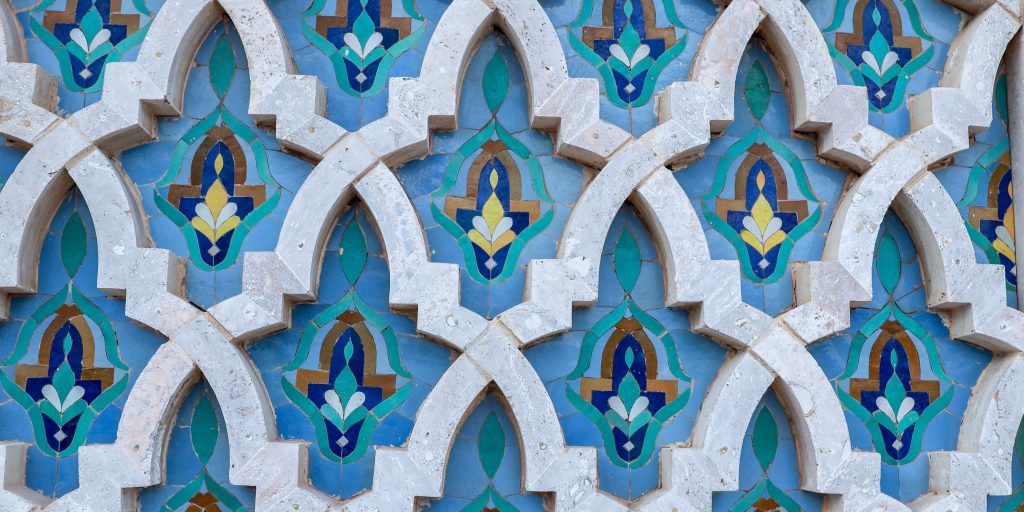 Working with allies and partners in Europe and the wider Middle East to protect US interests, build peace and security, and unlock the human potential of the region.