Over the past year, many have questioned the extent to which the Lebanese Armed Forces (LAF) are an arm of the Lebanese state or beholden to Hezbollah. Pointing to the LAF's complicated relationship with Hezbollah, congressional and other voices in the United States have criticized US security assistance to Lebanon and threatened to withhold assistance. Yet, over the past decade, the military capabilities of the LAF have improved significantly, and the group has effectively defended Lebanon's borders, including against ISIS. In The United States–Lebanese Armed Forces Partnership: Challenges, Risks, and Rewards, Atlantic Council nonresident senior fellow Nicholas Blanford assesses LAF capabilities, the trajectory of the LAF over the past decade, and what leverage the United States has achieved through its investment in the LAF, in particular relative to Hezbollah, Iran, and other actors.
Despite potential challenges, Blanford argues that a continuation of military assistance to the LAF is critical to maintaining Lebanese stability and continuing to erode Hezbollah's narrative that only it, and its style of hybrid warfare, can defend Lebanon from external aggression. The author concludes that the cancellation of the program, or a significant reduction in its scale, would erode US influence in a critical slice of real estate on the eastern Mediterranean, to the potential benefit of Russia and Iran.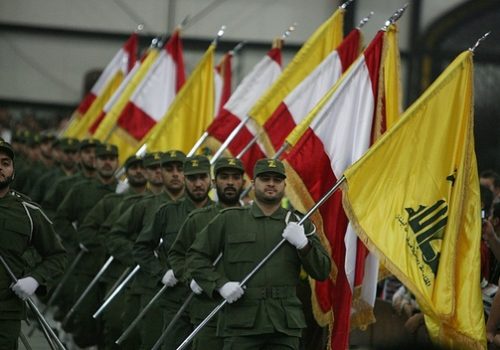 Tue, Jul 2, 2019
On January 28, 2015, a colleague and I were driving north in Lebanon's Bekaa Valley to report on the latest developments involving the Islamic State of Iraq and al-Shams (ISIS), which was then occupying a desolate mountain range straddling the Lebanon-Syria border. Shortly before midday, we received news that Hezbollah had just launched an ambush against an Israeli military convoy on Lebanon's southeast border.
IranSource by Nicholas Blanford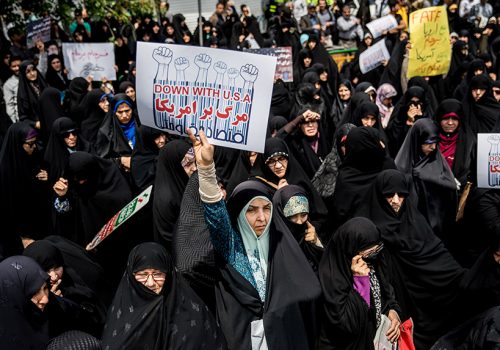 Mon, May 21, 2018
Though Iran has thus far remained in compliance with the Joint Comprehensive Plan of Action (JCPOA), the US decision to withdraw from the nuclear deal could be the first domino to fall, setting off a chain of escalatory events throughout the region. "This change is US policy is happening at a time when the region […]
New Atlanticist by Rachel Ansley
Thu, Sep 14, 2017
Revolution Unveiled: A Closer Look at Iran's Presence and Influence in the Middle East, by Phillip Smyth, Tim Michetti, and Owen Daniels, pieces together snapshots of Iran's influence in the region using photographic analysis, geolocation, social media monitoring, and other methods. Through four case studies, this report systematically examines new or lesser-known methods Iran employs […]
Report by Phillip Smyth, Tim Michetti, and Owen Daniels