Competitive strategy insights from wargames
FORWARD DEFENSE
REPORT RELEASE
What is competitive strategy?
Warfighting eclipses the moment of battle. Prior to conflict, a defense strategy produces the concepts, capabilities, and formations that any operational or tactical leader finds at their disposal. Many wars have simply been fought with weapons systems accumulated over time. However, a forward-looking approach to competitive strategy requires conceptualizing the actions needed to shape adversary decisions and position one's forces before the battle begins, primarily through strategic military-modernization investments. In World War II for instance, it was the United States' Victory Program that mapped out how to scale combat power through the US industrial base, as well as investments in key capabilities such as the Higgins Boat, which enabled larger campaigns and key moments like the Normandy invasion.
Thus it is that in war the victorious strategist only seeks battle after the victory has been won…
Today, the competitive strategies that the US military uses to prioritize future force-modernization investments have the potential to shape long-term geopolitical and military competition. New capabilities also affect how rival great powers, like China and Russia, conduct strategic planning and make decisions on the types of forces best suited to challenge the United States.
Therefore, the key question for the United States is how to develop a military-modernization strategy in an uncertain era of multipolar strategic competition, in which private-sector technological breakthroughs seem to be eclipsing the Cold War-era investment paradigm that presupposes secret government labs. In all likelihood, narrow artificial intelligence (AI) and robotics have a different development trajectory than stealth. This dynamic means that competitors could catch up before the United States leaps ahead.
A new approach to wargaming competitive strategies
While it is impossible to predict the future of warfare and competition, wargaming can be a powerful analytical tool in testing alternative strategies and anticipating adversary responses. Given the plethora of possible great-power modernization trajectories over long time horizons, however, competitive strategies are often more difficult to model than time-bound and context-specific operational concepts. Therefore, wargaming this military modernization competition required a new approach in order to simulate long-term force-structure development while replicating today's diffuse, commercial-driven technology environment.
To that end, the Atlantic Council's Forward Defense team designed several competitive strategy wargames using a "matrix-game" approach that, instead of pitting a Blue Team combat formation against a Red Team combat formation, focused on modernization investments made prior to crises and battles. Each side made investments in a defense portfolio, balancing different requirements and prioritizing certain modernization bets in order to gain a position of advantage relative to the adversary. The objective was to evaluate:
how US national security professionals allocated resource investments across Army Futures Command (AFC) modernization priorities in order to advance US strategy; and
the extent to which these investments altered military strategy and defense-modernization programs in China and Russia, both played by subject-matter experts (SMEs).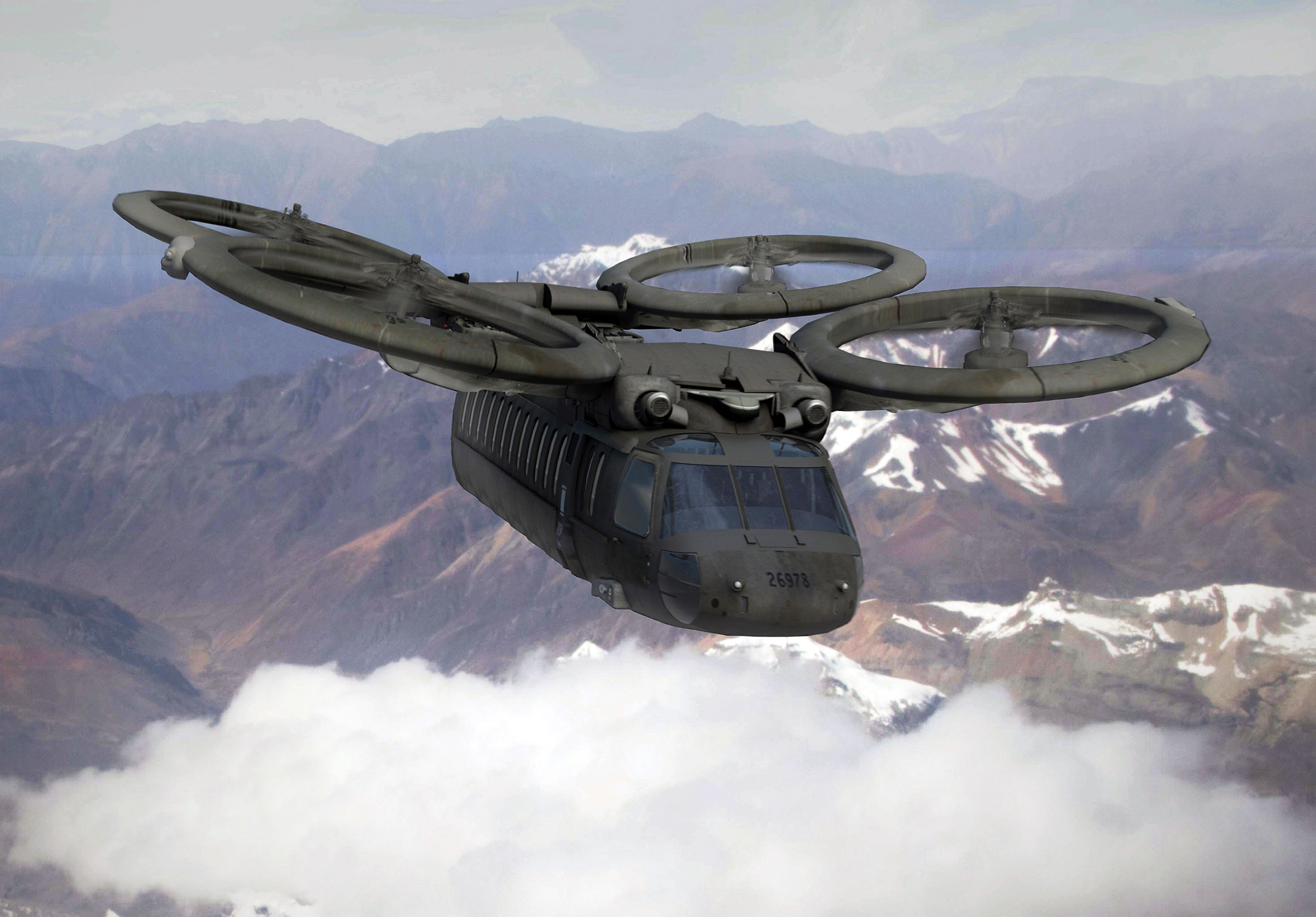 Source: US Army graphic by AMRDEC VizLab
Key takeaways
In this new report, Benjamin Jensen, John Watts, Christian Trotti, and Mark Massa assess the results of these competitive strategy wargames and discuss the implications for US military concepts and modernization investments, including the following takeaways:
A new stability-instability paradox may define the competitive investment cycle. The United States should counter its competitors' asymmetric advantages by exploring low-cost ways to bolster US and allied forces operating in the contact layer and supporting gray-zone activities.
New capabilities create new escalation risks. The US Army's pursuit of Long-Range Precision Fires (LRPFs) may create first-strike incentives for adversaries, especially if confidence-building measures and clear signaling are not in place at the theater level.
Capital-labor substitution will continue to evolve. The US military must reassess legacy force-structure paradigms to identify what key characteristics and organizational constructs optimize the Joint Force to take advantage of emerging technologies, such as AI and autonomy.
Unmanned AI-enabled networks will still involve expensive human capital. The Pentagon must prepare the force for AI now, primarily by investing in personnel to ensure that highly-trained officials can manage AI-enabled networks.
Interoperable joint and combined networks can be a center of gravity. Interoperability will not be generated from exercises alone. It requires hard discussions, imaginative thinking, and intentional investment.
Mosaic warfare may be increasingly essential. Building adaptive kill webs—or networks of sensors and shooters that can strike adversaries from a variety of interconnected platforms—will not only require investment, but also conceptual shifts across all services.
"Porcupine" strategies offer a creative option. Sometimes creative assemblies of low-end capabilities create high-end effects. The US military should explore how to increase rapidly deployable lethality at lower echelons that denies competitors freedom of maneuver.
Enabler strategies are key to reducing costs. The US military should invest in enablers—such as data integration and assured positioning, navigation, and timing (A-PNT)—that increase tempo, reduce operating costs, and free up resources to build magazine depth forward. These investments should prioritize intelligence synchronization and partner interoperability.
Commoditization of technology tends to produce new waves of innovation. As technology becomes cheaper, people experiment and find new uses for it. Hence, what was once "differentiation" in stealth and other advanced capabilities could become "cost competition" as the United States achieves military effects at a lower cost than its adversaries. The US military should revitalize tactical experimentation across the force and shorten the distance between the lab and the battlefield, especially by increasing force-on-force and wargaming experiments.
About the authors
Related content from Forward Defense
Subscribe
Sign up for updates from Forward Defense to hear the latest on the trends, technologies, and military challenges shaping tomorrow.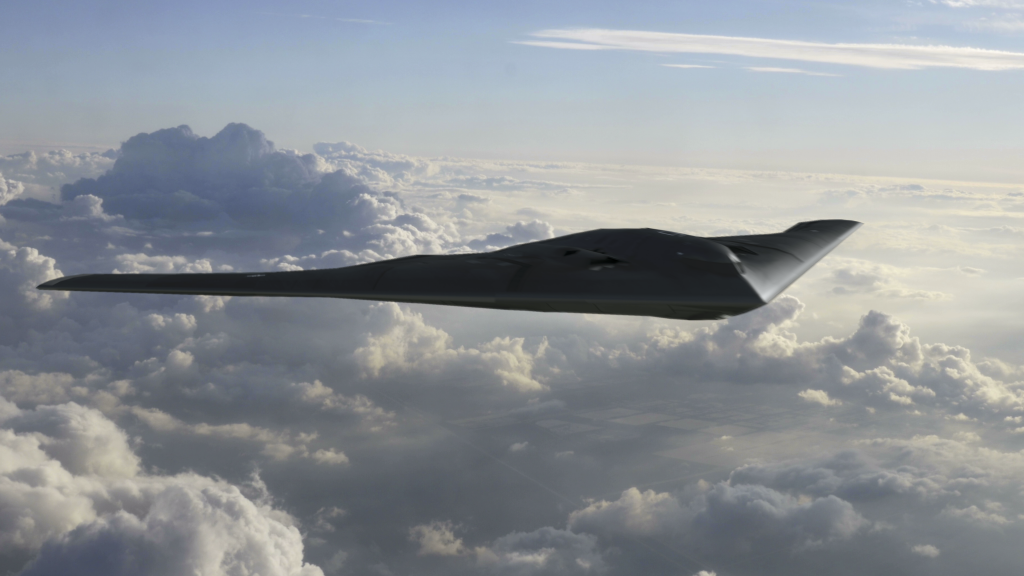 Forward Defense, housed within the Scowcroft Center for Strategy and Security, shapes the debate around the greatest military challenges facing the United States and its allies, and creates forward-looking assessments of the trends, technologies, and concepts that will define the future of warfare.