Our mission
Forward Defense (FD) helps the United States and its allies and partners contend with great-power competitors and maintain favorable balances of power. This new practice area in the Scowcroft Center for Strategy and Security produces Forward-looking analyses of the trends, technologies, and concepts that will define the future of warfare, and the alliances needed for the 21st century. Through the futures we forecast, the scenarios we wargame, and the analyses we produce, Forward Defense develops actionable strategies and policies for deterrence and defense, while shaping US and allied operational concepts and the role of defense industry in addressing the most significant military challenges at the heart of great-power competition.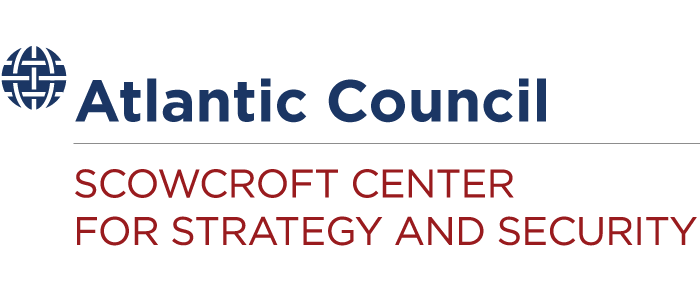 FD issues in focus
Read our extensive research and reports on cutting-edge issues in defense, including our leading analysis on key trends in military technology and innovation, our robust body of work on nuclear deterrence and the emerging strategic forces balance, and our foundational recommendations on the future of homeland security.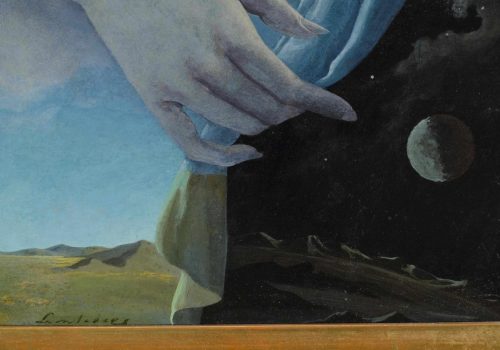 Sun, Apr 11, 2021
Outer space is rapidly transforming as new actors test new limits. This Atlantic Council Strategy Paper calls for the United States and its allies and partners to secure space over the next three decades or risk wasting the promise of this emerging domain.
Atlantic Council Strategy Paper Series by Clementine G. Starling, Mark J. Massa, Lt Col Christopher P. Mulder, and Julia T. Siegel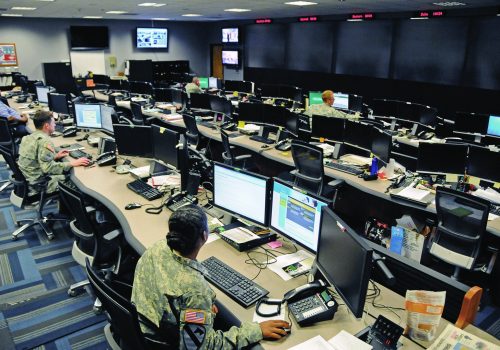 Tue, Jun 8, 2021
Today, the United States faces multi-theater and multi-domain challenges different from any presented since World War II—and, in fact, ever. This report addresses these pivotal challenges by advancing key transformative priorities for an effective US national defense strategy, both in the "American theater" at home and in the forward theaters abroad.
Report by Franklin D. Kramer and Lt. Col. Matthew R. Crouch

Wed, Jun 16, 2021
Some fear that nuclear-conventional entanglement–the use of the same weapons or sensors for nuclear and conventional weapons–could lead to nuclear war. Are they right? This issue brief argues that fears of entanglement leading to nuclear war are misplaced and rest on poor logical and empirical foundations.
Issue Brief by Matthew Kroenig, Mark J. Massa
Read our commentary, op-eds, and analysis on defense policy, military strategy, defense industry, and emerging trends.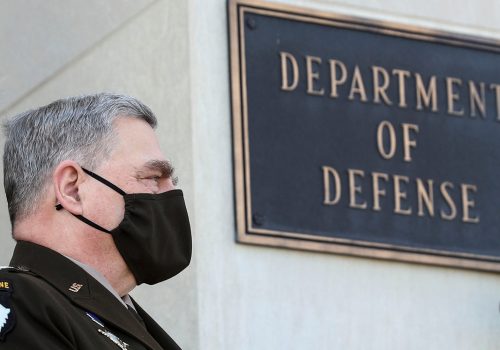 Fri, Feb 19, 2021
US adversaries including China, Iran, and Russia are investing in additional technological capabilities to counterbalance the United States' advantages in great-power competition—specifically its dominance in kinetic operations and weapons. The next NDS must differentiate among different technologies to create more nuanced strategies.
Seizing the advantage by Justin Sherman, Evanna Hu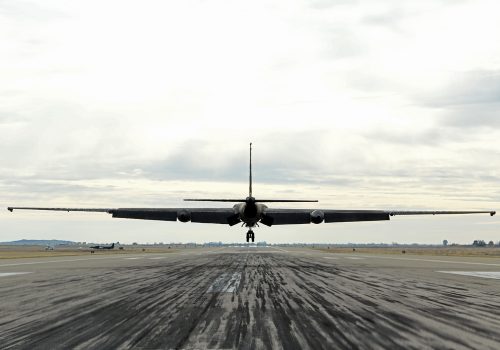 Wed, Feb 3, 2021
To seize the advantage, the next US National Defense Strategy needs a paradigm adjustment, not a shift. In the next NDS, the Biden defense team must take a broader definition of competition if the United States is to succeed in deterring, defending, and shaping the strategic environment in its favor.
Seizing the advantage by Clementine G. Starling, Matthew R. Crouch

Mon, Mar 29, 2021
Atlantic Council Board Directors former Vice Chairman of the Joint Chiefs of Staff General James E. Cartwright, USMC (Ret.) and former Secretary of the US Air Force the Hon. Deborah Lee James released an article in Breaking Defense titled "The Space Rush: New US strategy must bring order, regulation."
In the News by Atlantic Council
Subscribe
Sign up for updates from Forward Defense to hear the latest on the trends, technologies, and military challenges shaping tomorrow.
Content series
Event series
Forward Defense houses the Scowcroft Center's longstanding public event series on key issues related to the future of US and allied defense, including the Commanders Series, the Defense-Industrial Policy Series, and the Captains of Industry Series.
Our upcoming & latest events
Forward Defense is a forum for high-level speakers and experts to discuss new approaches to the most important challenges of our time. Stay tuned for FD's upcoming events on key issues related to defense strategy, emerging military technologies and operational concepts, the defense-industrial base, and the intersection between international security and the creative arts. Also, be sure to watch our past events for relevant insights on these key topics.
Core team