Counting the cost: Avoiding another war between Israel and Hezbollah
In-Depth Research & Reports by Nicholas Blanford and Assaf Orion
Related Experts: Nicholas Blanford,
Almost fourteen years since the 2006 war, Hezbollah and Israel seem to be drifting closer to war than at any time in the last decade. Even as Lebanon and Israel grapple with the COVID-19 pandemic, neither the Israeli military nor Lebanon's Iran-backed Hezbollah are allowing the disease to distract from their long-running enmity. With the military buildup on both sides, the mutual destruction would be far reaching.
Given the risks at hand, the Atlantic Council has released a new report, "Counting the Cost: Avoiding Another War between Israel and Hezbollah," authored by Nicholas Blanford, a Beirut-based nonresident senior fellow in the Atlantic Council's Middle East programs, and Brig. Gen. (Res.) Assaf Orion, senior research fellow at the Institute for National Security Studies in Tel Aviv.
The authors examine the current force posture of the Israel Defense Forces and Hezbollah, identify potential triggers that could lead to a war, analyze how the next war would be fought by both sides, and offer recommendations to at least maintain the current relative calm and avoid a conflict that could cost thousands of lives and bring unprecedented ruin to both Lebanon and Israel.
For more analysis, watch the virtual discussion of this report. The panel featured the authors, Dr. Mara Karlin, director of Strategic Studies at the Johns Hopkins School of Advanced International Studies, and Dion Nissenbaum, Beirut-based reporter at the Wall Street Journal.
Related content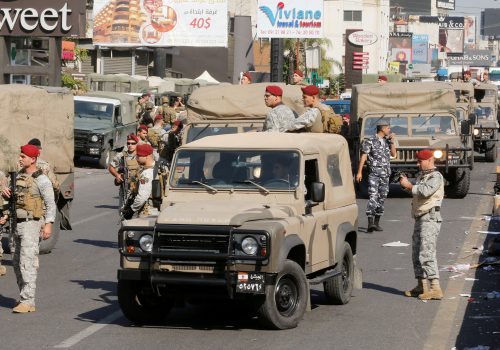 Thu, Apr 30, 2020
The US military assistance program has been a solid success in Lebanon and the LAF deeply appreciates the partnership. That partnership must endure as Lebanon faces an ominous future.
MENASource by Nicholas Blanford

Tue, Mar 24, 2020
We spoke to several Atlantic Council nonresident fellows based in the region to get a sense of how these events are playing out on the ground.
MENASource by Zineb Riboua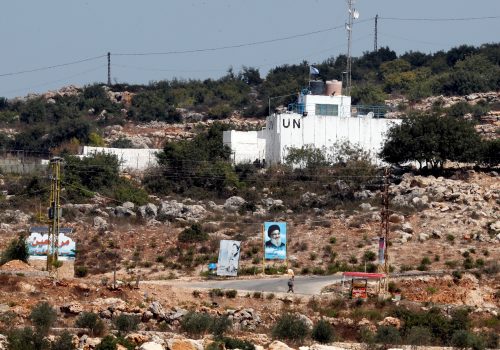 Thu, Apr 16, 2020
The United Nations Interim Force in Lebanon (UNIFIL)—now beginning its forty-third year of "interim" service in southern Lebanon—recently intervened to defuse an armed standoff between Israeli and Lebanese soldiers along the "Blue Line:" The line of Israeli withdrawal from Lebanon demarcated by the United Nations in 2000. These confrontations occur periodically. Why?
MENASource by Frederic C. Hof