The North African complex: Regional players, global challenges
In partnership with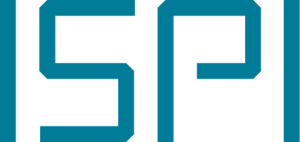 North Africa is, once again, the theater of local and global challenges, which makes it a highly unstable regional complex. Unresolved crises like the ones in Libya and Western Sahara create obstacles to regional security, economic integration, and peaceful coexistence. The presence and influence of regional players like Turkey, Saudi Arabia, the United Arab Emirates, Israel, and Russia—each having competing interests, priorities, and methods of operation, opens new pathways for conflict and instability. Moreover, the climate crisis is paving the way for additional challenges, with high temperatures soaring across the Mediterranean, scarce crops, and a looming global health crisis. Meanwhile, the number of migrants attempting to reach Europe rose threefold in comparison to this time last year, leaving European countries scurrying to find solutions while maintaining strong ties with North African leaders and standing for human rights—a somewhat impossible task.
What is in store for the region, and what can global players such as the European Union (EU), the United States, and the African Union do to contain the side effects stemming from crises rising in North Africa? The US withdrawal from the Middle East has clearly shaped its involvement, or lack thereof, in North Africa. Despite President Joe Biden announcing a more robust US presence in the continent, his feeble attempt to restore the status quo between Algeria and Morocco over Western Sahara is telling a different tale. Meanwhile, the European Union has heavily engaged with Tunisia by signing a memorandum of understanding which aims to stem migration flows while also improving the country's economic conditions. However, European powers have failed to address the democratic backsliding occurring in the country, which in turn has fueled violence, poverty, and economic uncertainty. The following set of essays, edited by the Atlantic Council's North Africa Program and the Institute for International Political Studies, seeks to address these challenges and others while also offering concrete recommendations for policymakers.
Alissa Pavia is the Associate Director of the North Africa Program
Chiara Lovotti is an ISPI Research Fellow and Scientific Coordinator of "Rome MED-Mediterranean Dialogues", ISPI's and the Italian Ministry of Foreign Affairs' annual flagship event.