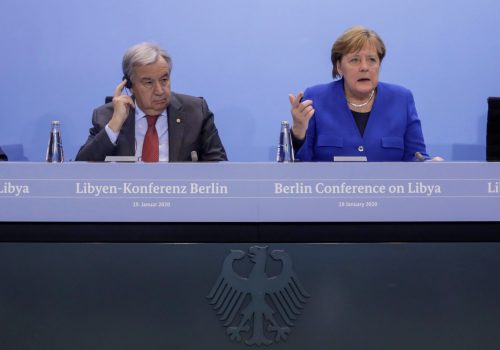 Tue, Feb 4, 2020
So-called marginalization at the Libya Peace Summit in Berlin aroused strong feelings of resentment among Tunisians, exacerbating the country's already difficult economic, social, and political challenges.
MENASource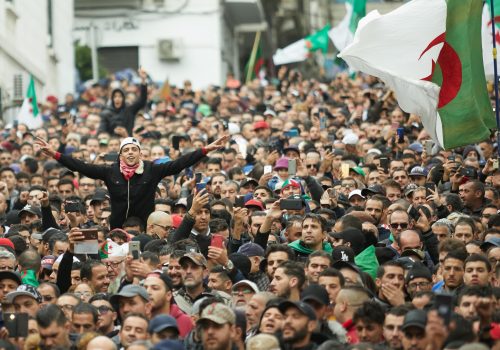 Tue, Dec 17, 2019
The Algerian election lacks legitimacy and the military and political elite are using elections to foster an image of legitimacy which doesn't exist.
MENASource by Karim Mezran,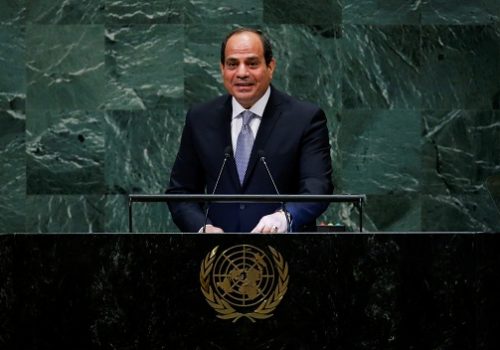 Wed, Jul 3, 2019
The death of Mohamed Morsi on June 17, the only president ever instated through democratic elections, arrived as a reckoning in post-revolutionary Egypt.
MENASource
Alessia Melcangi is a Tenure Track Assistant Professor at the Department of Social Sciences and Economics (DiSSE) of La Sapienza University of Rome where she teaches History of North Africa and the Middle East and Globalization and International Relations.
In 2011 she holds a PhD in Political Thought and Institutions in the Mediterranean Societies at the University of Catania and has carried out field work and archival research in Europe and the Middle East. In 2008 she was a visiting research fellow at the Centre d'Études et de Documentation Économiques, Juridiques et Sociales (CEDEJ) and at the Dominican Institute for Oriental Studies (IDEO) in Cairo.
From 2013 to 2014, she was appointed research fellow of History and Institutions of Africa at the Department of Political and Social Science, University of Catania. From 2017 to 2018 was a research fellow at the Department of Social Sciences and Economics (DiSSE), La Sapienza University of Rome. She joined the Research Projects of National Relevance (PRIN) 2010-2011 "Nation/States and minorities in Mediterranean Africa" funded by the Italian Ministry of Education, University and Research.
Since 2016 she has collaborated with the Centre of Research on the Southern System and the Wider Mediterranean (CRiSSMA – Catholic University of the Sacred Heart, Milan) and she is part of the Steering Committee of the Master in Migration and Development, La Sapienza University of Rome, faculty member of the Master in Middle Eastern Studies – MIMES, School of Economics and International Relations (ASERI- Catholic University of the Sacred Heart, Milan) and member of the Steering Committee of ReaCT – Observatory on Radicalism and Counter-terrorism.
She has been member of several working groups in Track-2 programs sponsored by the Italian Minister of Foreign Affairs and organized by the CRiSSMA on the contemporary Libyan political, economic, and security dynamics and the issue of religious freedom and human rights in the Middle East (in collaboration with the Royal Institute for Inter-Faith Studies – RIIFS – of Amman); she is active in the defense and security field, contributing to the research activities of ReaCT – Observatory on Radicalism and Counter-terrorism.
Her research is primarily focused on social, political, and security issues in North Africa and the Middle East; geopolitics and international relations in the Euro-Mediterranean area; ethno-religious minorities (in particular the Copts and the Berbers); identity dynamics and dynamics of polarization in the contemporary Middle East; political and social issues in contemporary Egypt and Libya. She has published several monographs, peer review articles in Italian or international Journals, and essays in edited works and policy papers.
Her last monographs are: Melcangi A.,Statualità e minoranze: meccanismi di resistenza e integrazione in Medio Oriente. Il caso dei cristiani copti in Egitto (Ledizioni, Milano 2018);Melcangi A., I copti nell'Egitto di Nasser. Tra politica e religione (1952-1970) (Carocci, Roma 2017). She also has co-edited the volume North African Societies After the Arab Spring: Between Democracy and Islamic Awakening (Cambridge Scholars Publishing, Newcastle upon Tyne 2016)
Personal page: https://web.uniroma1.it/disse/node/7477.