Top coverage of the Atlantic Council

Tue, Jun 15, 2021
"No matter the geopolitical crisis, no matter the weight of uncertainty, it is protocol that carefully and intentionally deploys predictability and mutual respect to hold the world's weightiest relationships in place," writes Capricia Marshall in Politico.
In the News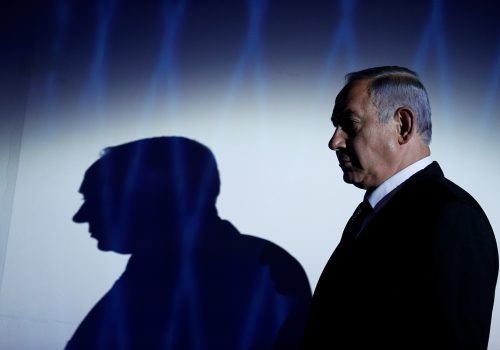 Thu, Jun 3, 2021
"The rejection of Netanyahu, after all, must also be a rejection of the toxic partisanship of the U.S.-Israel relationship that reached a crescendo during his tenure," write Shalom Lipner and William Wechsler in The Washington Post.
In the News by Atlantic Council
Sun, May 30, 2021
Hanna Liubakova joins Fareed Zakaria GPS to discuss the arrest of journalist Roman Protasevic at the Minsk airport.
In the News
All media mentions
Tue, Aug 3, 2021
In the News by Atlantic Council
Tue, Aug 3, 2021
In the News by Atlantic Council
Tue, Aug 3, 2021
In the News by Atlantic Council
Tue, Aug 3, 2021
In the News by Atlantic Council
Tue, Aug 3, 2021
In the News by Atlantic Council
Tue, Aug 3, 2021
In the News by Atlantic Council
Tue, Aug 3, 2021
In the News by Atlantic Council
Tue, Aug 3, 2021
In the News by Atlantic Council
Mon, Aug 2, 2021
In the News by Atlantic Council