Top coverage of the Atlantic Council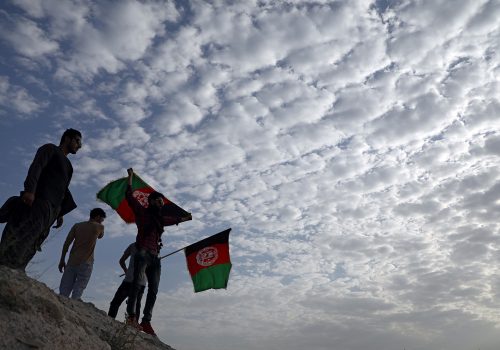 Thu, Feb 18, 2021
"With new leadership in the White House, there is an opportunity to strengthen the Afghan peace process and secure our shared interests in peace, security, and regional stability," write Secretary Madeline Albright and Rector Federica Mogherini in CNN Opinion.
Op-Ed by Madeleine Albright and Federica Mogherini

Thu, Dec 17, 2020
For its Fall/Winter issue of 2020, LEADERS Magazine, asked the Adrienne Arsht-Rockefeller Foundation Resilience Center to produce an issue dedicated to resilience. The Resilience Issue assembles a broad range of global thought leaders and experts who are currently tackling the challenges and crises facing the world from different perspectives.
In the News
Wed, Nov 18, 2020
Read more about our expert:
In the News
All media mentions
Fri, Apr 16, 2021
On April 16, Scowcroft Center Senior Fellow Ash Jain appeared on the Burn Bag Podcast, which has partnered with the Scowcroft Center on the "100 Ideas for the First 100 Days" project, to discuss operationalizing the D-10 as a steering committee for the rules-based international order.
D-10 Strategy Forum by Atlantic Council