Tue, Apr 27, 2021
In the midst of the fast-moving changes in Chad, there is an opportunity to begin to address the country's democracy and development deficits. As Washington contemplates its next steps, emphasis should be placed on listening to Chadians, engaging the African Union, pursuing on-the-ground diplomatic engagement, and acting quickly, yet strategically.
AfricaSource by Cameron Hudson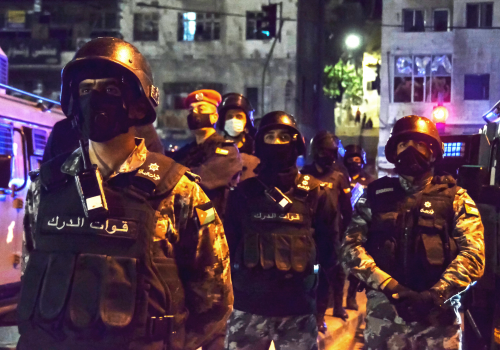 Fri, Apr 9, 2021
The greatest risk to Jordan's stability remains that political and economic reform has been delayed for too long, and the little space that remains for Jordanians to express their legitimate frustration and dissent is narrowing every day.
MENASource by Tuqa Nusairat

Wed, Apr 7, 2021
As the Russification of the Belarusian state unfolds, a very different dynamic is developing in Belarusian civil society: ordinary Belarusians are distancing themselves from Russia and embracing the West.
UkraineAlert by Brian Whitmore
Programs