About the project
From Mauritania on the Atlantic Ocean to Sudan on the Red Sea, the countries of the Sahel face the challenge of maintaining and deepening democratic governance in the context of a deteriorating security environment. As the incidence of violence, including terrorist attacks, has risen, the region has become increasingly on the global agenda, with vital engagements underway to develop security partnerships, curtail trafficking and smuggling, manage humanitarian responses, and confront the vulnerabilities of climate change. Through reporting and analysis, the Africa Center's Sahel Watch focuses renewed attention on this dynamic and strategic region.
Featured commentary & analysis

Wed, Mar 27, 2019
On Wednesday, March 27, the Atlantic Council's Africa Center hosted H.E. Soumeylou Boubèye Maïga, prime minister, and H.E. Kamissa Camara, minister of foreign affairs and international cooperation, of the Republic of Mali, for a discussion on the security situation in Mali and the Sahel region. Maïga presented his country's efforts to improve security at both […]
Event Recap by Africa Center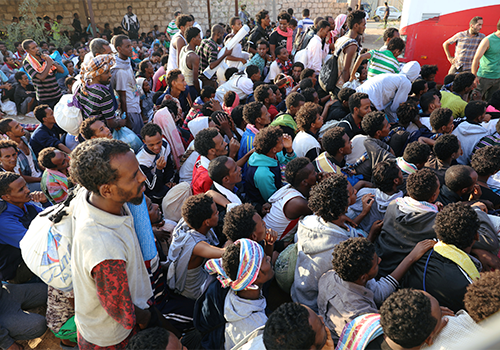 Thu, Oct 4, 2018
This article appeared originally in French in the current print edition of the magazine Pouvoirs d'Afrique. This past summer, one could not help but wonder as the leaders of Europe and Africa, in separate meetings, seemed to talk past one another as they sought to deal with what has become one of the most significant—if […]
AfricaSource by J. Peter Pham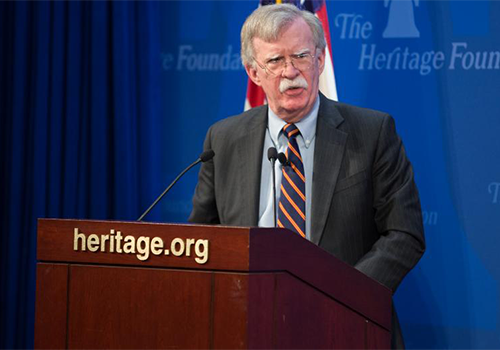 Tue, Feb 5, 2019
In December, when US National Security Advisor John Bolton previewed the Trump Administration's security strategy for Africa, he focused more on the rising financial and political influence of China and Russia than on US plans to fight the "proliferation of Radical Islamic Terrorism" across Africa.
AfricaSource by Matthieu Fernandez
Featured reports & research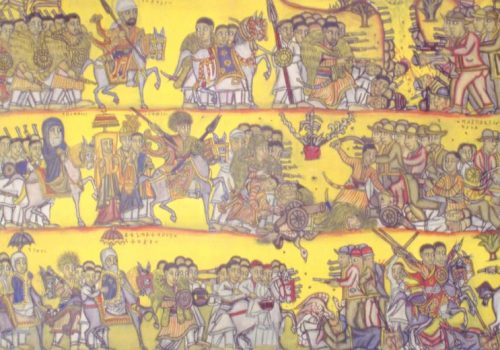 Tue, Dec 6, 2016
Africa's story is increasingly one of economic dynamism that is driven, in part, by political reform and improvements in governance. But, there are also very real security, humanitarian, and developmental challenges that remain to be confronted. The United States has a stake in helping to tackle these challenges, not least because it is in its own national interest to do so.
Atlantic Council Strategy Paper Series by Dr. J. Peter Pham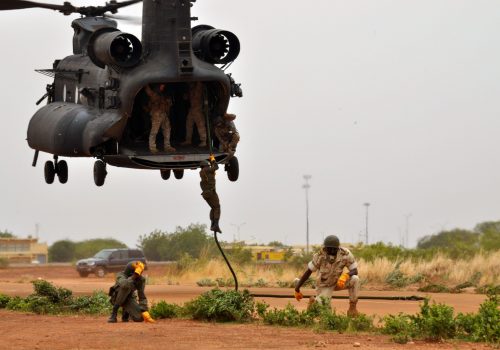 Thu, May 25, 2017
African nations have rarely been perceived as essential partners in the pursuit of US national security and economic interests, but a re-assessment of Africa's strategic importance is past due. Transnational threats emanating from the continent continue to evolve, and trade and investment relationships have deepened. A better and broader understanding of the threats and opportunities […]
Report by Grant T. Harris
Experts
All content