The Global Energy Forum provides a platform for the release of timely commentary and analysis on the geopolitical, sustainability, and economic challenges of the changing global energy landscape. Previous report launches have covered topics ranging from regional implementation of the Paris Climate Agreement to prospects for aviation biofuels and oil and gas trends from the Middle East to East Asia.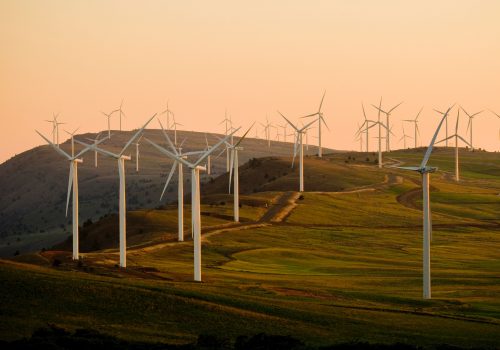 Sun, Jan 12, 2020
As the US presidential election in November 2020 draws nearer, the energy policy platforms—including domestic energy, climate change, foreign, and trade policies—from the Democratic candidates, as well as the energy policies of a potential second Trump Administration, have become increasingly clear. The competing visions of a Republican and a Democratic administration could hardly be more disparate, and industry and external stakeholders should prepare for a volatile outlook regardless of the outcome in November 2020—what are the salient energy policies under the two scenarios and how will they address the deep and entrenched energy challenges that face the United States?
Issue Brief by David L. Goldwyn and Andrea Clabough
Follow us on social media
Subscribe to our newsletter
Sign up for the Global Energy Center newsletter to stay up to date on the program's work.