The Nuclear Energy and National Security Coalition's "Nuclear Reactions" web series focuses on individuals and communities affected by nuclear power or involved in the nuclear industry outside the policy and tech communities in Washington, DC. Episodes cover a wide range of topics, from community dynamics around power plants and emerging economies' pursuit of nuclear power to the importance of nuclear energy in youth STEM education and gender parity in the nuclear industry.
Episodes
Episode 11 – May 24, 2021: Climate commitments & COP26
Arun Khuttan, engineer at Magnox Limited and the UK Nuclear Institute Young Generation Network (YGN) project lead for COP26, chats about the road that led him to pursue a career in nuclear energy, his volunteer work pushing for a scientific and technology-neutral approach to net-zero carbon goals, and his hopes for the COP26 negotiations in Glasgow. As the YGN's project lead for COP26, he manages the #NetZeroNeedsNuclear campaign, which works with nuclear organizations across Europe, Asia, and the Americas to promote nuclear energy as a key driver of decarbonization. In this episode, Arun shares his experience working alongside international organizations to raise awareness about nuclear energy's compatibility with renewables, his thoughts on the recently released International Energy Agency's Net Zero by 2050 roadmap, and his response to the United Kingdom's commitment to reduce carbon emissions by seventy-eight percent of 1990 levels by 2035.

Episode 10 – April 21, 2021: Energy access & opportunity in the Caribbean
Charlyne Smith, PhD candidate at the University of Florida and graduate research intern at École Polytechnique in France, discusses how her upbringing in Jamaica inspired her to pursue her studies in clean energy, transition from a focus on renewables to nuclear, and believe in the transformative ability of nuclear energy to improve energy and water access, disaster resilience, and health and agriculture research. Growing up in Jamaica—the site of the Caribbean's only nuclear reactor—she and her family were not exposed to the negative perceptions that have plagued the nuclear industry in other countries—a fact she believes helped her view nuclear energy with a fresh perspective. In this episode, Charlyne shares her thoughts on the compatibility of nuclear and renewables, the importance of nuclear education and public awareness in the developing world, and the role of nuclear in the upcoming COP26 climate negotiations.


Episode 9 – December 14, 2020: Environmental justice & economics of America's nuclear plants
Dr. Catie Hausman, associate professor of public policy at the University of Michigan's Gerald R. Ford School of Public Policy, discusses key findings in a paper she co-authored earlier this year, titled "Inequality, Information Failures, and Air Pollution;" recommendations for addresing energy and environmental inequity in frontline communities; and the role nuclear energy can play in contributing to energy, environmental, and climate justice. She shares the potential effects of a carbon fee on justice issues and nuclear energy, as well as the impacts of decommissioning the San Onofre Generating Station in 2013 and the impending closure of Diablo Canyon nuclear plant in California.


Episode 8 – October 19, 2020: Dialogue & engagement with America's Indigenous communities
Melinda Higgins, the nuclear energy Tribal STEM adviser providing contract support to the US Department of Energy's (DOE) Office of Nuclear Energy, discusses the important work she and colleagues do to facilitate STEM opportunities for youth in Tribes and increase dialogue between Tribal communities and national labs. She relays the history of DOE Order 144.1, which established a framework for cooperation with Tribal governments; the critical mission of DOE's three Tribal working groups—the Indian Country Energy and Infrastructure Working Group (ICEIWG), led by the Office of Indian Energy; the State and Tribal Working Group (STGWG), led by the Office of Environmental Management; and the Nuclear Energy Tribal Working Group (NETWG)—and the tasks and responsibilities of the NETWG in particular. She shares NETWG's mission of providing a space for listening, collaboration, and engagement on issues ranging from the nuclear fuel cycle, research and development, and advanced nuclear technology like small modular reactors (SMR) to cultural resource management and STEM education.


Episode 7 – September 21, 2020: Nuclear engineering & nonproliferation
Dr. Ciara Sivels, nuclear engineer in the Air and Missile Defense Sector at Johns Hopkins Applied Physics Laboratory (APL) shares the experiences that led her to pursue a degree in nuclear engineering, become the first Black woman to graduate with a PhD from the University of Michigan—which offers the nation's top nuclear engineering program—and join APL. She discusses the value of bridging policy and technical backgrounds to advance progress on nonproliferation, including her time in graduate school working to improve radioxenon detectors to verify the Comprehensive Nuclear Test Ban Treaty, as well as her important work ensuring access to STEM education and careers for underrepresented communities. As an IF/THEN ambassador working to encourage girls to pursue STEM education, Dr. Sivels also shared her own experiences learning and working in a traditionally male-dominated field and the importance of amplifying diverse voices in the nuclear engineering community.


Episode 6 – August 17, 2020: Diversity & deep geologic waste storage in the nuclear industry
Sam Brinton, director of legislative affairs at Deep Isolation and vice president of advocacy and government affairs at The Trevor Project, speaks with Emily Burlinghaus about Deep Isolation's community-driven approach to nuclear waste disposal and the opportunity for startups to reverse trends of underrepresentation in the nuclear industry. Sam discusses how their personal experience working in nuclear energy has informed their ability to help companies advance inclusive education, hiring, and development practices and explains Deep Isolation's innovative consent-based approach to the long-deadlocked issue of nuclear waste disposal.

Episode 5 – July 6, 2020: Market deregulation & electricity subsidies in Ohio
Dr. Noah Dormady, associate professor at The Ohio State University's John Glenn College of Public Affairs and expert on electricity market design, deregulation, and competition in energy markets, chats about recent developments in Ohio's electricity markets, public perceptions of nuclear energy in the state, and the complexities of market deregulation and subsidies for electric utilities. Last summer, Ohio passed controversial energy legislation—House Bill 6—that rolled back clean energy and efficiency standards and effectively bailed out coal and nuclear plants in Ohio. Dr. Dormady discusses how the legislation deviated from principles of effective deregulation, impacted perceptions of nuclear energy in Ohio, and—in coordination with Senate Bill 221—allowed utilities to benefit from reduced wholesale electricity prices while consumers faced higher retail prices. He provides a critical look into how nuclear energy fits into different interpretations of electricity market deregulation at the state level.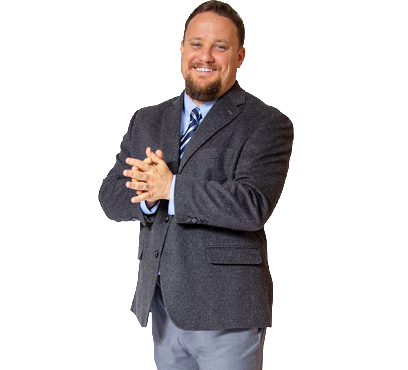 Episode 4 – June 1, 2020: Small modular reactors & micro-reactors in Puerto Rico
The team at the Nuclear Alternative Project, a Puerto Rico-based non-profit focused on educating people about the benefits of advanced nuclear technology, speaks about their recently published feasibility study on small modular reactor (SMR) and micro-reactor deployment on the island. The three co-founders, Eddie Guerra, senior engineer for Arup, Angel Reyes, senior reactor operator for Calvert Cliffs Nuclear Power, and Jesús Nuñez, structural engineer for Bechtel, along with community engagement officer Jesabel Rivera and chief operations officer Vaerie Lugo, discuss public perceptions of nuclear energy in Puerto Rico, policy proposals to integrate nuclear into Puerto Rico's energy mix, and the resilience of Puerto Rico's grid in the wake of tropical storms and seismic events.


Episode 3 – May 26, 2020: Electricity demand & entrepreneurship in South Africa's nuclear sector
Emily Burlinghaus speaks with Knox Msebenzi, managing director of the Nuclear Industry Association of South Africa, and Seponono Kekana, chief executive officer of the civil engineering firm SITES AFLA and board member of African Women in Electricity & Power and the Nuclear Industry Association of South Africa. Knox and Seponono share their organizations' roles in preparing students, women, and entrepreneurs for the nuclear industry in South Africa and beyond, South Africa's plans to diversify energy supply to meet rising electricity demand, and the effects of COVID-19 on the country's nuclear sector.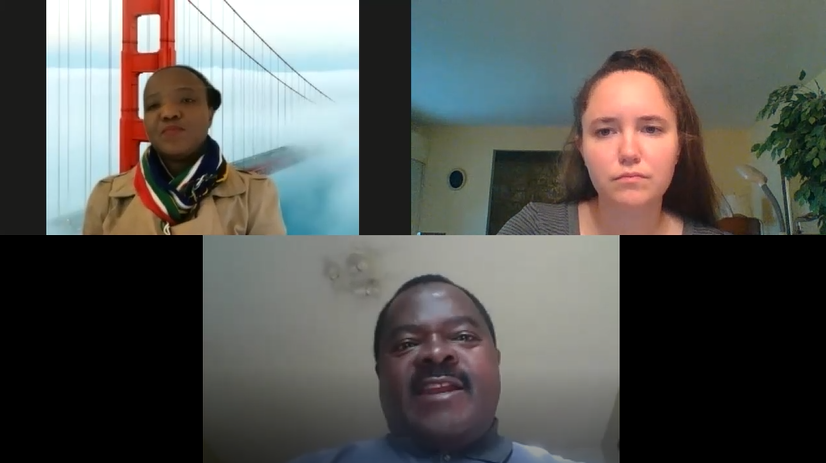 Episode 2 – May 18, 2020: History & education at The National Museum of Nuclear Science & History
Emily Burlinghaus of NENSC chats with Jennifer Hayden, director of marketing and public relations at the National Museum of Nuclear Science & History in Albuquerque, New Mexico. Jennifer shares visitors' varying perceptions of nuclear energy, the Museum's decision to create Nuclear Science Week and build educational programming for students and youth, and the expansion of the Museum's commitment to presenting a holistic understanding of nuclear energy's role in national defense, electricity generation, and advancements in medicine.


Episode 1 – May 11, 2020: Community & perception in Al Ruwais, site of the Arab world's first nuclear reactor
NENSC chats with Al Reem Al Hosani, a junior at NYU Abu Dhabi who grew up in Al Ruwais, a town about 150 miles from Abu Dhabi in the United Arab Emirates known for its rapid industrial development and most recently the site of the first nuclear power plant in the Arab world. Al Reem discusses community life in Al Ruwais, popular opinion of nuclear energy in the UAE, and the Emirati government's campaign to educate citizens on how nuclear energy fits into the country's clean energy goals.


Related experts
Learn more about the Global Energy Center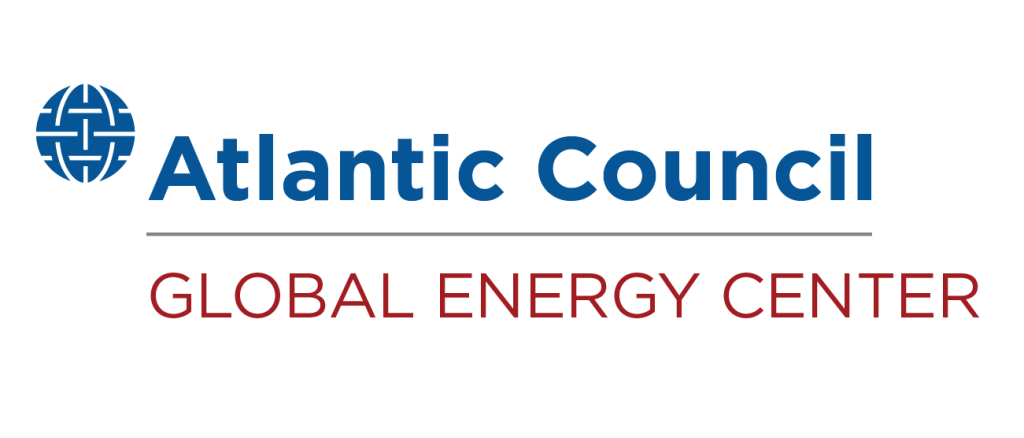 The Global Energy Center develops and promotes pragmatic and nonpartisan policy solutions designed to advance global energy security, enhance economic opportunity, and accelerate pathways to net-zero emissions.